How to Develop a Digital Marketing Strategy That Grows Your Business Fast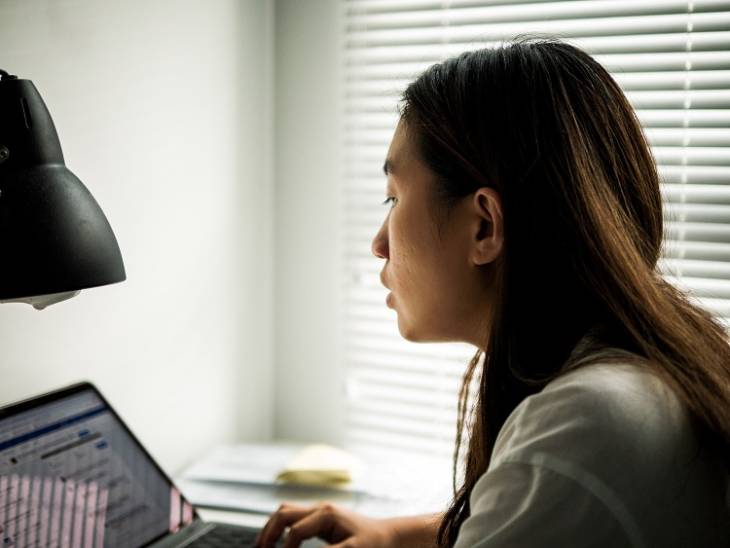 Every company needs to turn a chunk of their marketing strategies into digital strategies and make campaigns that cater to the consumers who are 'always online.' You can reach out to these prospects and turn them into paying customers using a carefully designed digital marketing plan.
Digital marketing, the practice of marketing products or services using digital technologies mainly on the internet, is ever-evolving and new things are introduced every day. But, some things remain essential for an effective digital marketing strategy that helps your business grow.
How then does a company manage to keep up with this online marketing process, while actively creating content, maintaining relevancy, and targeting new leads?
Ways to Execute an Effective Digital Marketing Plan
Every time your business is featured in a conference, event or promotion, your message(s) are shared with the market.
When your business website is launched or you post on social media, your brand's voice is heard. A vital question is whether or not your voice is consistent and customized for each channel.
It took a lot of effort for McDonalds or Ferrari to become a known brand. Since many businesses aren't on the same level right now, they have to put serious effort in bringing out their brand voice.
Today, social media platforms can help get your message out and more people to follow your brand. Unfortunately, according to a Managing Digital Marketing study, 46% of brands do not have a digital marketing strategy. 16% do have a strategy, but don't know how to apply it to their existing marketing scenario.
If you don't have a well-defined digital marketing strategy or have one but don't know how to execute it, how are you going to beat the competition and win customers?
Key Steps for a Great Digital Marketing Strategy
To develop a winning digital marketing strategy, explore, innovate and tweak your existing marketing strategy based on data analysis and customer feedback.
Don't worry. Designing an effective digital marketing strategy is arguably easier than executing a traditional offline marketing campaign since it can be done with only a laptop and stable intenet connection.
Here're key steps to develop a solid digital marketing strategy for your business and manage, optimize and grow your brand in today's fast-changing business landscape.
1. Write a Customer Profile
Before you decide on how to market to potential customers, make sure you first figure out who you are marketing to and write it down.
Ask yourself the following questions when creating a customer profile:
Who is your client?
What are their problems?
How can you solve those problems?
How do you reach this audience?
These simple questions can help you create a profile of your target customer or audience and run relevant and more effective campaigns. This profile will also guide you through phases where you are considering locking down a strategy, and also guide you when making decisions that benefit the user.
2. Analyze Your Competitors
When building a digital marketing plan, don't just assume that you have a product to sell and you just have to sell it. Your digital marketing campaign can't have a tremendous effect if you develop it without studying and analyzing your competitors thoroughly.
Before you launch any campaign, take time to find out what others are doing in the same niche and how you can add value to users' experience. It's a little more difficult than releasing a campaign without study, but in the longer run the results will be worth the effort.
Since the competition is tough in almost every imaginable field, and almost all companies are relying on creating great content that is relevant to their target audience to attract customers, you will have to up your research and find ways to make more innovative campaigns.
This requires channeling all efforts in enhancing the unique selling proposition (USP) of your brand and basking in the glory of winning through content which makes you stand out from the crowd. You can take advantage of situations and turn them in your favor through this simple practice.
3. Create a Publishing Calendar
A detailed publishing or editorial calendar defines and controls the process of creating content, and should be ready when working on upcoming content. A calendar is necessary to maintain fluency on all mediums and to help you stay on top of your digital schedule by streamlining all platforms together.
Think of your digital marketing campaigns like a series that includes periodical elements unveiling one after another. You and your marketing team should be prepared in advance for what's to come and maintain synchronization to cater to your audience on all platforms.
4. Set a Marketing Budget
Digital marketing doesn't require an overwhelming amount of money or resources in the beginning. You will notice after experimenting with your first campaign that running a digital marketing campaign is much more affordable than traditional advertising.
Still, you need to have a marketing budget in place. You can decide on an overall budget and then devise ideal percentages that can be allotted to each digital platform after running campaigns on them.
5. Optimize for Mobile
Most of your users will access your website from their mobile devices. Your platform should therefore be ready to cater to this audience. Reports actually show time spent per day on mobile has increased by seven minutes from 2016 to 2017, reaching a total of 3 hours and 15 minutes per day.
If you have a website, it should be optimized for viewing on a mobile device. It is also good to introduce your platform in an app format, especially for ecommerce businesses. The popularity of ecommerce branding is growing because it can easily happen online and mobile viewing has made it easier for people to interact with such businesses.
Optimizing for mobile essentially entails making your digital platforms and web pages responsive. Responsive pages look good on all devices (desktops, tablets, and phones) and help in closing more deals. Pick a site layout or template that includes uncomplicated design elements and a minimal interface so the site loads fast on every device.
6. Measure Results
You put a lot of efforts into your digital marketing strategy, so measure the results of your efforts in a timely manner. Set a bunch of KPIs (Key Performance Indicators) like customer referrals and conversions rates and judge your marketing strategy according to these indicators. This way, you will have a fair idea whether your campaigns are successful or not in aiding your business grow.
One element that sets digital marketing apart from other marketing channels is its ability to find out ROI (return on investment) through analysis and other key data that is available on platforms. It makes the job of a digital marketing team easy and the stakeholders can also be notified of the result of their investment. Artificial Intelligence has also become useful for companies in predicting outcomes of campaigns and in setting achievable goals for the future.
Remember...
Customize your digital marketing efforts based on the needs of your business. Content is king, so also channel your content to cater to customers and you will succeed in maintaining an effective marketing strategy.
See Also: 5 Tips for Building Your Own Remote Digital Marketing Team.