Key Marketing Strategies to Promote Your Virtual Event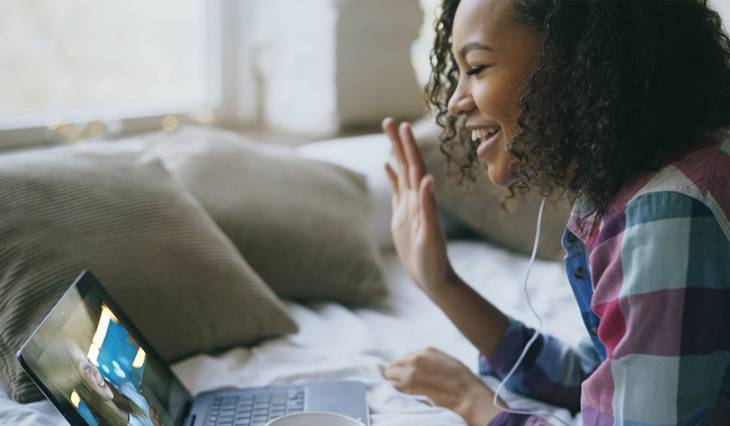 Virtual events have become common these days. Marketers, businesses, and brands leverage the online route to interact and network with audiences in real time via virtual events.
Virtual events enable attendees to join the event from any part of the world from the comfort of their homes. It saves on traveling time and other costs, making it a preferred option over traditional events where you have to be physically present.
However, organizing a virtual event is not as easy as it looks. It requires proper planning and execution. Virtual events also require a marketing strategy to promote the event so people know about it, where and when it is happening, and how to participate.
Luckily, there are various marketing strategies that work really well you can implement to promote your virtual event successfully.
Best Marketing Strategies for Virtual Events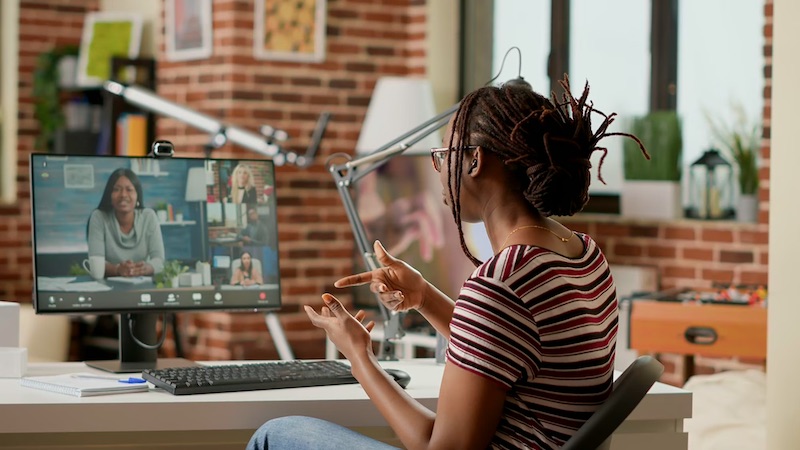 Some marketing strategies tend to work better than others when promoting a virtual event. Here're some of the best and most effective marketing strategies for virtual events you should use:
1. Create Event Website or Webpage
First things first, create an engaging and eye-catching website or webpage for the virtual event. Through the website, visitors can learn more about the event and register to attend.
Incorporate visuals elements like banners and infographics, snippets of last successful events you conducted, a creative itinerary of the event, noted speakers invited, highlights of previous events, and more. Make sure to provide the date and time the event will happen along with a brief introduction of the topics to be covered by the speakers on your event website.
Additionally, display a photo and brief bio of the keynote speaker(s) and each of the notable attendees to inform attendees and familiarize them with the speakers. This is a good ice-breaker for all parties involved.
2. Leverage Word of Mouth Marketing
Word of mouth marketing is one of the most effective ways to spread the word about an event. For the most part, it can be done with little-to-no budget, and the results it produces are completely organic (and incredible).
Before the internet, word-of-mouth spread through conversations between friends, family members, and colleagues in person. Today, people mostly spread messages and spark conversation about brands and events among themselves via various digital methods and channels.
Tell everyone you can about the event. Encourage them to spread the word about your events online via their digital devices like smartphones. Facilitate spreading the word online by adding social media share buttons on your event website.
You can also offer affiliate links to visitors who share word about the event. Give people extra points and reward them for every link share, review, or positive mention of your event or brand that they give. For example, you can set the number of points people can get for honest reviews or social media shares to unlock a coupon/voucher or some other kind of treat or surprise.
Additionally, offer special discounts to the visitors who manage to bring, say, 5 or more people to register for the event. And request event attendees to make use of a specific social media hashtags when mentioning the event to their friends, family, and colleagues on social media. This is helps to organically generate buzz on social media about the event.
3. Feature Attendees On a Social Wall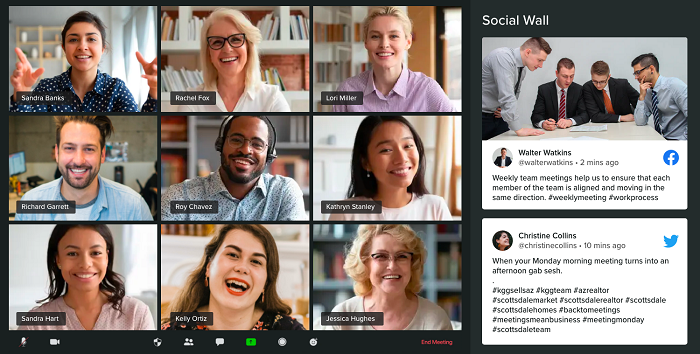 A major concern when hosting a virtual event is how to increase attendees' engagement levels. This can be achieved effectively by using a social wall.
A social wall for virtual events is an interaction and communication tool that is especially designed and meant to increase the engagement of the audience. Most people like being featured and having their voice heard. People enjoy the limelight, and a social wall can help you give people just that.
When promoting the event, you can conduct a hashtag competition and ask a creative question about your event. You can then tell the audience to be as innovative as they can get while answering the question and to answer using a specific hashtag as the best answers will be featured on a social wall during the event.
Collect all the user generated responses and content using a social media aggregator and display it prominently on a social wall during the event. The attendees will be delighted to see their content featured on the wall and in return engage more with the event. It's a great way to boost engagement in your events.
4. Email Event Details to Subscribers
Statistics show that as much as 87% of marketers use email marketing to disseminate their content and spread marketing messages—and for good reasons too. More and more people are opening emails on phones and tablets than ever before.
Send emails to subscribers on your company's mailing list and registered attendees to give them a heads up and interesting titbits, updates, and announcements about the event, or to provide insights on how the event will be beneficial to them or their business/brand/life.
Even though e-mail marketing may sound boring, it can be quite effective in marketing virtual events. Share email newsletters giving an inside glimpse of what is going to happen during the event to excite your audience and raise the urge within them to attend the event.
Additionally, send marketing emails to mention any discount codes for those subscribers who have acknowledged the emails and expressed interest in your event. But be careful that you do not go overboard sending spam emails in bulk as this is very irritating and can have a negative effect.
Remember to be mindful of your audience always. Ensure you meet them at their point of need and deliver real value always during your marketing processes and in the event itself.