5 Tips for Networking and Succeeding as a Digital Nomad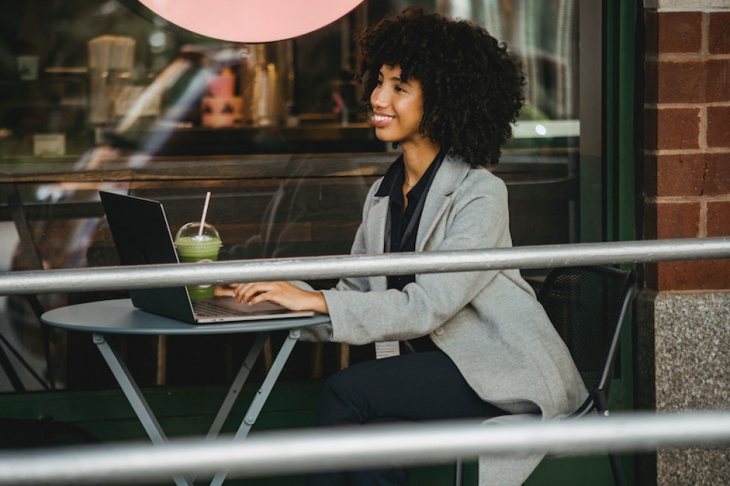 The life of a digital nomad is one of freedom, but that doesn't mean it's always sunshine and roses. 
Digital nomads have jobs that don't depend on working in an office and are regularly hitting the road with their laptops, working in different locations from coffee shops, hotels, co-working spaces, and even libraries with a WiFi connection.
One issue that arises with the digital nomad lifestyle is that building and maintaining a network of contacts (networking) when you are always on the move can be a challenge.
Networking and interacting with people is important as it helps you keep a pulse on the job market, stay in touch with current trends, and meet prospective clients, partners, and mentors.
But with the ability to work from anywhere at any time, it can be far too easy to become isolated from your clients and potential business partners. 
To help you stay connected with those around you and expand your professional circles, here're quick tips and steps you can use for effective networking and success as a digital nomad:
1. Have a Home Base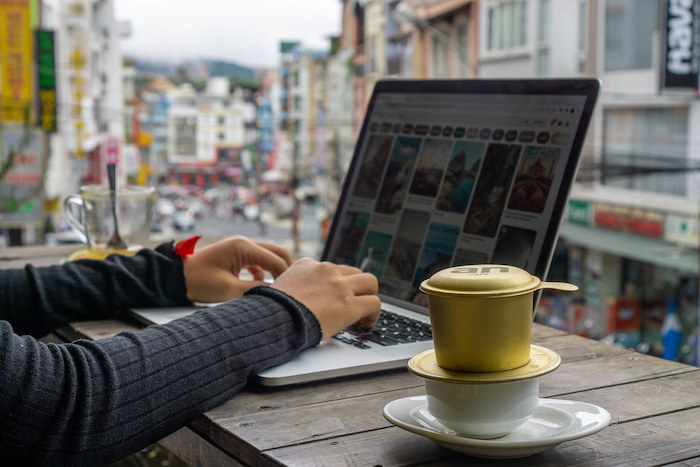 The first thing you want to do is to establish a home base. While you can work from wherever you please, it's certainly harder to hold meetings if you don't have an official place of work. 
If you'd rather not meet clients at the local coffee shop (or have them anywhere near your home office), consider investing in a serviced office. 
For a fraction of the price of a full office rental, you can enjoy a prestigious address and a bunch of additional services while still working wherever you want 90% of the time.
2. Get a Decent Laptop/Smartphone
You should also ensure that you have a high-quality smartphone and laptop that works as new. This may seem vain, but it's actually a logical investment for your business when your main method of communication is the internet. 
Newer smartphones and laptop models have better cameras and improved processing power — two things that are central for a smooth video call or online meeting.
3. Embrace New Technology
Speaking of technology, it's important to adopt new tech solutions and take care of the software that you use. This includes staying on top of and embracing Cloud Computing, Video Conferencing, Team Collaboration Suites, Productive Assistants, Time Tracking Apps, and various other Business Apps that improve collaboration, productivity, and efficiency.
Besides that, secure you work laptop and devices by using antivirus software and keeping your operating system and other software up to date, as well as managing backups of files. The last thing you want is a data leak or security breaches.
If you're not techie or technically minded, it's worth looking into managed IT services. You'll also be ensuring that your clients have security in regards to any sensitive information they may share with your business.
With the right tech tools and remote working strategies, research shows that remote workers often can go even above and beyond regular office-based employees in terms of their discretionary efforts (48% compared to office-based workers' 35%) and enterprise contribution (41% compared to office-based workers' 24%).
4. Join Digital Collectives 
Digital collectives are online communities made up of similar minded professionals who want to keep in touch with others professionals also living a digital nomad lifestyle.
This could be as simple as being part of a group on social media or as advanced as weekly video catch-ups to share how you're all going with both work and life in general. 
The value of online communities should never be underestimated. You can mitigate feelings of isolation and make lifelong friends who'll be a valuable part of your business network.
5. Nurture Your Connections Continuously
Another important factor to keep in mind is that you don't have the physical touchpoints that many businesses use to strengthen their networks. So, it's important to find other ways to proactively nurture your business connections and networks.
A way to show clients and business partners that you value them is to ensure there is free, open, and respectful communication with each other. Communication is vital in relationships.
Moreover, you can gift your business connections and networks thoughtful corporate gifts, especially custom gift items during the holidays. Gifts are also a great way to reach out to new connections you would like to build or form stronger relationships with.
Importantly, remember to give as much as you expect to get in every relationship. This is key to growing and strengthening relationships, especially when you live a digital nomad's lifestyle.