Why You Should Leverage Remote Collaboration in Your Business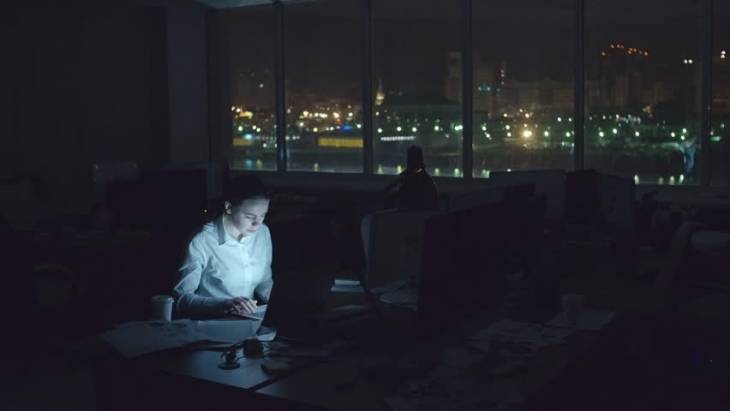 Not so long ago, attaining collaboration meant smashing down the office and cubicle walls to allow for the workforce to work better together as a team. Things have since changed.
With technological advancement, remote working has gathered pace. It is now praised by many business owners, entrepreneurs and creative professionals for the freedom and convenience it brings.
Not surprisingly, remote working and collaboration has emerged as a distinctive mark of high-functioning and effective organizations and workers.
Rise of Remote Working and Collaboration
Nowadays, organizations, entrepreneurs and other creative professionals are putting more attention on work-life balance, empowering partners, clients and team members to collaborate whenever possible. This has enabled them to reap such benefits as increased productivity as individual tasks and brainstorming sessions are completed more effectively.
Remote collaboration tools like Fleep (an email messaging startup I work for) have also helped to secure that balance, by facilitating real-time digital communication, sharing of documents, updates, and information.  
Online collaboration between brands, influencers and other professionals also enables everyone to instantly know about any changes and progress made in collaboration efforts, even when people are located in different geographical locations across the globe.
Benefits of Remote Collaboration
A few additional advantages of remote collaboration consists of increased learning and teaching prospects, diminished individual pressure and great working flexibility.
If you've never used remote collaboration tools, or you are still not convinced of why you should try it in your business, here are some other major benefits of utilizing remote collaboration tools and processes in your work.   
1. It allows for working more efficiently towards goals
Different surveys show the overwhelming majority of workers find remote collaboration positively influences the outcome of their projects and tasks. When an organization or team shares information at the right time, collaborates and communicates easily, they are empowered to complete tasks in the most efficient and effective way possible.
It often takes longer to finish certain tasks and projects when working alone. Remote collaboration software offer features that address this challenge, such as the ability to share desktops remotely and video conferencing. This helps you to get in contact with others at the precise time you need to, instead of all day and every day.
2. It enables better flexibility and more freedom
Present-day, mobile-optimized collaboration tools on smartphones, tablets and multiple operating systems help the workforce to finish their tasks with much more flexibility. You do not have to work according to the traditional office timings of 9-5 daily anymore. This means you can work from anywhere in the world, be it on the road traveling, at home, or from some exotic island.
Real-time collaboration tools even help organizations to hire more skilled and experienced workers from around the world. This kind of working flexibility creates more freedom and a better lifestyle for employees compared to the traditional eight-hour daily working schedule.
Enhanced working flexibility in turn enables better worker performance and effectiveness. Fewer employees come up with new ideas during the rigid 8 hours of work in a day compared with remote workers who come up with more new and innovative ideas throughout their workday no matter if they're working during vacations, at home, or in the shower.
Collaboration tools enable remote workers to share these sudden bursts of creative ideas and productive energy, making them more productive than their counterparts confined to the office.
3. It inspires tech-savvy workers, entrepreneurs and partners
In many cases, professionals who are young and tech-savvy are drawn to remote collaboration technology. The possibilities and flexibility of remote collaboration tools are quite inspiring and empowering.
You can experiment with different ways of doing things, new business strategies and analyse real-time data of all of your efforts easily with collaboration tools. No wonder many businesses are incorporating remote collaboration technology to enhance their organization's productivity.
4. It combats isolation for work-from-home, remote workers
Irrespective of the numerous benefits of working remotely, it can sometimes result in workers feeling cut off from their team members or other professionals. This can be demoralizing for even the best workers and reduce productivity.  
By using remote collaboration tools, you can combat this feeling of isolation and ensure that you stay connected with other workers even if they are not physically with you. The benefits of this are continued communication, real-time information-sharing and camaraderie.
5. It helps new professionals get into their stride
New entrepreneurs and creative workers look to their more experienced colleagues and peers as their role model to try and learn as much as they can from them. Collaboration tools facilitate, enhance and quicken this learning process no matter where you are located. It helps you access a secure mentor-mentee communication channel with veteran counterparts.
As a new entrepreneur or creative professional, this can really improve engagement and competence in your work.  
6. It makes for more satisfied clients and customers
With faster and more elaborate collaboration channels and systems in place, you will boost your competence and better serve your clients. Customers will be able to contact you and your team for help and support whenever they need to. This will ultimately maintain harmony between your customers and business. Better relations with customers makes for more satisfied customers and also more return business for you.
Conclusion
Collaboration in your work brings higher satisfaction and better results for everyone involved. Online collaboration tool are designed to ensure convenience and efficiency when collaborating for social and professional benefits in today's technologically advanced world.
You will be short-changing yourself by ignoring remote collaboration in your business and work.