8 Key Steps to Becoming a More Successful Freelancer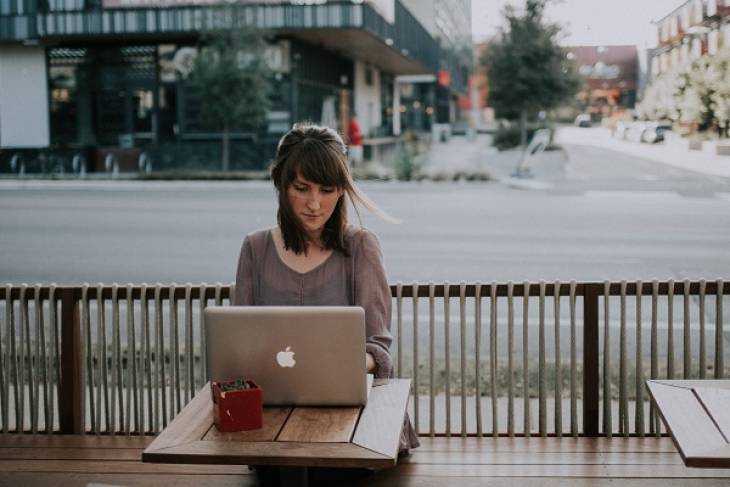 Freelancing has become increasingly popular these days, with freelance writers, web designers, software engineers, private tutors, and more enjoying satisfying careers online.  
According to freelance marketplace Upwork, 57.3 million Americans are freelancing. That's 36 percent of the U.S. workforce, with nearly 50% of millennial workers leading the way in freelancing. All together freelancers contributed a whopping $1.4 trillion to the U.S. economy in 2017.
State of modern freelancing infographic by Upwork. (Click graphic to enlarge.)
While freelancing is a great profession to pursue with great perks like allowing you to be your own boss, it is not without its challenges. You need to be aware of modern freelancing challenges like stiff competition and income unpredictability to know what the career entails.   
"Professionals who choose to freelance make this choice knowing that, as their own boss, they are in control of their destiny," Stephane Kasriel, CEO of Upwork, said in a public statement. "Freelancers therefore think more proactively about market trends and refresh their skills more often than traditional employees, helping advance our economy."
The Steps for Successful Freelancing
In the freelance game, you'll be competing with many other pros who are just as talented as you. Adequate preparation and continuous skills improvement is essential to succeed as a freelancer.  
If you aspire to become a freelancer regardless of the challenges, you might wonder how to get started in freelancing. What do you do to win clients? And how much are you supposed to charge anyway?
Here are quick tips to get your career started and succeed as a freelancer.
1. Know your "Why"
The first step is to know why you want to become a freelancer. There are many reasons you might want to become a freelancer, but what's that one reason that's compelling you to take the plunge now?
Is it the freedom to set your own hours so you don't have to miss another soccer competition at your son's school? Maybe it is the joy of working on projects that excite you so you don't have to slave away at a job you hate? Or, is it just that you want to get away from a micromanaging boss?
Be clear from the start about why you find freelancing attractive. Know what it is you're looking for regarding the compensation and the actual work itself. Your "why" will be your north star. It will be what will keep you going so you don't quit when things get tough (and I assure you, they will).
2. Figure out your niche
Consider your experience and what excites you to find out the freelancing niche that suits you best. What are you good at? What do you enjoy doing? Are people willing to pay you for services in this area? If they are willing to pay, that's where you probably should start your career in freelancing.  
You also need to figure out what your clients want in your chosen niche so you can focus on meeting their exact needs. If there are successful freelancers in your chosen field of specialty, then you have your answer. That area is a viable niche that is a good starting point for a successful career.
3. Determine your charges
It is important to know how much to charge for freelance services you are providing. Your fellow freelancers can help you get a rough idea about the market rate and their prices too.
Don't expect to earn your entire earnings from freelancing initially. Lower your rates to earn more jobs and continue building from there to increase your profile and one day earn enough money to support a full-time freelancing career, if that's what you want.
Raise your price later than sooner. Once you know your worth and are well-known for your high quality services, that's a good time to strategically raise your price for services rendered. You'll know when you hit that level when you start getting more positive responses and enquires from your clientele.
4. Find your first clients
You are not really a freelancer until your working with clients. It's easy to get lost in the planning, research and setting-up phase of your freelance business. If you're not careful, another year might pass and you're still without a single client.
Tell your friends, family and existing network what you can offer,and in case they need your services, inform them you can render the services at completive prices. It's not like you're begging for work. You are simply advertising yourself and the services you can provide.
Promoting yourself will help you grow your network and client base. Consider investing in paid ads too, such as social media advertising to reach a bigger audience and take your career to the next level.
Also, pitch popular publications and potential clients online. Keep up-to-date contacts for magazine editors and more, and pitch them great ideas until you score your first client. Pitching yourself and your business effectively is an asset that'll be worth its weight in gold for years to come.
"It's all about communication," says Tom Lorenzo, vice president of creative at Situation Interactive, a digital shop that specializes in arts, culture and entertainment clients including Broadway shows. "They [successful freelancers] are great at keeping you updated, hopping on the phone and knowing when they need to leave their cave and come into the office to talk face to face."
Go the extra mile once you've landed a client. The importance of delivering high quality work on time cannot be stressed enough. Your service will determine how far you go in your freelance career.
5. Build up your connections
As a freelancer, you must adopt a positive attitude always and avoid isolating yourself. Freelancing can get pretty lonely in a hurry if you neglect reaching out and interacting with other people.
Maintain a healthy social life and build up your professional network. Get in touch and engage with fellow freelancers both online and offline. They might be your competitors, but they can also be a great source of support, information and motivation that helps you grow in your career.
Also attend industry events and conferences. It's a great way to meet new people that are enthusiastic about your industry and business. It's also a great way to stay updated on industry news and trends. Building your network will help you get positive feedback that boosts your business.
6. Get your paperwork done
As you build trust and a solid reputation as a freelancer, you will get more and more jobs. Sometimes you will score long-term assignments and projects. This is where you need to be a little more professional.
Use a contract for every client project. Prepare a standard statement of work, invoice, and contract terms. Although, while getting hired, you might get contract templates created by the client, sometimes you don't get that. Just in case a contract is not offered, you should have one on hand for yourself.
Having some basic contractual terms in place for every project you accept will help protect you from any misunderstandings, but more importantly, it will help inform the client of how you work.
7. Continue marketing your services
Now that you have a few clients going, continue marketing yourself to win a steady stream of work. Make yourself approachable and easy to contact. You can do this in several ways, including being active on social networking sites like relevant Facebook groups and online communities and forums.
Don't forget to continue reaching out and marketing your services to your existing network, which includes friends and family members as well..
Update your social media profiles stating that you are open for onetime/ongoing freelance opportunities.
8. Don't get overbooked
Often, freelancers bite more than they can chew. They accept too many projects at once that they are not able to deliver work on time or at the required quality.
Don't accept every project or get overbooked. Learn to say no to some projects if you already have others on queue so you have enough time to work on accepted assignments. This will ensure you are not overburdened with work and find yourself missing deadlines or under-delivering on projects.  
Not meeting deadlines and turning in substandard work will do more harm than good to your career. It will kill your credibility and you will lose clients when you get negative reviews and feedback.
Conclusion
Remember to take care of yourself throughout. Your career and success is in your own hands. It's all up to you to do the job. Treat yourself well always. Exercise, eat well, sleep enough, and get outside often. This way you will stay healthy and be able to carry out your job successfully.