Video Is the Preferred Content Type of Online Consumers, Report Finds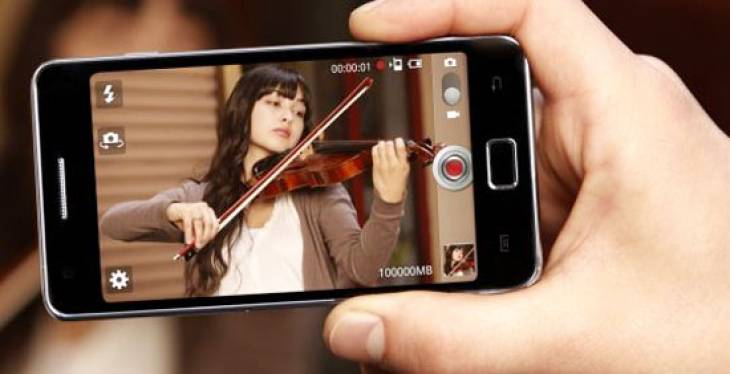 Is video a part of your online content strategy? It should be.
According to online video platform for business Vidyard, video is the number one preferred content type of the average online consumer. Whether you're selling a book, coaching program, promoting an event or offering some other service or product online, video is still hot right now.
"And when something is so hot, you need to (a) use it (check!) and (b) maximize its performance," Kimbe MacMaster, previous Manager of Content Marketing at Vidyard, which creates software to host and analyze video performance, writes on the company's official blog.
Video Number One Preferred Content Type Online
Over the past year, Vidyard spent hundreds of hours analyzing video data from more than 250,000 videos and 600 million video streams and compiled a first-of-its-kind Video in Business Benchmark Report. The benchmark report, which aims to help marketers and content creators like you see how you compare to the average or even best-in-class video marketers, highlights key data points you need to know to improve your video efforts and effectively compete with the best video creators out there.
Some insights from Vidyard's 2017 Video in Business Benchmark Report you should know about before investing in your next video campaign include:
Fifty-six percent of the videos published run two minutes or less. Online video audiences love brevity.
Individual companies publish 18 videos a month. Could quantity be more important than quality?
The most popular viewing time is Wednesday between 7 am and 11 pm PST. When do you post video content?
Websites and social are the most popular video distribution channels. And explainers, product demos, testimonial and How-Tos are the most common videos shared.
Eighty-six percent of viewers watch business video on desktops. Although mobile use is on the rise, the evidence suggests your videos had better look good on a bigger screen.
More companies and brands are developing video teams and offerings to cater to the growing demand for videos online. As a result, trends have emerged that separate effective campaigns from futile exercises. To help you execute successful campaigns and tie the impact of video to revenue, the online video platform for business headquartered in Kitchener, Canada put together a neat infographic showing insights observed in its video analysis.
Video in Business Benchmark Report- Infographic
Vidyar cites Facebook Co-founder & CEO Mark Zuckerberg, "Video is a mega trend. In a decade, video will look like as big a shift in the way we share and communicate as mobile has been." Check out the video platform's full infographic below to see how you stack up against the competition, and areas you can improve in your video marketing strategy.


You might also like...