Top 5 Reasons to Invest in Dubai Real Estate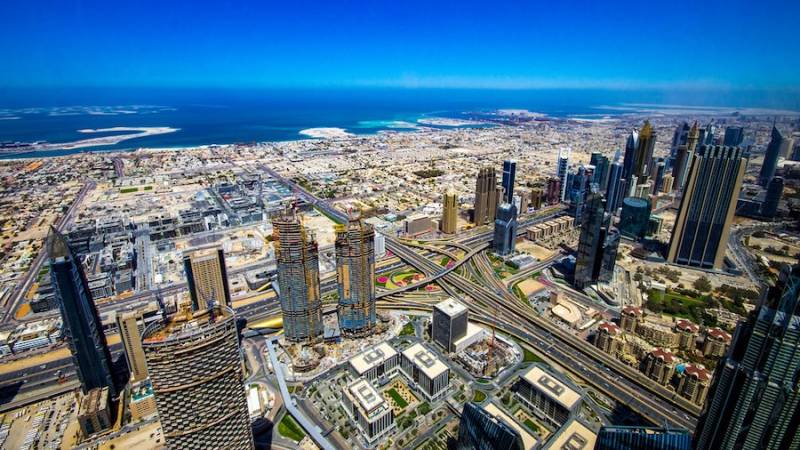 Dubai, the land of unlimited opportunities, symbolizes modern marvels and architectural wonders. With its soaring skyscrapers, artificial islands, and luxurious lifestyle options, Dubai has become one of the most sought-after destinations for real estate investments.
Dubai's strategic location at the crossroads of Europe and Asia makes it an attractive hub for businesses and individuals looking to establish a global presence. Investing in Dubai real estate property offers many benefits that are hard to find elsewhere.
One such advantage is the tax-free environment that allows investors to maximize their returns on investment. Additionally, the city's robust infrastructure development ensures seamless connectivity within different parts of Dubai as well as internationally through its world-class airports and ports.
In this post, we will discuss the top reasons to invest in Dubai real estate. So, grab some popcorns and let's get started.
Why Dubai Real Estate Is an Attractive Investment Option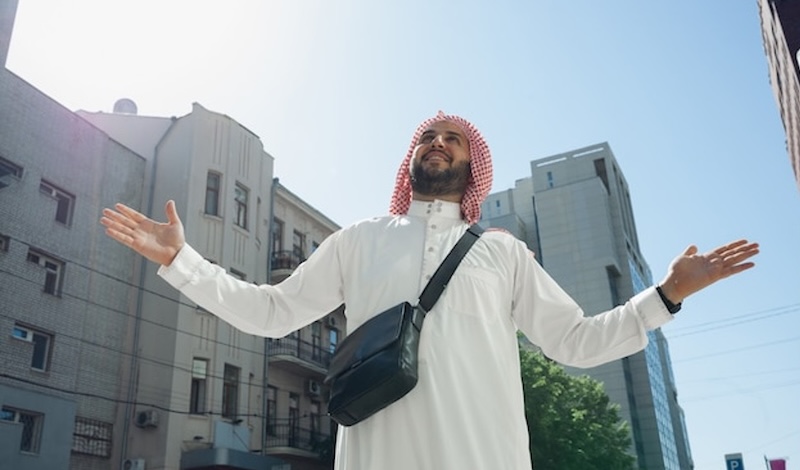 Dubai, the cosmopolitan city of dreams, is a popular tourist destination and an attractive investment hub in the Middle East for real estate enthusiasts.
One major reason for its appeal is the tax-free nature of property ownership, which means investors can maximize their returns without worrying about hefty taxes eating into their profits.
The Dubai government's efforts to diversify its economy have also resulted in a stable and growing market. This has attracted many global corporations and high-net-worth individuals who want to invest in this thriving economy.
Here is a rundown of the top five reasons why moving to Dubai and investing in Dubai real estate is an attractive option:
1. Growing Economy – Fueling Demand for Property
Dubai's growing economy has been a major driver in fueling the demand for property in recent years. As the city continues to attract foreign investors, multinational companies, and an influx of skilled professionals, the need for housing and commercial spaces has exponentially increased.
This surge in demand has not only resulted in a rise in property prices, but also opened up tons of property investment opportunities for those looking to capitalize on Dubai's thriving real estate market.
With its strategic location, the city is a gateway for international trade and commerce. This has led to a steady stream of businesses establishing their presence in Dubai, further driving the demand for office spaces and commercial properties.
2. Tax Benefits – Capitalizing on Financial Advantages
One of the most enticing reasons to invest in Dubai real estate property is the tax benefits that come with it. Dubai is renowned for its favorable tax environment, offering a range of tax incentives for investors.
One such benefit is the absence of capital gains tax on property transactions in the city. This means that any profit from selling a property is yours to keep, providing you with a significant financial advantage.
3. High Rental Returns – Generating Passive Income
With a booming tourism industry and a growing population, demand for rental properties in Dubai remains consistently strong. In fact, reports suggest that rental yields in Dubai can range from 5% to 10%, far higher than many other global cities.
The high rental returns are driven by various factors, including the city's strategic business hub location, world-class infrastructure, and tax-free environment. Moreover, there has been an increase in demand for short-term rentals as tourists seek temporary accommodations during their visit to Dubai.
Additionally, Dubai's government has implemented investor-friendly regulations such as rent caps and tax incentives that further contribute to the attractiveness of investing in rental properties. These measures provide stability and security to investors while simultaneously encouraging long-term tenancies.
4. Stable Market – Consistent Appreciation of Property Values
Another advantage of investing in Dubai real estate property is the stable market and consistent appreciation of property values. Over the years, Dubai has proven to be a resilient and attractive market for investors, with increasing property values. This stability can be attributed to factors such as strong government regulations, a booming economy, and a growing population.
Unlike other markets that experience volatile fluctuations in property prices, Dubai offers a secure investment option with steady appreciation. The city's strategic location as a global business hub and robust infrastructure development have attracted international companies and expatriates to settle in Dubai.
The demand for real estate has remained consistently high, driving up property values. Investors can take advantage of this stable market by purchasing properties now and enjoying significant returns on investment in the future. Whether it's residential or commercial properties, the consistent appreciation of property values provides financial security and promising opportunities for long-term wealth creation.
With proper research and guidance from experts in the field, investors can make informed decisions that will reap substantial benefits from this stable market trend.
5. International Appeal – Attracting Global Investors
Another factor that makes Dubai an attractive destination for global investors is its international appeal. With a diverse population, Dubai has become a melting pot for different cultures and nationalities, creating a cosmopolitan atmosphere that appeals to people worldwide. This multiculturalism fosters a sense of inclusivity and facilitates cross-border collaborations and opportunities.
Dubai's international appeal is further enhanced by the country's friendly regulatory environment. The city has established investor-friendly policies that facilitate foreign investment, while ensuring legal protection and transparency for investors. This commitment towards providing an enabling business framework has earned Dubai recognition as one of the top destinations for foreign direct investment globally.
International investors can feel confident knowing their assets are protected by robust regulations that promote fair competition and accountability.
Tips for Buying Real Estate Property in Dubai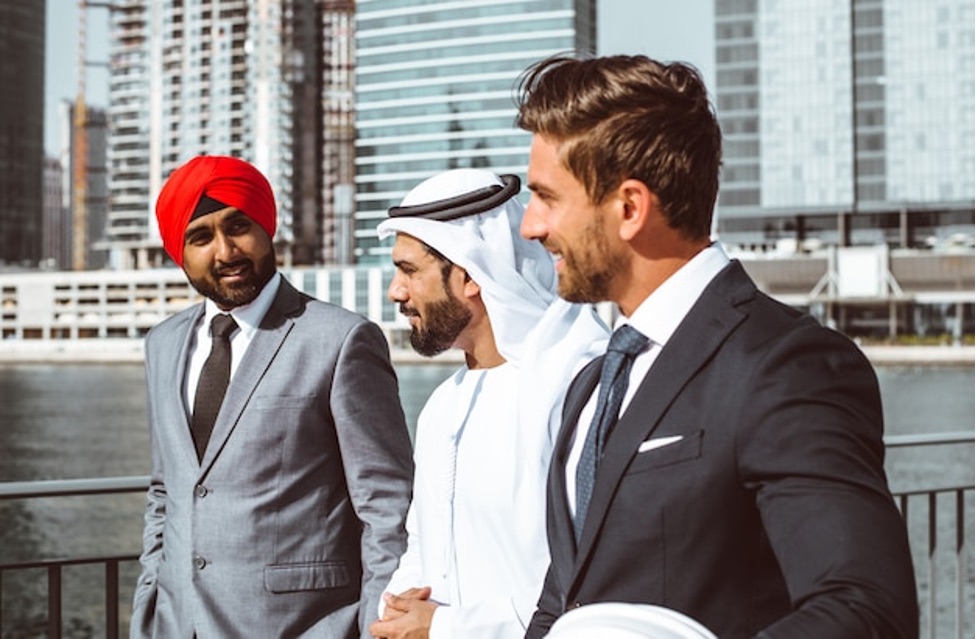 If you are considering investing in the Dubai real estate market, you want to keep a few things in mind beforehand. Specific steps and considerations when buying a property in Dubai can make the process as smooth as possible.
Firstly, it is essential to thoroughly research the different areas of Dubai and their property market trends. Once you have chosen an area, it's recommended to work with a reputable real estate agency in Dubai with extensive knowledge of the Dubai market. They can guide you through the entire buying process, from property selection to negotiating the best deal.
It's also essential to understand the legal requirements for purchasing property in Dubai, which include obtaining a residency visa or a foreign ownership permit.
Another critical aspect of buying property in Dubai is choosing your financing options. Buyers can opt to pay cash up front, or opt for mortgage options provided by local banks.  It is advisable to consult with a reputable and experience real estate agent or mortgage brokers who can assist you in finding competitive rates and terms that suit your needs.
In Conclusion
Investing in Dubai real estate is an attractive opportunity that should be considered carefully. The city's strategic location, stable economy, and attractive tax environment makes it quite appealing and a prime real estate investment destination for anyone looking to grow their wealth.
With its thriving business sector and continuous development projects, Dubai promises a high return on investment for both individual buyers and real estate companies. But you need to do your due diligence to ensure you find and invest in the right property so that your investment pays off in the end.