Powerful, Innovative Ways of Using Social Media to Increase Web Traffic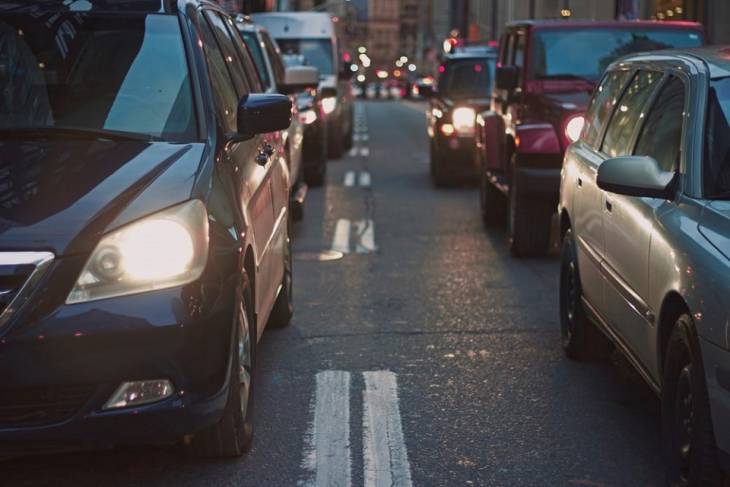 Regardless of the business that you are engaged in, generating traffic to your website is undoubtedly one of the biggest challenges hindering most businesses from increasing online sales, conversions, and achieving sustained profitability.
With a large number of people using social media to discover products and services, which they ultimately purchase, the media is a very powerful tool in the hands of expert online marketers for increasing reach, boosting engagement, and driving website traffic.
If you want to boost your business and website traffic, you need to know about the innovative ways other businesses and marketers are using social media sites to increase their traffic.
Top Ways Marketers Use Social Media to Increase Website Traffic
Here're are the top five tactics savvy business and marketers are using – that you should use, too – to boost web traffic and business from social media:
1. Conduct tagging contests on Facebook
Tagging competitions on Facebook is a very effective way of raising engagement and growing the number of your followers.
Typically, these contests involve asking users seeing your posts to tag their friends for a chance to win a freebie. Aim to give something from your own product catalog so that it acts as a sampler and encourages repeat buys among an audience who may not have ever tried it at all.
The main purpose of the exercise is to make engagement fun and lively, while encouraging people to become your friends, funs or followers.
2. Share your blog posts more than once
Instead of relying on blog posts to only be indexed by search engines for the purpose of SEO and generating traffic, you should actively engage in posting them on the various social media accounts you're on so that a larger audience can access it.
Share quality posts consistently and you'll generate additional traffic from social media. Without being spammy, share your posts more than once at different times of the day or week so that social media users who didn't see your post can see it.
If the target audience finds the blogs to be informative and interesting, they will share them on their own social media accounts and with the resultant multiplier effect, the blog posts will spread and reach a far larger audience very quickly.
To ensure this strategy is effective, always keep the specific preferences of users on the different social media networks in mind when repurposing old posts. And post in a thoughtful and mindful way that adds value rather than annoys users, otherwise it might backfire on you.  
3. Integrate social media buttons into your website
When you've put a lot of effort in curating content for your website, you should take one more step and include sharing buttons for popular social media sites on every page of the website to attract and engage readers.
By doing so, you will make sharing easy and encourage website visitors to actually share your content on their social media accounts.
Make sure you display the sharing buttons prominently on your website or blog, at the end of all blog posts and also at the top or side of the page to encourage readers to share the post.
When readers share, it helps drive more traffic to the post and website.
4. Post at peak viewing time
There is no point in posting content on social media if it will be missed by the majority of your target audience. So, aim to find out what are the best times or "peak times" to post on social media and get the most engagement.
You can us your website's analytics tools or a third-party tool like Followerwonk (free!) to analyze your followers and find out the best time to post.
The best time to post is when users are most active, depending on your time zone. Make sure you post at those time to increase visibility and engagement. Don't post too late in the night, for example, when most users are asleep. It won't work so well.
Generally, according to TrackMaven, the best times of day and days of the week to post on social media are:
Twitter: 5 p.m. EST, Thursday
Facebook: 8 p.m. EST, Thursday
LinkedIn: 9 a.m. EST, Wednesday
Instagram: 7 p.m. EST, Friday
Pinterest: 1 a.m. EST, Friday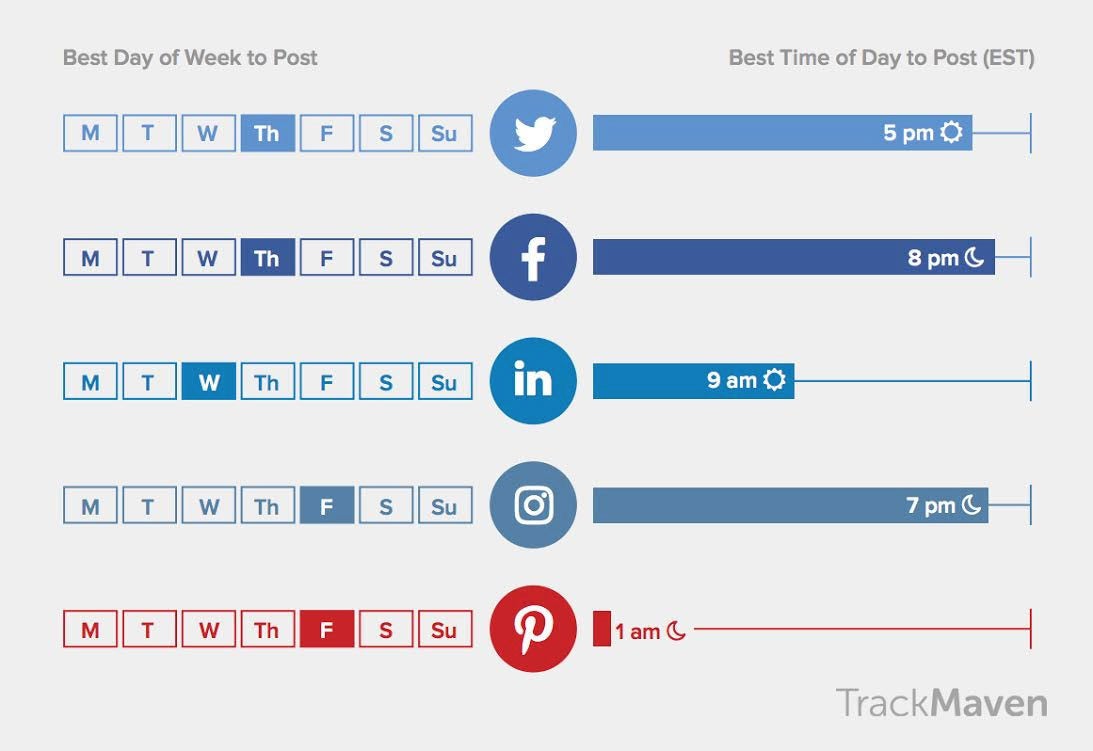 Experiment with these and other posting times to confirm when you get the maximum engagement. By ensuring that you give your followers the best opportunity to see your posts, you can boost the volume of website traffic you get from the posts you share.
5. Engage and interact with your audience
Social media is a two-way street, so don't hurt your traffic by making it a one-way strategy. This means you should balance your posts between promotional and helpful, user-centric posts. Avoid too much self-promotion and not enough engagement.
Share and interact with your audience freely without always having a marketing or promotional agenda. Just going out of your way to help and talk to your audience in a sincere, non-promotional manner is actually a powerful way to promote and build audience loyalty.
While you don't need to spend every waking moment waiting to respond to customers or answer your social media followers, you have a duty to provide them the best customer experience on social media. And that could be as simple as promptly replying to customer querries and recommending useful, non-biased solutions to users' problems and concerns.
Conclusion
Social media offers a tremendous opportunity for businesses and online marketers to boost the number of visitors to websites and increase brand awareness.
However, for the exercise to be successful, remember you need to be consistent in sharing high quality posts at peak times and continuously engage your audience in a genuinely helpful manner.
When you have this solid, well-chalked-out social media strategy and follow these tips, you will definitely drive more traffic from social media platforms to your website.