The Lead Said No. Now What?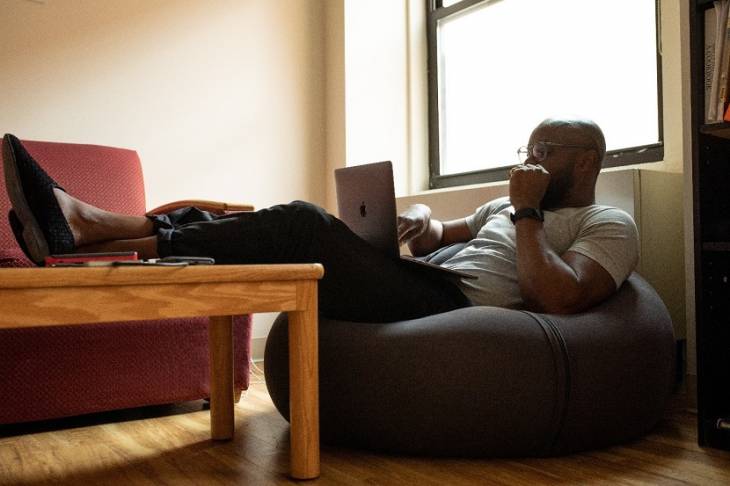 In a weird way, nothing is more disheartening to a new sales associate than a potential client who says yes to the associate's first proposal. While that may sound counterintuitive, the disheartening part comes later, when other leads respond with the inevitable no during future proposals.
Of course, there is something to be said about the momentum an initial success can have for nearly any task. A runner who wins his first race is naturally encouraged to keep doing what got him across the finish line ahead of all the other runners. A writer who gets her first book published will undoubtedly attempt to continue to produce the same quality in her future endeavors of the written word. Following this logic, the sales associate who makes a sale to his or her first lead is destined to repeat the techniques in anticipation of continued success.
Perseverance, skill, and even a little beginner's luck may have played a role in those who found victory during their first venture into something new. In reality, most runners do not win every race in which they run. The initial success of a writer does not equate to a guarantee of further book deals. Landing your first sale does not mean you will not hear multiple variations of no, which are simply part of the sales landscape.
No May Be Merely Synonymous with Not Now.
Regardless of what stage of your career you are in when a lead decides to pass, (that's another term for no), there are some additional factors for you to ponder.
One of those factors is that an initial rebuke of your proposal may just mean the time is not right for the potential client. To be sure, you do not have to be in sales for long to know that not now lacks the desirability of just about any other response.
To overcome the common but not insurmountable obstacle of the lead telling you no, consider these four tenets of building client rapport:
1. The Client's Budget
Understanding the financial position of your lead can help establish a rapport by being empathetic to their budgeting process.
The allocation of funds is a frequently cited reason you may encounter the rejection of your proposal. This is where the delicate balance between no and not now is particularly important. After all, if your lead has even the slightest interest in your product or service, but it simply is not within their current budget, not now may result in yes during the next fiscal period.
Having built a good rapport and showing you understand both the client's desire for your product and their current financial limitations, helps to keep your proposal in their future budgeting plans.        
2. The Client's Authority to Say Yes.
In the world of sales, getting your proposal to the right person (the decision-maker), is often the first step to turning a lead into a client. Of course, reaching that person usually means taking a series of additional steps.
Essentially, the desired first step is pushed further back in your quest to reach the decision-maker. Now is not the time to be discouraged. Experienced sales professionals know there are some key points to consider in getting to the person with the authority to approve the purchase of your product or service.
Start by learning about the person you are trying to reach. What is their role in the company? Do they have a web presence that will help you understand them? Think about that for a minute: if the decision-maker has posted a video or some other speech online, the amount of insight into who they are and what they believe is invaluable. Maybe the decision-maker has written an article or been interviewed for one. What about a LinkedIn profile or a similar platform?
A word of warning: do not stalk their personal social media accounts. No one wants to hear how a salesperson they have never met before, saw their kid's little league game or family vacation photos online.
Next, do you speak the language of your potential client's industry? While you do not have to know the technical intricacies of everything they do, although that would be nice, having some basic knowledge about their business may help you reach the right person. This is where a sales professional's interpersonal communication skills come in to play.
Sounding informed but not staged, can help in the process of working your way up the proverbial chain to the decision-maker.
3. Determining the Client's Needs.
It is essential to learn about the company of your potential client. This might seem like a lesson you would hear in a "sales 101" course, but you would be surprised how many people make a pitch without knowing the lead's real business.
You know your product or service inside and out (at least you should), so make it a point to learn about your customer and how you can help them. By learning about the business model of your future customer, you can help determine the company's needs.
Going hand in hand with needs, identifying your client's goals is also vital. Are they solely focused on the bottom line? Perhaps they are looking to improve their overall customer service or enhance their reputation. Maybe they want to expand. Once you have a basic understanding of the lead's business needs, it is time to focus on the "how" and why your product works to their advantage.
Did your research reveal they are using a competitor's product? In our company's specific case, they may have an outdated CAD/RMS system or other outdated version of other public safety software. Demonstrating what you have to offer and how it helps them reach their goals is an important step in the evolution from no, to not now, to yes.
How we often demonstrate value is by showing them our site's content and documentation so that they can not only verbally hear me talk about our expertise, but the site is also filled with information as well. Here's a page I always use when working with law enforcement agencies when going over our offerings.
4. Evaluating Your Lead's Timeline.
This step is an expansion of understanding your customer's needs. Knowing that the not now response might mean the difference in yes being in a few months or several years, helps you determine how to best frame your proposal.
Perhaps the client's timeline allows them to move on your proposal immediately. On the other hand, it may mean the communications you are having with your lead are building the ever-important rapport for a sale at a later time.
Ultimately, all of these efforts may not have resulted in the not now being a yes. At least not with the expediency you had hoped. Continue to let your potential customer know you desire to help them succeed and make their lives easier in the process.
By developing and maintaining relationships, providing options, and respecting the client's business decisions, the likelihood of not now to yes increases exponentially.