How Vehicle Lettering, Graphics, and Wraps Boost Brand Promotions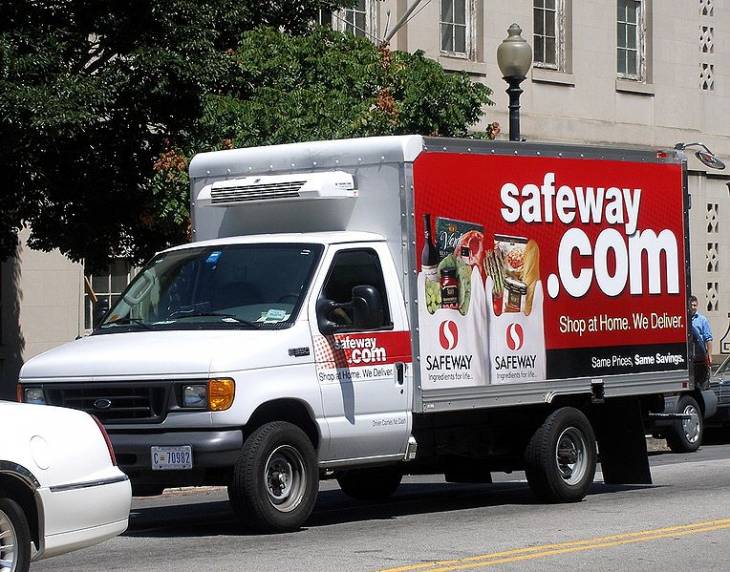 A Safeway delivery truck with lettering seen in Washington, DC. Photo: Coolcaesar/Wikimedia Commons.
Many business owners, entrepreneurs, and even creative marketing professionals find advertising a tricky and challenging task. It requires serious brainstorming sessions, money, and choosing the correct advertising medium and tools. And in case it doesn't work, it's a big loss.
Thankfully, vehicle lettering, graphics and wraps are an effective and popular advertising choice for business owners. This advertising method is cost-effective and, regardless of your organization being small or big, stunning graphics will always draw people's attention.
Expert vehicle and truck lettering service providers are also readily available online these days that make use of visually attractive vinyl decals for the task. Vinyl decals are the stickers that are affixed to smooth surfaces for decoration and informational purposes.
With vehicle vinyl decals, you can get innovative designs and creative custom wraps and lettering depending on your needs. The print quality of the lettering and wraps is usually excellent and installation is easy. It can effectively cater to all your visual marketing requirements.
When you opt-in for vehicle lettering and wraps, your business car, utility track, cargo van, or even tractor unit acts like a billboard advert in motion, with eye-catching custom lettering, printed panels, full color decals, or partial, half and full wraps. You save on high billboard ad costs.
Vehicle lettering, graphics and wraps also help you connect with your target customers seamlessly no matter the size of your vehicle. You can narrow down to a profitable marketing campaign and increase your brand awareness and visibility easily with this marketing method.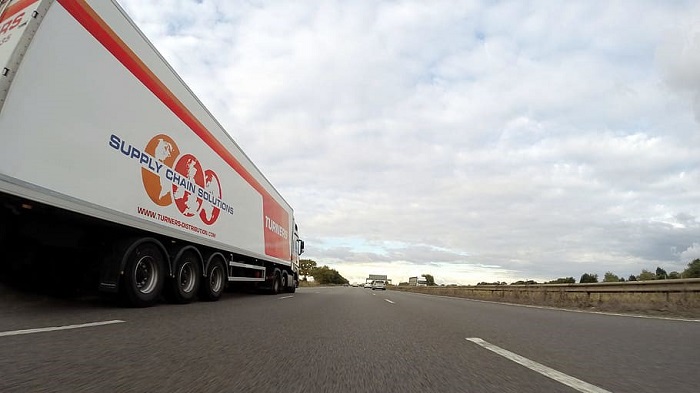 Trailer vehicle lettering and wraps. Photo: Piqsels
Benefits of Vinyl Vehicle Lettering and Wraps
There are multiple ways your organization or business can benefit from using advanced truck, car, van or other vehicles lettering, graphics annd wraps.
Besides it being more affordable in comparison to Yellow Pages, newspaper, TV, radio, and other local ads, you can also choose from a wide range of graphics and design template that you can be sure will make people recall your ad more than expected.
Also, your vehicles will showcase the brand or marketing message all through the day. Most marketing experts today consider vinyl truck lettering as an evergreen advertising tactics.
As you park your company car or van, people can notice the lettering and know the details of your company. It gives you a competitive edge over other market players.
If you want, you can even add your company website and email address as well. This will help you get noticed more and even drive traffic to your business website.
So, do you own a start-up or small business? If yes, then your new company or venture also needs to get noticed. In that case, vinyl vehicle lettering is a simple, cost-effective and powerful way to generate buzz about your brand in the market.
Even if you are already a successful brand or you simply want to promote a particular marketing or social campaign, vinyl wraps and lettering can come in very handy.
Solo entrepreneurs also can use their personal cars to promote their business in this way. It can boost your existing marketing campaigns and inject more mileage to your promotions.
Once you get the final product, you can self-install the lettering, or just ask for help as and when needed to install the vinyl lettering and wraps.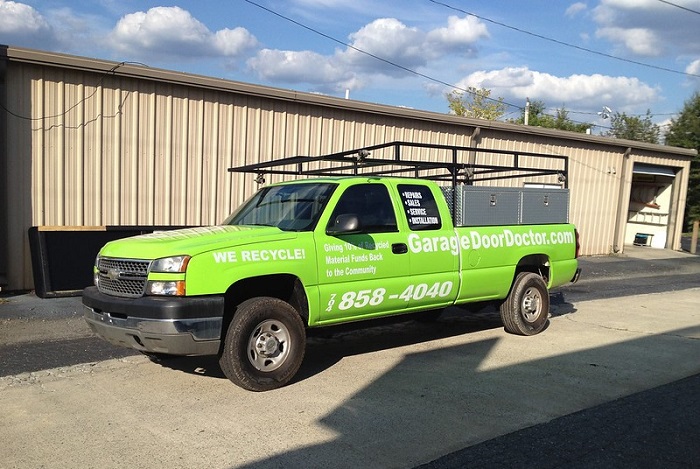 Utility track lettering and wraps. Photo: Clifford Smith / flickr
Who Can Benefit from Vinyl Vehicle Lettering?
If you are wondering if this marketing method is right for you, you should know businesses that can benefit from vehicle lettering cut across the board, including the following:
Retail and delivery trucks and vans.
Auto dealerships.
Automobile franchise.
Pick-up and the delivery service providers.
Courtesy shuttle services.
Contractors such as HVAC contractors, plumbers, subcontractors, electricians, domestic cleaners, movers and packers, ambulance, general contractors, pest control services, and the like.
Commercial and residential property inspectors, carpet cleaners, auto collision centers, courier services, food delivery services, and many other franchised business organizations.
If your business falls under any of these categories and others, where you need to make use of cars, vans or trucks, consider getting vinyl vehicle wraps and lettering for marketing purposes. It will help people know about your products, brand, and ultimately boost your business.