VPNGate Privacy & Security Solution: A Review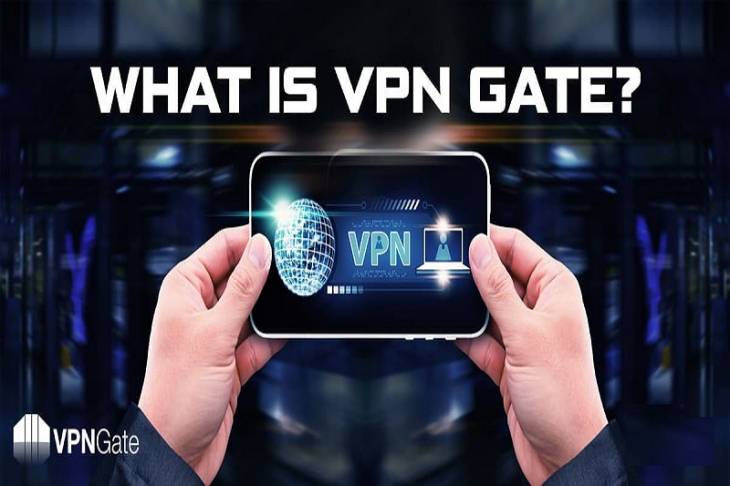 Every once in a while, you come across a service that makes you really think about the current climate of communications technology.
Today, we're bringing you a review of VPN Gate, an open-source academic project aimed at providing security and privacy solutions in a non-profit format, for the whole world to enjoy.
Yes, you read that right, VPN Gate is designed to give encryption and privacy protection for free. Although it is ostensibly an experimental academic project based in Japan, and will probably not continue indefinitely, the service is planned to continue for at least 8 years.
Overview
There's a lot to like about this VPN, and the few bad things we have to say about them are marginal compared to some of the larger complaints we get about big-name solutions.
First thing you'll want to take note of is that the service actually works through computers provided to the service on a volunteer basis. This means that the level of security and the compromise over the service may be a bit inconsistent, but it provides a number of advantages, as well.
We'll talk about that a little bit more in a second. For now, let's focus on some legal mumbo jumbo. Again, we'll go over this a little bit more in depth later on, but you should note for now that the company is based in Japan, and is offered as a non-profit, open-source solution.
This makes it attractive for a number of reasons, one of the most relevant being the fact that Japan isn't a signatory in any of the various intelligence sharing treaties like the Five Eyes or the Nine Eyes.
All of this is well and good, but we should also mention that the speed factor indicated a huge loss when connecting through the service independent of the server.
Of course, this is a very subjective benchmark, and we'll go into it a bit more in depth later on. For now, just keep in mind that the service may tend to be slow.
In terms of their versatility and support, they have a decent amount of device coverage, especially considering the open-source nature of the software. Still, though, it's significantly limited compared to some other competitors.
Torrenting and unblocking Netflix seem to work with relative reliability, although you'll want to use your own discretion when engaging in anything that might land you in hot water.
The last thing we'll mention before moving on, is that VPN Gate is available in China. There's a myriad of servers that you can access from behind the Great Firewall, which allows users in the heavily restricted Chinese jurisdiction to browse with a certain degree of freedom and anonymity.
Is VPN Gate safe to use?
The short answer is yes. That being said, it would be a bad idea to be too gung-ho. The fact is that the nature of the open-source software and distributed volunteer network of servers is that the encryption standards and other factors will be inconsistent.
This doesn't necessarily mean that the service is unsafe, it just means that you won't ever be 100% sure of how safe it actually is. If you're concerned with safety and privacy, this will be a fairly effective solution for you, but you'll want to pay attention and make sure you're always aware of the type of connection you're using through the service.
There are a wide range of protocols supported by the service, including SSL, L2TP/IPsec, OpenVPN, and Microsoft SSTP. This is a nice touch, and while it's a bit shorter than the list of protocols supported by some of the competition, it should be enough for the purposes of most users.
The next thing we wanted to cover in this review is the legal stuff. We talked about this a bit earlier, and the prognosis looks good, but there's a few things you will want to keep in mind going forward.
First of all, even though Japan is not part of any intelligence sharing alliances, they do state on their website that they comply with international law enforcement requests for data. If you're concerned with getting caught in Norway for something you're doing while connected through VPN Gate, you may want to rethink your choice of client.
That being said, the nature of the non-profit, academic project model for their client actually absolves the company of responsibility to register user data with the Japanese government. Although the legal stuff isn't all rainbows and sunshine, it's nice to see little silver linings here and there, it gives us hope.
It's also good to note that there's no payment or registration required to use the service.
Another thing to mention before we move forward is the fact that the client did not leak DNS or IPv6 data when tested, which is a huge plus.
Speed and performance
Since the service is free and easy-to-use, we were able to easily obtain a copy in order to do some speed tests, and we found that the slowdown when using the service was enormous, at times reaching a whopping 99%. This is very slow, and it basically renders VPN Gate useless for anything besides looking at pictures or sending emails.
That being said, the nature of the service makes it difficult to judge how fast the connection will be, since the volunteer servers will be different based on location and time. The moral of the story is that speed tests are inconsistent, and it's very possible that you might get exactly the performance you need out of this service once you play around with it a bit.
How to download and install It
Navigating over to the VPN Gate website will land you on a nicely designed page with a bunch of Engrish all over the place:
Although the website designers obviously didn't spring for some decent translators, the site is still straightforward and easy to understand. Once you've navigated to the download page, you'll be able to download the client in order to begin the install, guided by a few different tutorials based on the protocol and platform you're using. The install is very straightforward. The client uses a specialized plugin packaged with Softether VPN.
When it's finally installed, you can start connecting by clicking on the plugin in the Softether window, which will give you a huge list of servers to choose from. The vast majority of servers are based in Japan or Korea, so it may take some searching if you want to connect through Europe or the US.
If you're new to VPNs, however, the vast array of options available in the menus might give you a slight headache. Which is why VPN Gate could be a more appealing choice to academics and nostalgia-driven IT enthusiasts. Considering the service is completely free, tough, complicated menus might be an acceptable price to pay for using it.
Apps and extensions
The service is available for Windows, Mac, iOS, and Android. There's no support for any specialized mobile devices like Amazon Firestick or any specialized routers.
This is a bit of a bummer, but it's par for the course, and easily worth the relative quality of this free service. Getting the client set up on other platforms is just as easy, and there's plenty of information on the website ready to walk you through it.
It is good for torrenting, Netflix, and China?
The actual versatility features of this VPN are kind of up for debate. Although the client seems to work from China and other restricted countries, it's not particularly useful for torrenting.
While you may have some success with these activities, it is not recommended, especially given some of the bigger red flags we mentioned earlier in VPN Gates's Privacy Policy.
Still, though, we're happy to report for this VPN Gate review, that the client does in fact effectively unblock content from behind the Great Firewall. As always, Chinese users will want to err on the side of caution, but it's still a promising venture.
Support
This is one area where VPN Gate tends to fall short. Although the service is hugely transparent and open-source, they only offer support in the form of a public forum where topics of their service are discussed.
This is obviously far from optimal, as it means that you won't be able to get expedient support from a live human being, but the forums are informative and active, nonetheless.
Pricing
It's free! When researching for our VPN Gate review, not only did we confirm that the service is entirely free, but there aren't any marketing ploys or upsells designed to get into your pockets, either.
In fact, the non-profit nature of the company actually means that they don't have to register user data with the Japanese government, which is a nice little plus. The service may not be as powerful or reliable as a professional VPN, but it's definitely plenty effective for a free option.
Some final words
Overall, VPN Gate might be a good option to have laying around. After all, why wouldn't you? It's free.
But, in all seriousness, if you've taken a look at all the tech specs and considered the experimental nature of the service, then you might still think this VPN will be enough to cover your basic needs. If that sounds like you, then there's no reason not to try VPN Gate.
That being said, as always, users with more stringent privacy requirements, or who are after specific feature sets such as Netflix unblocking and torrent protection, should look elsewhere. Especially considering that there are far more user-friendly free VPNs out there.
Pros
·   Free
·   Good choice of protocols
·   Works in China
·   Can unblock Netflix
·   Open-source
Cons
·   Very slow
·   Not user-friendly
·   Limited to one device
·   No direct support
·   Inconsistent performance
Score: 4.2/10
More VPN reviews can be found on VPNpro.com
Featured Image: Shutterstock.com