How to Create a Simple Facebook Ad Funnel that Increases Business Sales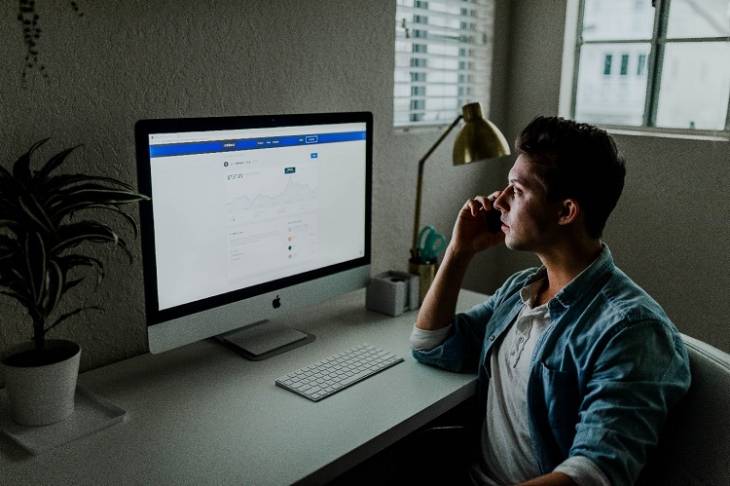 Do you feel like you are not getting enough website traffic and engagement for business sales?
Well, you can change that by looking to Facebook advertising to get maximum engagement and sales boosts for your business. If you're wondering how to increase your business sales via Facebook, read on we have you covered on that front.
Firstly, you need to understand that Facebook is considered as one of the best platforms when it comes to advertising for any type of business or project. Its ability to reach out to a large number of users and help build brand loyalty is remarkable. The social network's 10-12 ad objectives and offerings, each of which serve different purposes, is also remarkable.
To unlock the full power of Facebook advertising, you need to create a free Business Manager account first, which is built for the sole purpose of allowing businesses and agencies to securely manage their company's Pages, catalogs, and ad accounts all in one place. It contains a lot of options that can make your advertising and promotional campaigns very effective.
Due to its sheer size (a staggering 2.3 billion active monthly as of Q4 2018), Facebook can generate more results than almost all other social media and online platform, save maybe for Google. With the right Facebook ads strategy, therefore, you can boost your business sales, establish a strong brand image and inspire staunch customer loyalty.
So, how do you leverage Facebook ads the right way to convert users to customers and grow your business?
It starts with creating a solid Facebook ad funnel that ensures users are directed through the buying process from first encounter with your brand to closing of a sale.  
Steps for Setting Up a Facebook Ad Funnel that Boosts Sales
Here are three steps for setting up a simple Facebook ad funnel to increase your business sales.  
Step 1. Building Awareness 
Initially, reaching out to your target customers and creating awareness for your product, services and or business is very important.
Almost all brands and businesses are on Facebook these days, offering their products. To cut through the competition and drive more conversions, you must first focus on reaching out to people who are the most likely to be interested in purchasing your commodities and building up excitement and awareness with them about your business offerings.
The most fascinating and powerful thing about advertising on Facebook is that it lets you build your own audience. And since Facebook Pages are interest based, you can easily target people following your Pages (who will likely be more interested in your products), as well as target the wider audience in the news feed to build a ripe audience for your business.
Even better, Facebook allows you to target people on the basis of their:
Location
Demographics
Interest 
Connection to various brands
Create an ideal customer persona based on the type of business, products and services you offer. Then, start building your own audience on Facebook featuring Facebook users, fans and followers that meet the customer persona description you created.
Once you have successfully created your audience consisting of your ideal potential customers, you can now start running ad campaigns to convert them. You can use 'Reach' or 'Brand Awareness' campaigns to reach out to your target audience and make your presence felt.
In this initial phase, if your targeting is correct, you can capture the attention of many users and maybe get some very high-quality leads in the process.
Another important aspect here is designing the right creatives. Make sure there is not too much text on your ads and also that the ad design is attractive. This part will help your advertisments attract customers more effectively and leave a positive impression in the users' minds.
Since no rule is cast in stone, if you are a well-known brand or you have a large number of people who have engaged with you in the past, you can choose to ignore this part of the funnel.
Step 2. Encouraging Consideration
Now that you have established awareness about your business, products and or service offerings, and users have a favourable image about you, it's time to encourage them to seriously consider buying from you and not merely look at your ads and move on.
For this purpose, you can use ad campaigns focused on the following things to ensure consideration:
a)  Website Traffic 
b) Post Engagement
c) Video Views
The above campaigns will enable you to interact with your target customers so as to increase engagement with your products.
If your targeting is correct and your ad copies are highlighting the unique selling points (USP) of your product, then you'll start driving actual valuable sales at this point.
You can refine your ad campaigns by creating more precise creatives and messaging targeting customers groups that fall into at least three categories on the buying journey:
a) Those who purchase
b) Those who add product to their wish list
c) Those who visit and just spend time browsing
On the basis of these groups of leads, you can visualize and create a lookalike audience of the people who purchased your product or added them to their cart. These are the people you will further target in your ads and promotions to convert and win their business.
Step 3. Increasing Conversions
Usually, marketers start getting a steady stream of conversions in the second step, but if you are still struggling you can use the following ad campaigns to increase conversions and sales:
a) Campaigns focused on Conversions
b) Campaigns focused on Catalogue sales
Now here you will have to install the Facebook pixel code on your website or ecommerce site in order to track your goals. The Facebook pixel is a snippet of JavaScript code that loads a small library of functions you can use to track Facebook ad-driven visitor activity.
In ads manager, you'll get an option to create a pixel code which you can easily install onto your website. Once it is installed, you can create events and specify what are your goals. In this case, you can keep "Buy Now" or "Make Payment" as your sales goal.
The pixel code will help you identify how many customers purchased your product, how many left the payment page and how many got stuck at the transaction page after seeing your ad. With this data you can refine your campaigns and make changes to your website or ads.
Now, after your ads are up and running and delivering good conversion, you can target people who came to your site and added products to their cart. Segregate them and create remarketing campaigns with deals they can't resist. This is bound to increase your sales and conversions.
Conclusion
When it comes to advertising on Facebook, this is one of the cheaper platforms for PPC advertising. It can cater to a very large audience on a small budget. What's more, Facebook advertising has its own analytics section, so you don't necessarily have to use Google Analytics to check the performance of your business ad campaigns.
Furthermore, you can select Instagram (boasting one billion active monthly users) as a placement option for your Facebook ads. And you don't even have to login to Instagram to set-up your ad there too, or run Facebook and Instagram ad campaigns separately. Simply set-up your ads on Facebook and watch it appear on Instagram too. Both platforms and WhatApp were merged.
Remember that your research matters a lot. It is vital that you are well versed with your market. Proper research is important while implementing a social media ad funnel such as the one discussed here. Only then will you be able to generate more conversions at a good price.
A solid ad funnel will give your business and e-commerce company the best chance for success. You can start by reaching out to new people to stir their interest in your products and then re-engage with your old audience that has visited your website a number of times to make sales.
Implementing a simple ad funnel like this makes a lot of economic sense. Without a sales funnel, you are shooting in the dark and are likely to end up spending more money than you should.
Also remember to go through Facebook's advertising policies and guidelines since they change from time to time. Make sure you don't violate any policies and follow their instructions carefully to continue using the platform for your business growth campaigns.
All the best for your future endeavours!