Most Instagrammable Christmas Destinations Worldwide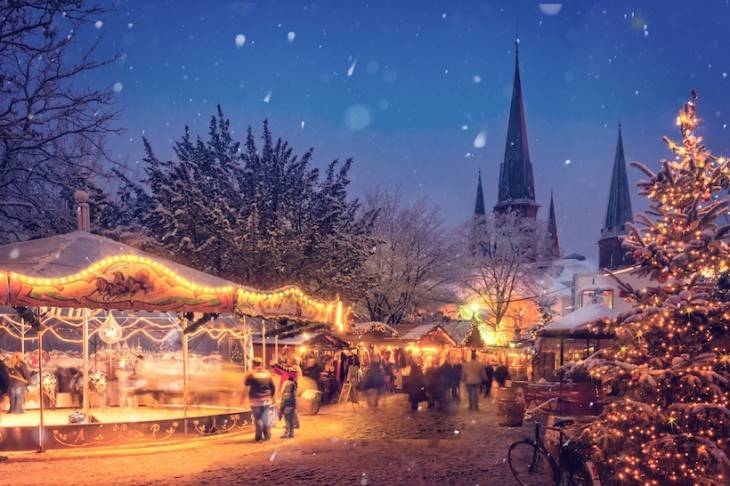 With the festive season approaching fast, many of us are probably thinking of the perfect Christmas destination to visit for the best holiday trip.
In the U.K, it is reported that an estimated ;4.7 million Brits on average are expected to spend the Christmas season away from home. 
This means now is the best time to explore different neighbourhoods, villages, and towns from across the world that all celebrate Christmas in a magical way.
Curious to find out which locations are the most popular Christmas destinations across the world, commercial estate agents Savoy Stewart compiled Instagram data for 50 well-known regions that hold festivities annually to determine the most Instagram worthy destinations you can spend this festive season.
UK's most Instagrammable festive regions
In the UK, ranking in first place is Newport, Wales, which also ranks in third position worldwide with a total of 2,727,980 hashtags on Instagram. The region holds annual Christmas markets, as well as opening Santa's grotto for children. 
Newport also holds a highly anticipated annual Christmas lights switch on, which reportedly brings in thousands of visitors each year, making it the ideal place to begin your festive celebrations.
Oxford Street in London ranks second, with 930,434 Instagram hashtags worldwide. Oxford Street is well-known for its spectacular light displays and legendary shopping opportunities to get the perfect gift for anyone in your life.
Coming in third place is Birmingham city centre, with 538,777 hashtags on instagram, positioning it in 14th place globally.
Global

Ranking

 

Neighbourhood/Region

Location

No. of hashtags on Instagram

3

Newport

Newport, Wales, UK

2,727,980

8

Oxford Street

Oxford Street, London, UK

930,434

14

Birmingham city centre

Birmingham, UK

538,777

20

Bath

Somerset, UK

270,969

26

Malton

Yorkshire, UK

165,968
Most Instagrammable festive regions worldwide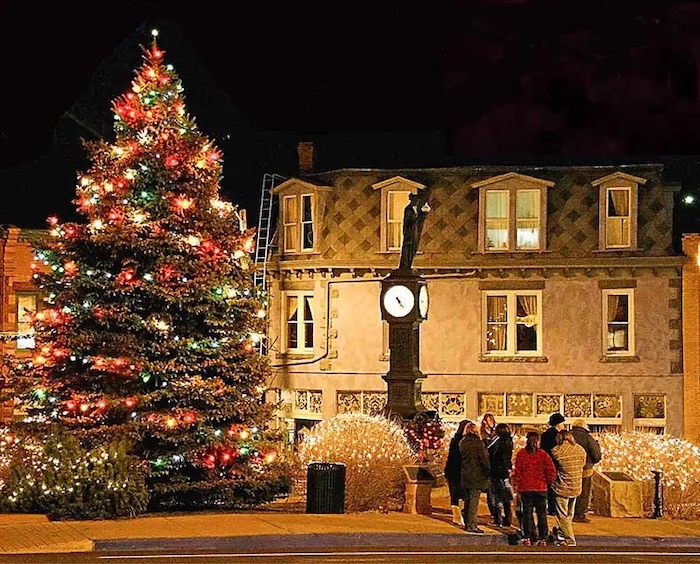 Christmas Lights Around Colorado Springs.
Globally, the top ten regions for Christmas festivities sees regions in the USA taking the top two spots. 
Coming in first is Colorado Springs, Colorado, with a whopping 2,985,922 hashtags on Instagram. This region holds an annual festival of lights during the Christmas season, and also boasts a parade through Downtown Colorado Springs.
Second is Williamsburg, Virginia, with 2,864,988 hashtags. This region holds mystical holiday shows, and is famous for its amazing Christmas shopping experience. 
In third place is Wales' Newport, also top for the UK, with an impressive 2,727,980 hashtags.
In fourth place, Galway, Ireland has 2,182,282 Instagram hashtags. This location is home to one of the most popular Christmas markets in Ireland, famous for its festive atmosphere. The region also hosts a magical winter wonderland experience for all the family.
In fifth place is Durango, with 1,937,770 hashtags worldwide. Here, you can enjoy numerous winter activities in the festive season, such as skiing, dog-sledding, and snowmobiling!
Global

Ranking

 

Neighbourhood/Region

Location

No. of hashtags on Instagram

1

Colorado Springs

Colorado

2,985,922

2

Williamsburg

Virginia

2,864,988

3

Newport

South Wales

2,727,980

4

Galway

Western Ireland

2,182,282

5

Durango

Colorado

1,937,770

6

Bondi Beach

Sydney

1,915,431

7

Woodstock

Vermont

1,856,018

8

Oxford Street

London

930,434

9

Rovaniemi

Lapland

691,282

10

Tsim Sha Tsui

Hong Kong

641,790