How to Implement the Perfect Blend of Physical and Digital (Phygital) Shopping Experience in Retail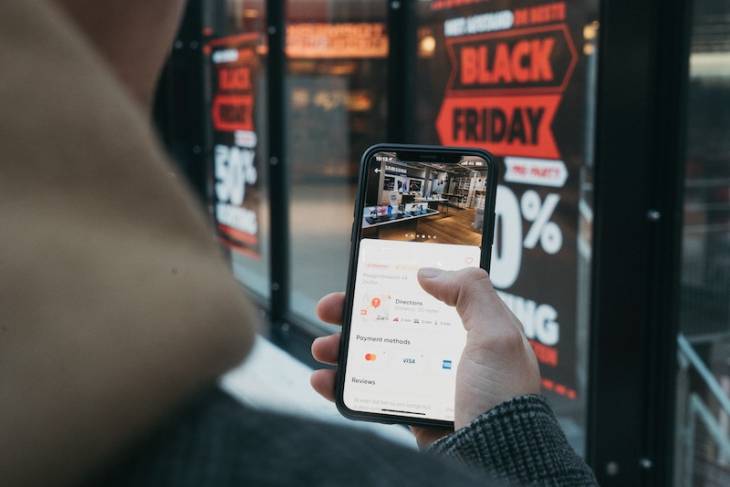 The ever-growing reliance on and importance of technology has brought major changes in the world of shopping and retail. A new and emerging trend in the world of shopping and retail is virtual shopping, where the use of augmented reality is revolutionizing the shopping experience.
What is Virtual Shopping?
Virtual shopping is the perfect blend of online and offline channels. The combination of digital and physical (also referred to as "Phygital") that has infused new life into the usual in-store and online shopping experience. 
Virtual shopping and phygital customer experience are bringing in an intermediate approach to shopping online and in-store, bringing a human element to e-commerce and driving up sales. 
By recreating the in-store-like experience online, phygital makes it possible for businesses to reach customers directly and makes online shopping seamless and convenient for customers as well. It is enabling customers to fulfill transactions from the comfort of their homes without missing out on the benefits that a physical store provides.
The phygital shopping experience, in this way, seeks to incorporate the benefits of physical and digital stores by leveraging phygital commerce. 
What Makes Virtual Shopping Experience So Appealing?
Traditional brick and mortar shopping offers a physical experience with human interaction that is missing in online shopping. And e-commerce offers a certain convenience and at-home shopping privileges that are not delivered by in-store shopping. Then enters virtual shopping in between!
Virtual shopping and phygital commerce merge the flexibility and ease of e-commerce with the immersive real-life feel of brick-and-mortar stores. Phygital commerce is a virtual mix of the physical and digital storefront. It offers customers the best of both worlds. 
The digital store digitally creates an in-store experience for customers by interacting with real-time sales representatives in the comfort of their homes, capturing 360-degree views of products, and making personalized recommendations.
Some of the benefits retail customers stand to get with an optimized phygital shopping experience are:
Live product and/or service demos
360-degree view of products
Gauge the look and feel of your product
Personalized recommendations and offers
Talk to sales promoters in real time
Resolve queries or concerns on the spot
Purchase in one single instance
What You Need to Implement Phygital
Here are key things you need to design a stellar phygital experience for your customers:
Invest in the right technology-integrated platform that supports:
o   Good lighting
o   Clear audio/video
o   High-speed internet
o   Good network connectivity
Train your employees to effectively use the digital tools at their disposal

Ensure that the employees facing the camera are neatly and appropriately dressed

Set up a feedback mechanism to measure efficiency with the help of parameters such as:
o   Number of sales conversions
o   NPS (net promoter score)
o   Resolution response time
o   AHT (average call handling time)
Alternatively, you can choose a third-party vendor that is an expert in this area to save your precious time to focus on your overall business strategy and other channels of sales. 
By outsourcing your business' virtual shopping implementation to the experts, you can phygitalize your retail store experience without the hassle of setting up the required infrastructure. It can save you a ton of money, too!
Tips to Set Up Virtual Shopping for Your Retail Store
Now that you understand the importance of phygital commerce, the next thing you probably want to know is how to get started on your phygital journey.
Here are five tips that will help your business create a truly phygital experience for consumers:
1. Analyze your current business operations 
Planning is an essential part of implementing any new change. Map out your current business operations across digital and physical channels, and then take stock of how things are looking now. This will help you understand where the potential gaps lie and what steps would be needed to address those gaps for a phygital experience.
2. Account for the resources, tools, and technology needed 
Leverage a step-by-step approach to make the digital shifts necessary to implement phygital. 
Start by taking into account the time and resources you have available (including tools and technologies needed), then break down the processes required to create a phygital experience into smaller, more managable steps, and eventually launch your phygital strategy steps to bring it all together. 
For example, you can begin by improving your social media customer service and engagemnt, enhance you website presence and optimization, including use AI chatbots for live Q&As and query resolution. Then, as you ease into these processes, add a sales promoter to facilitate product demos in real-time and virtually engage your customers.
3. Evaluate the available vendors and solutions in the market
Enlisting a third-party vendor or professional experts can greatly help you create your own phygital brand store in no time. Do some research and find the vendors and solutions that can cater to your exact needs and vendors that align with your vision for phygital. 
Evaluate all potential phygital solutions and vendors carefully to find the perfect fit for your business.
4. Select a platform that's suitable to your needs
List out all the features you are looking for beforehand, including system capabilities, technology, pricing, reviews, and more when you are evaluating and selecting a phygital solution and vendor. 
This checklist will help you narrow down your options. It will also help you understand your particular phygital requirements much better so that you can deploy strategic implementations that make virtual shopping a success for your business. 
5. Launch your phygital vitual shopping experience and turn it into a reality
As soon as you have your technology platform and vendor in place, as well as the team to manage it, it's time to launch virtual shopping for your business. A gradual approach works best to get the maximum results if you are implementing it by yourself. 
Or, you can opt to completely outsource the entire process, where your chosen vendor takes care of the phygital side of things and expands your online portfolio.
Conclusion
The current need is to embrace phygital to enable your customers to interact with sales reps and marketers in real-time without leaving the comfort and safety of their homes.
By changing the way your brand interacts with consumers, you can make your business' shopping experience irresistible for customers!