Tricks to Save On & Upgrade Your Travel Experience for Less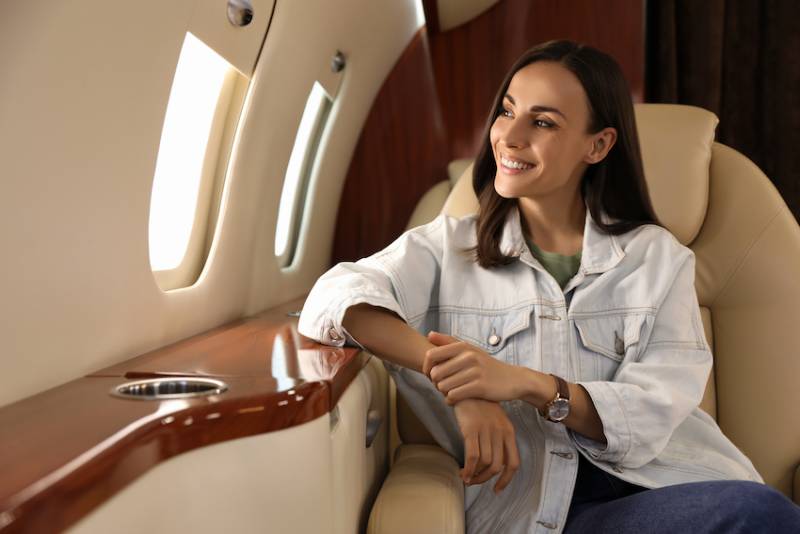 Reports suggest that US airlines could carry a record number of passengers this summer. With the holiday season upon us and more people traveling by air, how can you potentially save on your flights and travel in style?
CouponSnake.com, a new generation of coupon and deals site, conducted research and offer expert advice on how to increase your chances of being upgraded on a flight, including checking in early, being flexible, and staying loyal to an airline. 
Tips for Getting a Flight Upgrade for Less
Here're some top tips for passenger flight upgrades along with handy tricks to save on your flights:
1. Check in early
When heading to the airport, most people simply aim to arrive with enough time to check in bags, clear security, and relax before taking off. However, many flyers don't realize that the time you check in can influence your chances of an upgrade.
If you want to improve your chances of a free first-class seat, try checking in early before your flight rather than the standard 2-3 hours.
If you arrive several hours early for your flight, you're more likely to beat off any competition for first-class or business tickets and avoid missing out to someone who got there before you.
If the economy cabin has been overbooked, chances are the airlines will want to rectify this sooner rather than later to avoid causing delays.
2. Pick the middle seat
Airlines are more likely to upgrade passengers who are sitting in the middle seat of their row, as this is generally considered the least desirable place to sit.
Therefore, if you don't mind being sat between two other people, it might pay off to book those seats, as it could result in an upgrade, although this is not guaranteed.
3. Stay loyal to an airline
With so many airlines and destinations to choose from, it can be easy to overlook the potential perks of consistently flying with one specific airline. 
However, by prioritizing one airline and flying with them on the majority of trips you take, you may find yourself prioritized by the airline for potential upgrades based on your customer loyalty to the specific airline. 
4. Make the most of an overbooked or under-booked flight
This tip can work especially well if you are on a flight that is either particularly empty or overbooked.
If your flight is relatively quiet, flight attendants may decide to move passengers for weight and balance purposes. In this instance, passengers at the back of the plane are most likely to be moved forward, meaning you could potentially bag yourself a move to first class for any inconvenience.
Conversely, it is not uncommon for some airlines to accidentally overbook flights, leading to air hostesses needing to move some passengers to another flight. If the airline is looking for volunteers to take a later flight, being a flexible passenger and taking the opportunity could lead to a free upgrade for your troubles.
If this happens to you, and a first-class ticket isn't offered, it's always worth asking if they can upgrade your ticket due to the inconvenience.
5. Patiently wait until the entire plane has loaded 
Waiting for your entire flight to load may seem quite time-consuming and tiresome; however, your patience may pay off.
Simply wait for everyone to board the plane until they are about to close the gate, and go to ask if they have any available upgrades. 
They may be more inclined to upgrade you at this point as everyone is already boarded, so be mindful that patience is key here.
6. Ask politely
One of the best tactics is to simply ask airlines if there is a chance for an upgrade. As long as you are polite, there is no reason why this can't land you a free first-class ticket.
This may be even more effective if you've been inconvenienced by the airline in any way, for example, if you have been delayed, lost your baggage, or missed a connection.
After explaining the situation, politely mention that an upgrade would be appreciated, if possible, and stress your loyalty to the airline.
Alternatively, if your flight is for a special occasion, you can try your luck by mentioning this. Many airline staff will help to upgrade you if they can to make occasions such as honeymoons, anniversaries, and birthdays more special.