How to Make CBD Balm by Yourself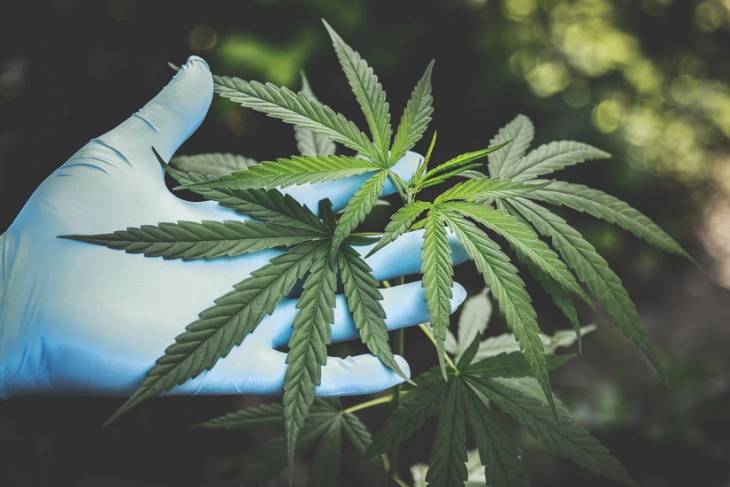 Cannabis has been getting a lot of attention from different parts of the world. This is specifically due to its benefits not only in reducing the symptoms of nausea, but also as a pain reliever, anti-inflammatory, antidepressant, anti-seizure, and antioxidant.
Some reports indicate that dating back to ancient times, medical cannabis has been widely used due to its antibiotic properties. Marijuana can kill bacteria that have become resistant to antibiotics.
Cannabis can also effectively treat various skin problems which is a very common problem during and after pregnancy. In fact, in the skincare industry, cannabis for beauty care is a promising trend. This budding trend, however, isn't just a vain fad, but the medical society seems to consent with it too.
Nowadays, new moms with skin problems, with the help of medical marijuana legalization, has been prescribed and can use CBD Balm to relieve inflammation and soreness.
CBD Balm is an innovative product that can be used without the potential of feeling 'high'. It contains cannabinoids, like CBD (Cannabidiol), that can be easily absorbed by the skin without it entering the bloodstream. Thus, this cannabis usage method will not make you feel intoxicated.
We recommend using cannabis strains rich with CBD and with minimal THC in it. CBD can be an ideal medicine for busy moms to help them relieve stress, anxiety, with no serious side effects. This is a topical product in the form of lotion, balm or oil infused with cannabis leaf with beeswax to make the consistency of the balm firmer.
Beeswax is rich in vitamins, especially vitamin A, which contributes to the balm having more antiviral and antibacterial content. The good news is, it's feasible for you to make your own CBD Balm at home.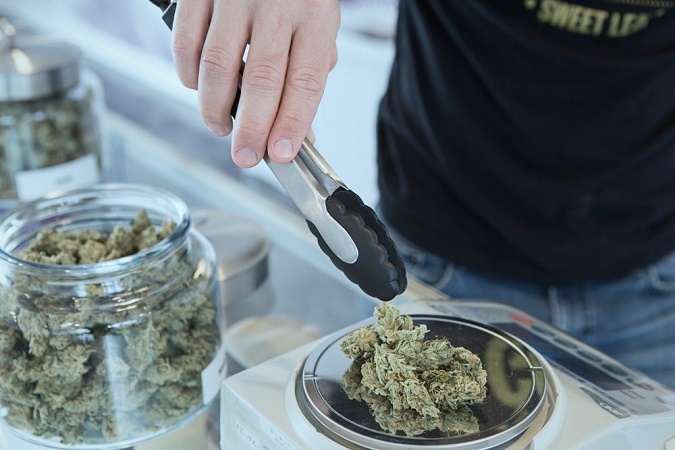 DIY CBD Balm Guide
Whether you are suffering from skin-related diseases, or you just want to try cannabis for beauty care, this DIY CBD Balm guide is for you:
Ingredients
For the ingredients, you will need to prepare the following:
2 ounces of cannabis leaf/ trim
Coconut oil (preferably organic)
32 ounces of coconut oil (preferably organic)
4 tablespoons of beeswax;
Aromatic oils such as argan, eucalyptus, jasmine, peppermint, and lavender (optional)
Equipment
You also need the following equipment:
Coffee grinder, food processor, blender or other equipment that can grind the cannabis plant
Crockpot or any pot that can be used to heat the ingredients when combined
Strainer (Mesh)
Containers where to set the CBD Balm
Bowl - big enough to hold the mixture
Cheesecloth or if not available, use coffee filters, paper cloth or linen dishcloths
Large spoon for stirring
Funnel (optional)
Recipe
Finely grind the cannabis plant.
Mixed the finely ground cannabis plant and coconut oil. When cooking the combined ingredients, set the temperature to low setting.
Make sure to heat the mixture of finely ground cannabis with coconut oil for approximately 8 hours in a low setting mode.
Then add and mix or stir the beeswax until melted.
Aromatic or essential oils can be added, but put only a few drops
The mesh strainer should be lined to the cheesecloth. Pour the CBD Balm on the cheesecloth (if not available, use the alternatives listed above).
Collect the mixture by twisting and squeezing the cheesecloth as much as possible to collect liquid up to the last drop into the bowl.
After collecting the liquid, you can throw away the (cannabis) plant material.
Next, put or set your balm on your desired containers.
Make sure that the balm sets first in the container before using it.
For best results, keep it on a dry and cool place.
CBD Balm Health Effects
CBD for beauty care is getting increasingly popular these days. CBD Balm is just one of the many skin care products with cannabis content in the market today. Below are some of the well-received anecdotal health effects of CBD Balm:
It has anti-inflammatory, anti-aging, and acne preventive properties
It has antioxidants, which helps release toxins gathered on the surface of the skin, especially during pregnancy
Can be used as a treatment for muscle and joint pain
Can be used as a treatment for skin irritations or infection such as those caused by allergic eczema, pus, blisters, scratches, painful red patches on the skin, and rashes
Can be used as a treatment for wounds, bruises or cuts
Can soothe dry and chapped skin
Can be used as a treatment for localized pain
Can be used for therapeutic massages for women who are pregnant
It can fight a bacterial infection
I can make the skin look youthful