7 Exciting Ways to Spend a Rainy Day Inside & Have Fun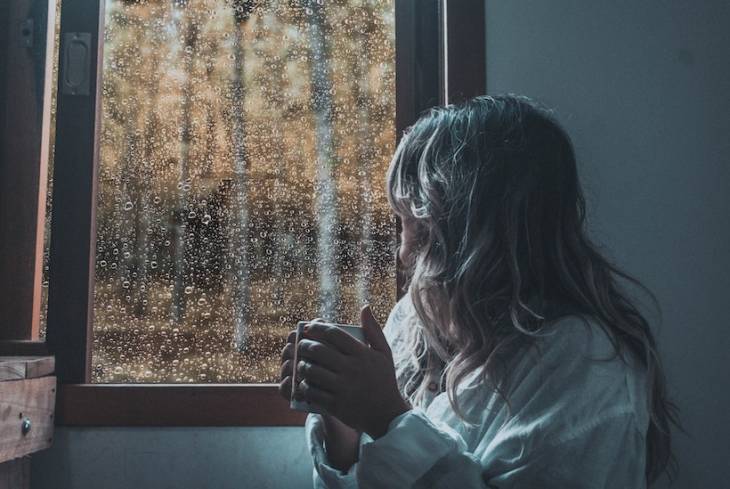 Admittedly, on a rainy day, it can be hard to find something to do that will keep you entertained. But it doesn't have to be all doom and gloom, though. 
Here are some ideas for how to spend a rainy day inside and still have some fun:
1. Play some indoor games
Playing games is arguably the best way to spend your free time. Not only are they amusing, but games also help you improve various skills. 
And they will definitely help you out if you are stuck in your home on a rainy day.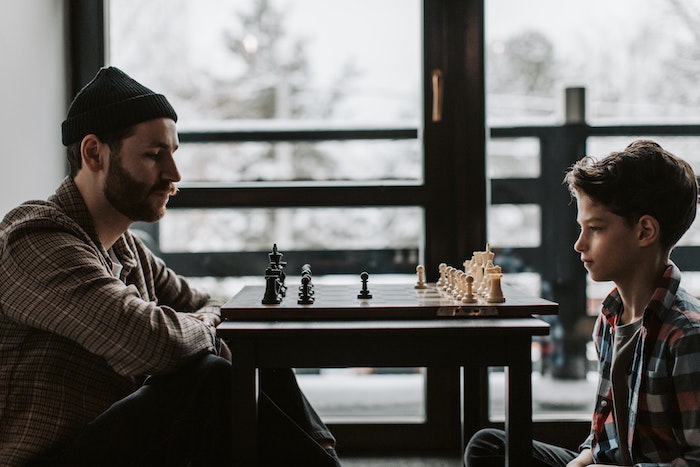 I.  Board Games
The world of board gaming has seen a recent resurgence in popularity, and there are now many great board games that are perfect for playing indoors. 
Some of our favorites include Betrayal at Baldur's Gate, Catan, and Pandemic. But this list grows every year with hundreds of new titles added. 
Even if you don't have any of these games at home, there are a lot of print and play options you can find online for free.
II.  Role Playing Games
Another great activity is Role Playing Games or RPG. If you've never played one before, they're basically like playing make-believe, but with rules and structure to keep things interesting.
If you are looking for more of a medieval-epic adventure you definitely want to try Dungeons and Dragons.
However, if you would like to play in a modern setup there are a number of great superhero RPGs out there. 
So just pick up your superpower, choose a superhero name, and go save the world!
III.  PC or console
If you are more  of a "lone wolf" type of person, or if you just want to stay in your PJ's all day, then playing video games is probably more your style. 
There are so many great games to choose from these days, and with digital downloads and online play, it's easier than ever to get started.
Some of our current favorites include Fortnite, Apex Legends, and Red Dead Redemption 2. But there are also tons of great single player games like God of War, Assassin's Creed Valhalla, and The Witcher 3: Wild Hunt
2. Have a movie marathon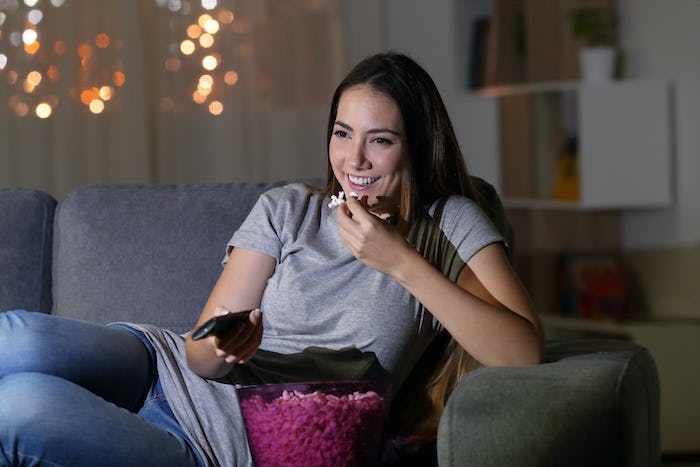 Another great way to spend a rainy day is to have a movie marathon. You can choose a theme, like all your favorite childhood movies, or movies that take place in a certain location. Or you could just pick some of your favorite movies and snacks and settle in for a day of relaxation.
If you want to make it a little more interesting, you can have a movie trivia competition with your friends or family. Whoever gets the most questions right gets to choose the next movie. You could also make it a themed trivia game, like Harry Potter or Marvel movies.
3. Bake some cookies or another treat.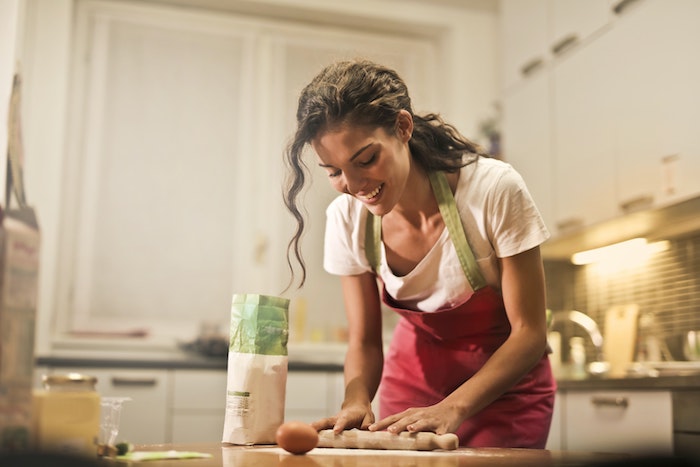 Spending some creative time in the kitchen is the perfect way to  de-stress, especially if you are stuck inside. Whether you're an experienced baker or just learning how to cook, baking can be therapeutic. The key is to relax and have fun with it. 
Don't be afraid to experiment with different recipes or ingredients. One of the great things about baking is that you can share your creations with others. If you're feeling generous, bake extra cookies or treats to give to your friends, family, or neighbors.
Not only will they appreciate the gesture, but you'll also get to enjoy the satisfaction of knowing you made someone's day a little sweeter.
If you're not in the mood to bake, you can always buy some pre-made cookies or another type of treat. Just be sure to enjoy them with your friends or family!
4. Do a puzzle or work on a jigsaw puzzle.
Another great activity for rainy day fun is doing a puzzle or working on a jigsaw puzzle. It can be a great way to spend some time together as a family, or even by yourself.
There are so many different puzzles and jigsaw puzzles to choose from, so you're sure to find one that's perfect for you. If you're looking for a challenge, try working on a puzzle that has 1,000 pieces or more.
Or, if you're looking for something a little less challenging, try working on a jigsaw puzzle with just a few hundred pieces. Either way, you're sure to have fun and stay busy.
5. Curl up with a good book or listen to an audiobook.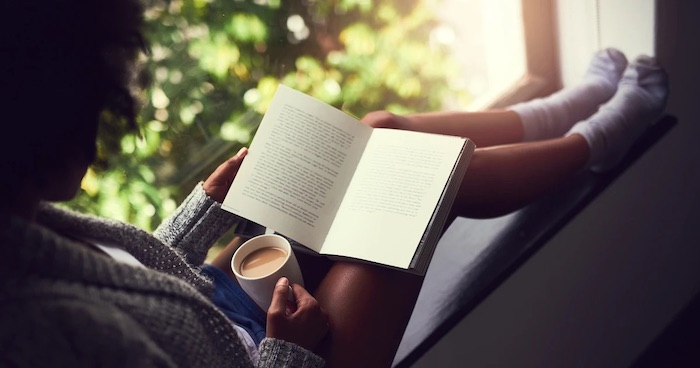 Is there anything better to do while it's raining  outside than curl up with a good book or listen to an audiobook? We think not.
When the rain is coming down and you're stuck inside, there's no better way to spend your time than getting lost in a great story. So go ahead and make yourself a cup of tea, find a comfy spot, and get ready to be transported to another world.
If reading is not your cup of tea try going with an audiobook, it can be more engaging than just reading. Try a nonfiction book to learn something new while you're listening or go with a classic novel that you've been meaning to read for years.
There are so many great options out there, you're sure to find something that interests you.
6. Take a relaxing bath or give yourself a facial.
So, it's raining outside and you are stuck in the house, why wouldn't you use that time to treat yourself. There is nothing better than a long hot bath with some soothing aromatherapy to help you relax. 
If a bath isn't your thing, why not give yourself a facial. You can find many recipes online for homemade facials using items you probably have in your kitchen already.
Just because you are stuck inside doesn't mean you can't pamper yourself.
7. Do some deep cleaning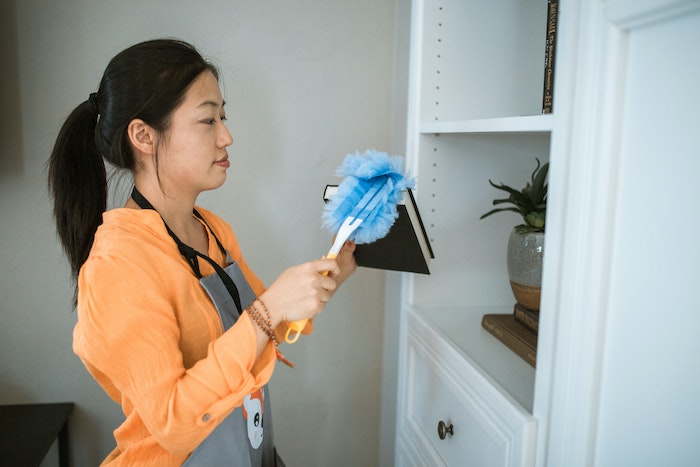 When was the last time you cleaned your oven? Or washed your curtains? Probably not recently if you are like most people.
But now that you are stuck inside, why not take the opportunity to do some of those deep cleaning chores you never seem to have time for. 
Not only will your home be cleaner, but it will also be less cluttered. Don't forget to go through your closet and get rid of clothes you don't wear anymore.
We all have clothes we never wear but we keep "just in case." Well, now is the time to get rid of them. Go through your closet and pull out everything you haven't worn in the past year. 
If you can't remember the last time you wore it, chances are you never will. Bag it up and donate it to a local charity.
Not only will you feel good getting rid of the clutter, but someone in need will appreciate it as well.