De-Risking Your Public Cloud with Cloud Security Posture Management Solutions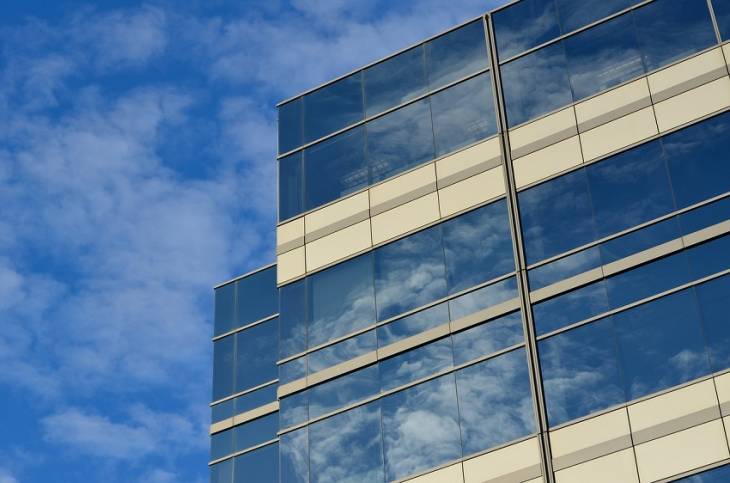 According to a recent LogicMonitor's Cloud Vision 2020: The Future of the Cloud Study, 83% of enterprise workloads will be in the cloud by 2020.
Per the study, 41% of enterprise workloads will be run on public cloud platforms (Amazon AWS, Microsoft Azure, Google Cloud Platform, IBM Cloud, and others) before the end of this year.
The benefits of the cloud infrastructure are clear form many businesses and they are here to stay. Businesses can now leverage efficient, affordable, scalable, and convenient cloud solutions that they might otherwise not have been able to get access to.
Yet, adopting cloud solutions does not necessarily mean your data is secure. On the contrary, your data can be exposed to several vulnerabilities and security risks even when on the cloud.
It is, therefore, important that companies strive to implement appropriate controls to ensure security, confidentiality, integrity, and data availability on the cloud.
Cloud Security Posture Management (CSPM) tools and processes come in to aid with best practices of cloud security, and set the stage for long-term business success. Your business data's safety and security are paramount to success.
A lack of appropriate security controls in your cloud infrastructure can lead to several hazards, including data breaches, compliance violations, identity theft, diminished customer trust, and potential revenue loss.
The Need for Cloud Security Is Real
The rapid pace of technology has increased access to cloud services. The more cloud services an organization uses, the higher the level of risk regarding understanding the security model and misconfiguring that service's resources.
While there are pronounced differences in the security approach between a public cloud environment and a traditional on-premise setting, there is a need for better cloud data protection in all. Cases like the one where a Walmart jewelry partner exposed the data of millions of customers emphasizes as much.
According to The Cloud Security Alliance (CSA), emerging and perpetual changes in the cloud in general make it arduous to keep track of whether or not your data is stored appropriately. However, Cloud Security Posture Management can provide an effective solution.
Cloud Security Posture Management Provides an Effective Solution
The answer to securing the distinct needs of cloud security can be found in a CSPM solution, which allows businesses to monitor unmanaged risks and fix some security issues automatically.
CSPM, a relatively new term in the world of cloud data security capabilities, refers to the process of implementing automated tools across numerous cloud technology models, like Infrastructure as a Service (IaaS), Software as a Service (SaaS), and Platform as a Service (PaaS).
CSPM helps to identify and resolve any misconfigurations within the cloud environment and provide integral stability to your cloud infrastructure's safety. With more businesses moving their data to the cloud, this is an essential task.
"As the cloud grows, the need to track and protect against misconfigurations grows in parallel," notes CSA. "CSPM allows for monitoring and can be done through a method of automation; queries are run periodically (frequency is dependent on the CSPM tool) and features can allow for automatic alerting to security admins who can appease the problem as soon as it arises."
Besides that, CSPM also helps to adhere to standard compliance requirements such as PCI, DSS, and HIPAA, to name a few or a custom framework of security guidelines. CSPM services provide a necessary and compelling functionality for managing settings and configuration of the Cloud management control panel.
CSPM Approach Could Be the Future of Cloud Security
The CSPM approach has evolved to cater to the growing need to keep up with the rapid pace of innovation of cloud technology. It incorporates the best-in-class automation tools to offer complete peace of mind when managing public cloud security.
As implied by its name, CSPM solutions need to be augmented with deeper defense and risk detection prowess to address the various cloud security tenets.
Key processes of a CSPM solution
The key processes of a CSPM solution that help to de-risk cloud security include:
Greater visibility and transparency of cloud infrastructure
Continuous cloud security risk assessment
Support for compliance standards and frameworks
Integrate security processes with DevOps
Risk identification and visualization
Automated remediation response to proactively manage risk
Ultimately, Cloud Security Posture Management is an essential toolkit for businesses and organizations of all sizes and domains to maintain a stable, secure cloud environment with minimal human intervention.
It's high time that organizations pay attention to cloud security and use CSPM tools as a checks and balances approach to overall security policy adherence.