Best Upfront Pay Writing Websites and Blogs 101

For many freelance writers finding paying writing work is the hardest part of their career. The websites on this list pay you to write and provide opportunities for finding steady freelance work. The websites pay upfront for articles written and accepted for publication. Apply to write for the sites to earn money writing online.
About.com, formally a New York Times Company now sold to IAC/InterActiveCorp, allows writers to work for the historic publishing company in a freelancer capacity. Apply to become a Topic Guide and writer for one of various niches and topics, such as Insurance, literature and  electronics. Base pay is $500+ monthly salary.

Demand Studios controls more than 8 high profile sites, including eHow and LivingStrong.com. Write how-to articles, topic view, features and more for $15 base and up to $50 per article. Payment is completed twice per week on Tuesdays & Fridays for articles accepted for publication.

BrightHub offers writers an opportunity to write about technology, health, education, business or science channels for 15$ (new writer) and $20.00 (senior writer) per article accepted for publication. (Update: Upfront pay and revenue share program was discontinued following the aftermath of the Google Panda algorithm).
A writing platform with wonderful staff and wide range of article assignments on general topics. The pay is $15 + per article accepted for publication. Payment is completed weekly every  Friday.
A Boston-based premium content provider that controls several high profile websites, including Gather News, InfoBoom and Impremedia. Apply to write for one or more of its leading brands for a typical pay of  $10 + and revenue share for accepted articles.

A great egg for new freelance writers due to the training offered. Write short articles usually less than 500 words on selected topics and get paid $10 to $14 per accepted article. Payment is made every week on  Friday via PayPal.
Knoji (re-branded from factoidz)
A well-to-do content company where you earn up to $30 in upfront bonuses plus revenue share for writing excellent product reviews. You also earn an upfront activity bonus plus revenue share for every article you publish. Payment is completed on the first of the month via PayPal.
A company seeking to compete with Demand Media Studios. You earn $8 + for every accepted article you write. Pay is completed weekly via PayPal.

A high profile company that pays $0.10 per word for every article accepted for publication. Article can reach up to 5,000 words, meaning you can get $500  for a 5,000 words article. Payment is sent via check in US dollars.
A parenting magazine that pays anywhere from $35 to $50 for a short article and up to $250 for a detailed article. Pay is by check when your article is accepted for publication.
Deliver high quality web content via this high profile content service platform and get paid top rates based on the nature and scope of the project, including standard blog posts, tweets and press releases. Payment is completed via PayPal every Friday.
Tech website seeking writers with tech-related knowledge to write e-mail newsletters. Pay is approximately $25 for 250-word articles, $40 for 400-word articles, $45 for 600-word articles and $50 for the maximum article word limit of 800. Pay is made via PayPal or check. Also, write short articles on computer and software for $25  to $50 paid via PayPal upon acceptance.
Writers Weekly is an online freelance writing publication that is distributed to paying subscribers. Write about freelance writing for  $40 to $60 an article. Payment is made once your submission is accepted.
Offer a variety of content writing services via this platform and get paid top rates for your work via PayPal. Content Customs is constantly looking for top quality US-based writers who are familiar with writing for the web.
Lancaster copywriting firm with hundreds of approved UK copywriters. Apply to provide outstanding copy to clients via the platform and earn value for money for meeting client demands. Payment is completed weekly through PayPal.
The WriterAccess connects thousands of US-based writers with publishers. Write content orders for  publishers and get paid for every word you write, depending on your writer status. Payment is completed monthly via PayPal.
Pitch to write for Ceramics.org, if you can write about things ceramics. Pay is $25 for every accepted short article, $350 for a 1,000 words bulletin, and up to $900 for a 5,000 words bulletin.
Technical writers are needed here for various projects that pay $15 and up. Pay is direct deposit twice every month.

Dropzone is a Skydiving blog visited by millions of people every monthly. Write about skydiving and be paid $50 for an accepted article and up to $100 for a featured article. Payment is via PayPal.
CopyPress has a great team of editors and consistent article assignments. Apply to write content based on pre-selected topics that are optimized to increase website traffic at CopyPress for a chance to make money writing online. Payment varies depending on assignment.
Essay Writers presents a great opportunity to earn some money writing excellent academic papers. Payment is $16 + for accepted work completed bi-weekly on the 1st and 15th of the month.

Make money writing articles for this media agency. Pay is $5-$20 per accepted page completed up on acceptance. Additionally, get great monthly bonuses for excellent work. Supported payment method is via Paypal, Payoneer, WebMoney, Western Union and direct deposit.

A professional media agency that pays good rates for high quality writing. Pick topics from the assignment desk, do a little research, write the article and get paid dollars quickly via PayPal.
A content company that seeks writing experts able to create high quality content on family related topics. Pay is between $20 and $25 for accepted work completed via PayPal.
Write web content based on pre-selected topics aimed at increasing client website traffic and earn1.50 cents per every word you write. Payment is made bi weekly for accepted work on  the 1st & 15th of every month.
A prolific content provider that seeks to establish a strong web presence. Write articles for anywhere between $3 and $5 an article. Payment for accepted work is completed weekly every Thursday.
Apply to become a writer for this mega media content provider for a chance to make between  $4  and $10 for producing quality content. Pay is made monthly for every accepted article.
Apply to provide content for this proficient company by emailing writer(at)magicyellow(dot)com. Pay is  $ 10 per 500 words paid every week on Wednesday or after 25 submissions. 
Write technical articles on topics such as CSS/HTML/JavaScript for mobile devices for this recognized brand. Pay is $10 base plus great page views bonuses paid monthly on the 15th.
If you can write stories based on plastic surgery trends, apply to write for Make Me Heal. Pay is between $10 and $50 paid monthly.
A content service site seeking writers to create web content for its clients. Pay is  $10 plus paid  bi-weekly on the 1st and 15th of the month.
Write general topics and news pieces for this online magazine for a base price of $10 paid Monthly.
TextBroker offers writers the opportunity pick and write topics generated to increase website traffic from its US-based site or UK-based site. Payment is from $0.015 to $0.026 per every word written, depending on your writer status that is counted by stars from 1 to 5 stars. Payment threshold is $10 paid via PayPal every week on Friday.
A content site you can earn fast money for writing quality articles. Pay is between $4 and $7 for accepted articles usually completed 8 hours after review.
Grab the opportunity to earn some money writing short articles for this fast growing, Ireland-based digital media company. Pay is 6 euros for writing articles of at least 250 words on a wide range of topics, such as sports, fashion and money. Payment is completed every Tuesday once your account balance reaches the payment threshold of 15 euros.
The Content Authority provides writers with content processing jobs that include writing and rewriting articles. Pay per articles is distinguished by a 4-tier writer rating system with the highest pay per article reaching 3 cents per every written word and 0.5 cent for every rewriting word. Payment for completed tasks is made every Monday via PayPal.
A recognized content site that provides writers with the opportunity to earn money online writing about general and trendy topics. Pay is up to $5 per accepted article.
Write web content about local events and locations for Merchant Circle and get paid $4 for every accepted article. Pay is completed every Friday.
Write web content aimed at exceeding client standards and receive up to $16 for your work. Payment for accepted work is completed every Friday.


Write blog posts for one of the leading blog networks and receive between $20 and $50 for accepted work.
Freelance Switch needs writers for various subjects. Pay is $50 for accepted work paid monthly.
If you can write on topics such as pregnancy, natural childbirth, midwifery, home birth, natural baby care, breastfeeding and other family subjects, then MommyThink presents a good opportunity for you to make money writing online. Typical 750 to 2,500-word articles with 30 days exclusive electronic usage rights pay $25 and similar article with 90 days exclusive electronic usage rights pay $50. You can also get special writing orders that pay to 10 cents per every word written.
Families is regularly looking for US, Canadian, Australian or UK bloggers and content writers to create articles at least 300 words in length. Pay is up to $5.50 per blog entry.
SEO company notorious for not having regular assignments. Pay is anywhere from $4 to $8 per article when articles are available. Payment is completed every Saturday via PayPal.
Purecontent Media Limited is a leading supplier of web content, written articles, news feeds, video content, translation and content based links. Apply to write for pay on this web content service company.
If you can write about landscaping, gardening, photography, teaching and writing, then LandscapingIdeasOnline is a another place you can earn money writing. Write articles of between 600 and 1,500 words on said topics for pay.
If you have some medical knowledge, become a medical expert and get paid varied rates to write medical articles and reviews at OrganizedWisdom.
Become a blogger at HacksPc and earn money for writing technology articles. Pay per post is $5 paid via PayPal.


If you have a tip that is insightful, helpful, and original, DayTipper will publish it and pay you $3 per accepted post.

EditFast is a professional content writing company that is regularly looking for talented writers to complete client copywriting orders. Clients pay EditFast for accepted work and EditFast pays you. EditFast keeps 40% of the money paid by clients and writers keep the rest of the order price. Payment is completed through PayPal.


Write reviews about websites, companies, products and services for InBlogAds and get paid for it once the review is approved.

Destination 360 is a growing online Travel Guide that covers destinations throughout the world. Detail-oriented, super-accurate, geographically savvy travel writers are needed here to work as independent contractors and produce quality content in short timeframes. Payment structure is not disclosed.

Writing Job Online is a new freelance writing jobs site. Apply and pass an English grammar test (25 questions in 25 minutes) to get hired and take regular freelance writing assignments of more than 20 orders daily that pay up to $16 per page. Payment is timely and made using different payment systems.

Apply to become a contributing author for this blog network that specializes in news and business information if you can contribute an average of one post per day and are savvy at blogging and building an online readership. Compensation consists of a base pay ranging anywhere from $100 - $800 per month and attractive traffic commissions.

Instructional writers are wanted to write high quality instructional material for UniversalClass.com™ courses. Pay ranges from .04 / word (4 cents per word) to .07 / word (7 cents per word) . Send your updated resume, a writing sample and topics you're interested in writing about to: jobs(at)universalclass(dot)com.

Black Hair Media celebrates Black hair.  If you can write unique, original and interesting articles on Hair and Beauty that would be of interest to Women of Color, send your query to The BHM Editorial Staff at info(at)BlackHairMedia(dot)com. Pay for accepted articles is $25- $35 and there is no limit to the number of articles you can submit.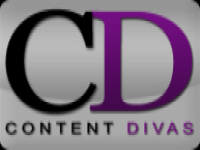 Content Diver is a content company providing a range of website content services, including website articles, press releases and e-books writing services. Contact the Content Diver editorial via the website's contact form to apply for a writing position. Payment for standard articles is $18 + paid biweekly.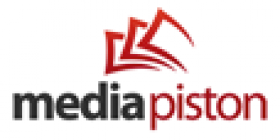 Media Piston is a newish freelance content site comparable to places like Textbroker. Apply to write on subjects that interest you and earn good money online. Pay for accepted articles varies and is completed via PayPal on the Friday of every week.
Note: This resource will be updated from time to time. You might want to revisit it regularly.
Key: * program closed.
---