Fluttering Elegance: Essential Eyelash Extension Aftercare Tips & Tricks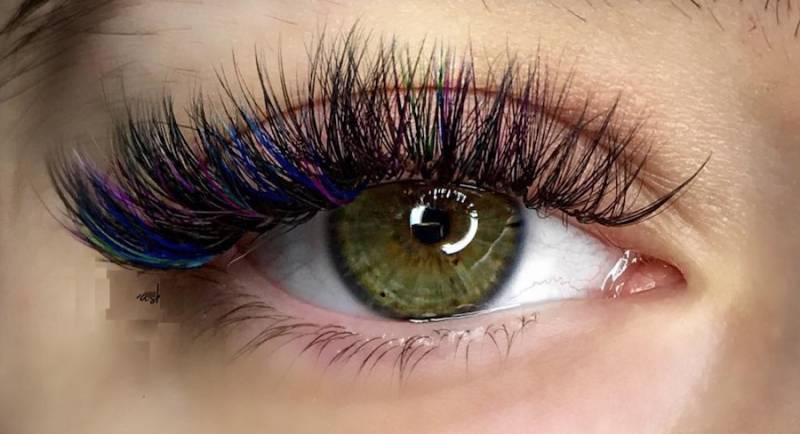 Colored Eye Lash Extensions close up. Photo: Wikimedia.
Eyelash extensions will not last if not properly taken care of. And for lash technicians, when their clients maintain lovely thick eyelashes, their reputation improves. That's why many professional lash techs emphasize the importance of a proper eyelash extension aftercare routine.
Eyelash extension aftercare routine doesn't only help maintain good-looking lashes for the client, but also prevents premature shedding. In addition, the clients will save money on frequent refills. As such, having a good eyelash extension aftercare routine is a win-win situation for both the client and the lash technician.
In guide, we will unravel the secrets to maintaining your eyelash extensions like a pro. From simple daily habits to specialized products, we'll cover everything you need to know to ensure your lashes remain fluttery and fabulous.
So, let's dive into the world of eyelash extension aftercare and discover the key to sustaining that enchanting gaze you adore. Get ready to embrace elegance with every blink!
Secrets to Maintaining Your Eyelash Extensions Like a Pro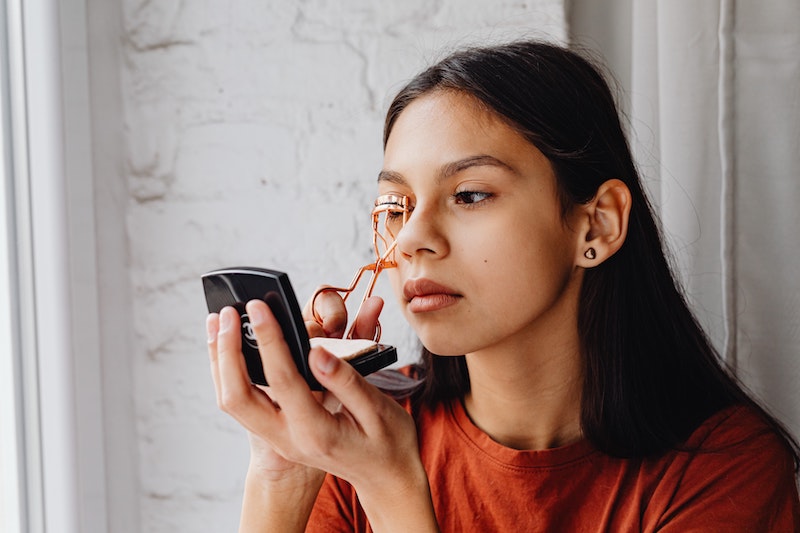 Here are eight key tips, tricks, and best practices to extend the lifespan of eyelash extensions:
1. Avoid Steam, Moisture, & Water Exposure For 24 Hours After Application
The first thing you must know after your eyelash extension application is to avoid getting your eyelashes wet, moist, or steamed.
The adhesive used by technicians needs about 6 to 24 hours to properly cure, depending on what the lash tech used. If directly exposed to moisture, the curing process will be disturbed and will not properly harden. This can lead to premature shedding.
If you need to shower, turn your back from the shower head and avoid facing the water. After the 24-hour mark, you can go back to your daily shower routine.
2. Sleep On Your Back
Your sleeping position matters. Don't sleep on your stomach. When you're sleeping face down, the pressure will make your eyelash extensions fall out or turn them out of shape. Both circumstances are not ideal and will require another visit to your lash tech.
Try sleeping on your back. But if you're used to sleeping on your sides, ensure your head is at the end of the pillow or your eyelashes are not touching the pillow. This prevents putting pressure on your lash extensions.
3. Wash Eyelashes Daily
Contrary to common knowledge, you must always wash and clean your lash extensions. Use the right lash extension cleansers. Look for eyelash extension products that are formulated especially for the lash extension aftercare routine.
Don't rub when you're bathing your lashes. Use mascara wands to brush your extensions. Make sure no debris or dirt is stuck in between the extensions. This prevents excess oil and debris from damaging the adhesive used on your lash extensions.
Also, regular eyelash extension washing prevents lash mites and allergic reactions from happening.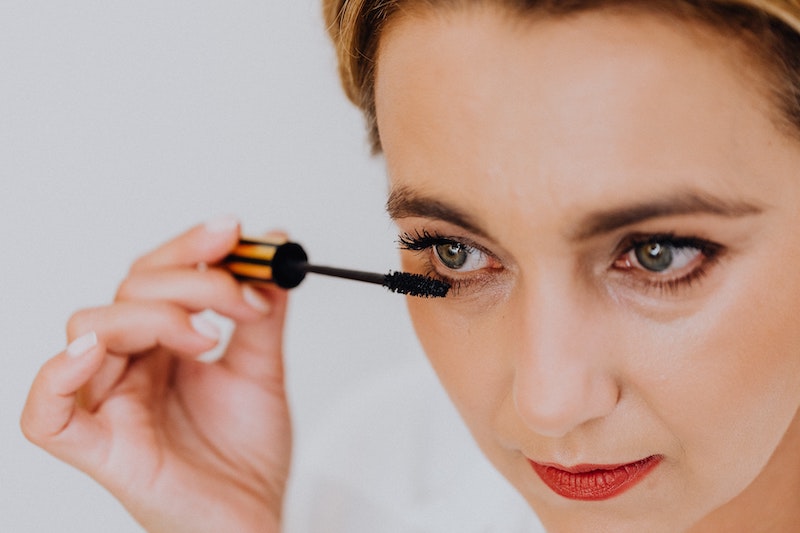 4. Avoid Oil-Based Products
Never use any oil-based products and makeup on or around your eyelash extensions. This includes moisturizers, cleansers, foundation, lotions, makeup removers, eye makeup, and more.
Check the products you typically use on your face. If they contain oil, don't use them, even if they'll not touch your lashes or are used in the eyes.
The oil is absorbed and spread on your skin and will reach the eyelash follicles. It will weaken the bond of the adhesive leading to premature shedding.
Also, avoid using mascara, especially waterproof ones. If your lash extensions are properly applied and maintained, there's really no need to apply mascara every day.
4. Don't Touch or Rub Lashes
Avoid touching or rubbing your eyes. Frequent touching or rubbing will pull or damage the eyelash extensions leading to early shedding.
If your eyes are itchy, use your fingertips to carefully and gently rub your eyes while they are closed. Avoid pulling the lashes. This prevents any stress from being applied to the eyelash extensions.
5. Comb Regularly
After washing and cleansing your lashes, it's important to comb them. This ensures no debris, dirt, or makeup is stuck in between the lash extensions which can damage the adhesive used by the lash tech. Regular brushing also ensures your lashes are properly aligned and look beautiful.
Look for lash wands specifically designed for eyelash extensions. Brush the extensions carefully and gently. Don't put too much force while brushing to prevent pulling the lashes off.
6. Avoid Extreme Heat
Eyelash extensions are made from various materials like mink, silk, natural, and synthetic. When exposed to extreme heat like candles, ovens, pans, or cigarettes, they will melt, sear, or shrivel down. It is not a good look! If this happens to you, go to your lash tech and have them removed and/or replaced, at once. Nobody likes to go out and go to work with seared lashes.
Avoid exposing your eyes to extreme heat. If you're using your oven, don't put your head in, or better yet, ask someone to put and remove the food inside to avoid searing your lashes. And if you're smoking, don't put the cigarette near your eyes.
7. Schedule Touch-Ups Every 3-4 Weeks
Your lashes go through a regular eyelash growth cycle. This means it's normal to see a few lashes falling off, including your extensions.
To avoid having to remove and replace the whole eyelash extensions, schedule a touch-up or fill-in appointment with your lash technician.
Depending on your technician and aftercare routine, you might need fill-in sessions every 3 to 4 weeks.
In Conclusion
Whether you desire a subtle boost or a dramatic flair to elevate your look, eyelash extensions can be filled to your exact preferences. You just need to find an expert team of lash technicians to fill your lashes and then follow the tips and best practices in eyelash extension aftercare above.
If you are in northern Virginia, USA, for example, you can indulge in the enchanting world of eyelash extensions at Honey Skincare Studio, a premier med spa in Arlington, VA. Premier lash technicians like the ones you will find at Honey Skincare Studio have the expertise to deliver the perfect eyelash extensions tailored to your preferences.
Don't miss this opportunity to elevate your look to new heights by booking an appointment to refill lashes. Then, follow our expert tips and tricks to extend the lifespan of eyelash extensions.