Guide for Buying Vintage and Antique Items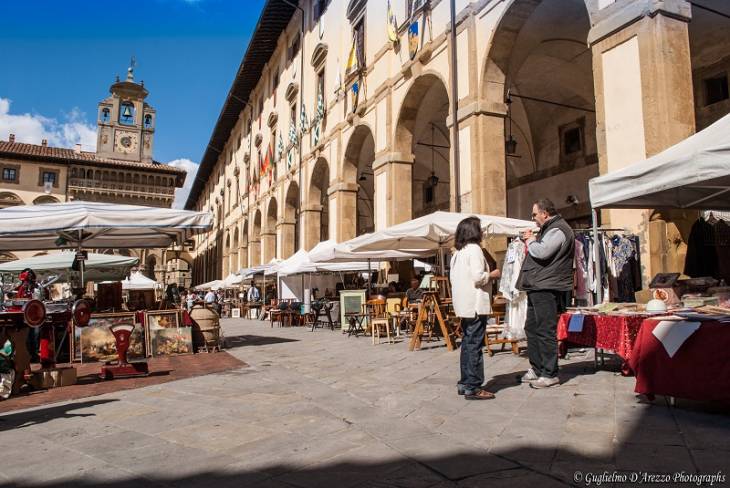 Antique fairs and flea market.
Shopping for vintage and antique items is a really exciting hobby and one which more and more people are using as a way to make a little extra money.
If the thought of stock trading makes you nervous or property investment seems a little too serious, then buying and trading vintage and antique items is an equally rewarding activity that can even be done on a budget.
Shopping for vintage and antique pieces, whether it be furniture or jewelry, is a great way to add some character and luxury to your home and wardrobe, and you're sure to get the most for your money, no matter if you're looking for modern designs or classic and luxury pieces.
Besides, buying vintage is easier now than ever thanks to the rise of online second hand and vintage marketplaces, which means that your chances of finding truly valuable, one-of-a-kind pieces and statement is much higher.
Best Tips for Buying Antique and Vintage Items
When it comes to buying and shopping for antiques and vintage items, it's important to mention that the best buying techniques and things to look out for are different depending on the product.
With that in mind, here is a brief guide and top tips for buying vintage and antique items:
Vintage and Antique Furniture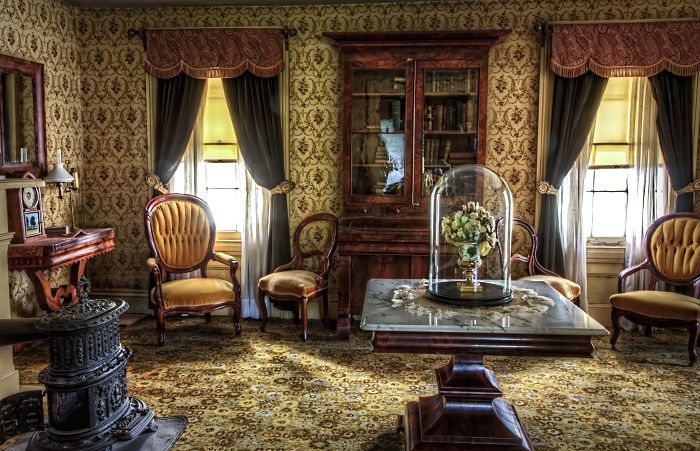 Room furnished with antique furniture. Photo: Pixabay.
The world of vintage and antique furniture can be overwhelming when you are new to it, but thankfully, furniture is something that is in abundance depending on where you look. This means that you can quickly find a piece that is perfect for your home or for your selling portfolio.
However, it helps to know a bit more about the period in which you are interested in, as furniture pieces can differ quite a lot depending on the time from which it originated. Whether you're into French furniture from the 20th Century or retro 60s colors, you need to be able to differentiate between the different styles and time periods of furniture crafted during that time so that you aren't left disappointed or out of pocket with your choice of furniture.
A big trend with vintage furniture is upcycling, which provides furniture with a brand-new lease of life. By simply applying a new coat of paint, updating the handles or changing its use, upcycling is a budget-friendly hobby to take up and the end result can mean that you are left with a refreshed new piece of furniture for you to use.
Vintage and Second-Hand Clothes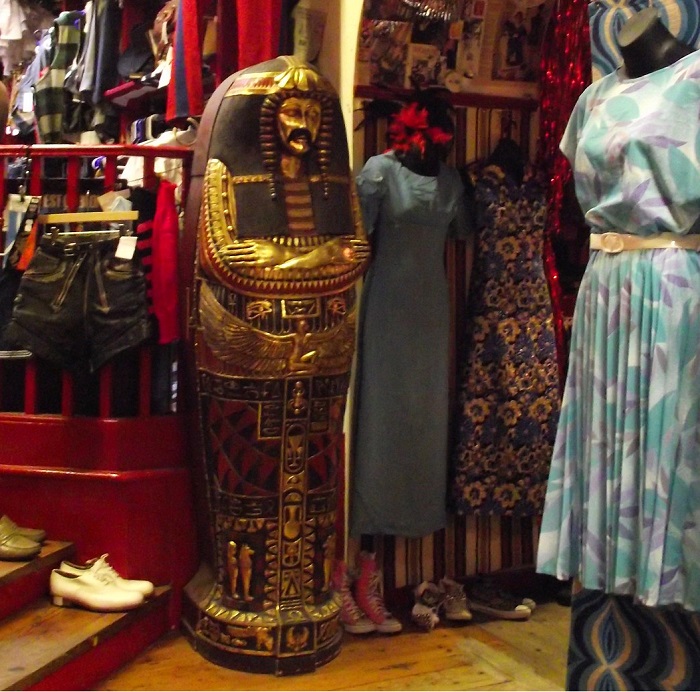 Interior of a second hand & vintage clothes shop. Photo: Byronv2/Flickr
Vintage clothing has had a huge resurgence in recent years, but buying the right pieces can be a bit of a minefield if you aren't sure exactly what to look for.
Just like buying vintage and antique furniture, there are plenty of things that you should consider when buying vintage and second-hand clothing. Remember, not all vintage clothes shops are the same and some will be more expensive than others, which is largely dependent on the location.
For example, a vintage store in London will be far more expensive than one in a small town. This is something to take into account when browsing for vintage clothing, as is the quality of the clothes.
When it comes to vintage clothing quality, be sure to look out for marks, stains and holes in the clothing, as it is very unlikely that you will be able to get stains and marks out properly.
Moreover, take into account that vintage and second-hand clothing is likely to be old, so will likely be more delicate. That means that whilst loose hems and buttons are a quick fix job, this could indicate further issues with the garment.
Also, consider picking up pieces of vintage clothing that are in trend, or are timeless, so that you are not left spending money on something which may go out of fashion soon after.
If buying vintage or second-hand shoes, check the soles of the shoe to make sure they are not too worn or tatty. Often, vintage shoes and heels are more comfortable than modern-day shoes as they were often created to last and to fit wider, but this can mean they are also well-worn.
Try and avoid buying vintage shoes or heels that look as though they need a new sole or re-heeling, as this can indicate long-lasting damage or wear.
Antique and Vintage Jewelry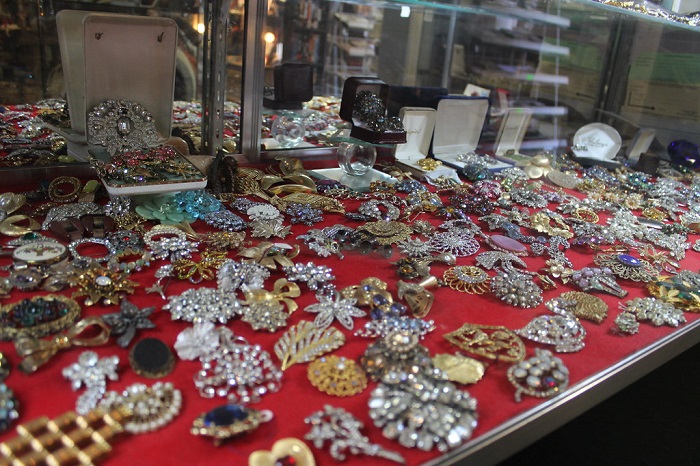 Antique and vintage costume jewelry on display at Greenwood Flea Market, located at 9249 Jefferson Paige Rd, Greenwood, LA.: Photo: Shreveport Bossier/Flickr
Antique and vintage jewelry collection is a hugely popular interest for a number of people and is something which can not only require a large investment, but can also return one too.
When it comes to buying vintage and antique jewelry, it is a very fine art scrutinizing jewelry pieces and knowing what to look for. Often, the jewelry can be very old and delicate, so it is important to examine and handle the jewelry very carefully, from all angles and not just from the front.
A lot of damage can be hidden on the back of jewelry or around closings and clasps. You should also look for chips and cracks in the enamel and gemstones, especially if you feel as though the jewelry may be difficult or particularly costly to repair.
Also, try the jewelry on and see if it fits right and is comfortable. If antique or vintage jewelry is old, then it should look relatively old but obviously without any signs of damage.
If a jewelry piece is particularly expensive, then you should always get it verified or checked by a dealer to ensure that the piece is legitimate and that you are not overpaying.
Good luck.