Employee Relocation: How to Make a Smooth Job Move to a New City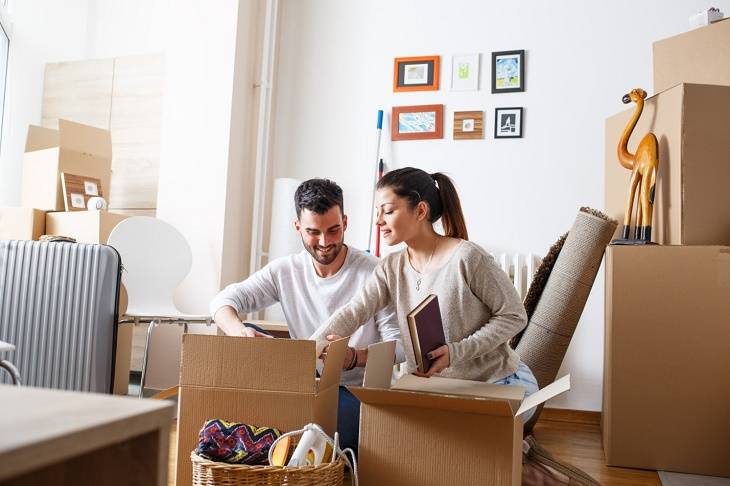 The rise of career search sites has led to many advantages. One of these is a company's ability to spread their net over a much larger geographic area in search of qualified candidates to fill needed positions within the company.
This also allows job searchers a much wider range of career opportunities to apply for. One issue this presents, however, is that a qualified candidate may get an offer by a company located in a different part of the country. 
When a candidate accepts such an offer, how can they make a smooth process out of this major career and life change for both them and their families?
There are many factors to weigh before and during the relocation process.
Smooth Job Relocation Process Starts Before the Move
As you might imagine, the different considerations for employee relocation should be made even before the relocation process begins. In fact, these factors are ones that should be given thought even before accepting a new position requiring relocation.
What you find out when weighing the different factors for a relocation could very well make or break your commitment to the decision to actually relocate or not. 
Here are some tips to consider when weighing these different factors so as to give you the best shot at making a success out of your new life. 
1. Find Out If Your Company Offers Relocation Assistance
Many companies are well prepared to relocate an employee to a new location if the employee is considered a great fit for an open position. Different companies go about this in different ways. 
Some may commit a stipend to the employee for a certain amount of time. This helps to care for the employee's moving expenses and perhaps a few months of rent to give them time to find a new, more permanent home. 
Other companies may actually provide a relocation service to take many of the stresses of relocation off your shoulders. 
Some of the solutions many relocation assistance services offer are:
Help to find a new house
Help to sell your current home
Getting professional movers for your belongings, including vehicles
Finding employment opportunities for your spouse
If your company uses a third-party relocation service, make sure to read up on them to learn more about the full range of services you could take advantage of. 
2. Even If Your Company Doesn't Offer Relocation Assistance, You Can Still Get It
What if your company doesn't have any typical provision to help you with the tasks and financial expenses of relocation?
Remember, if you're being asked to relocate, it likely means that you're needed. Often this occurs when no local talent makes enough of an impact to be considered for the new position you'll be filling.
This means you very well may have some negotiating power on your side. Don't be afraid to ask for relocation assistance, or at least compensation to defray the expense of it. 
How do you go about doing this?
Before negotiating with your company some preparation is in order. Take the time to research the expenses associated with relocating. Find out how much it would cost for the following:
Professional movers
Truck rentals and transportation costs (fuel, tolls, etc.)
Real estate agent fees
Temporary housing rental
Storage for your belongings while renting
Once you've detailed these expenses, you can present your employer with this estimate. This will lend more power to your negotiation, especially if the expenses associated with the relocation process never really crossed your employer's mind.
During the Relocation Process
Once the commitment to relocate is made, that's when the real work begins.
Whether or not you and your family's relocation ends up being a smooth process will largely depend on how you handle it each step of the way.
3. Keep Your Personal and Work-Related To-Dos Organized But Separate
When relocating for the purpose of taking a new position, your mind is likely going to be filled to the brim. Thoughts such as the impact you'll make on your new colleagues and supervisors are natural. Even smaller things like the best way to commute to your new place of work or where you'll get lunch at your new job weigh on your mind.
Now combine these anxieties with the personal thoughts that will try to flood your brain at the same time.
Where will the kids go to school? Will they like their new school and be able to find friends there? Will my spouse and I be able to lead socially healthy lives in this new location too?
All of these factors are necessary ones to weigh. Yet, giving them all attention at the same time is a surefire way to get completely overwhelmed by the process.
For this reason, make sure to keep a detailed to-do list, but keep separate ones for your personal tasks and the things you'll have to figure out for your new position.
Once you've done this, give attention to just one list at a time. When you're accomplishing personal projects, give those your focus. When addressing the work-related ones, worry only about those.
Doing this will not only make for a smoother process but will keep you from getting burned out during it. 
Start Your Big Life Change Right
Considering the physical and emotional aspects of moving can be big anxieties in of themselves, it is especially important to do all you can to make a success out of your relocation.
Such a move often entails leaving valued possessions behind. If not this, then almost always it entails leaving even more valuable friends and family behind.
Following the above tips will help you ensure a smooth process of your work-related relocation. This will help you to get your major life change off to the right start so you can worry less about what's behind and focus on what's ahead. 
Check out our article on how to build a successful career out of your new job for further tips on how to make a greater success out of your new position.