7 Fundamental SEO Tips Online Shops Can Implement Directly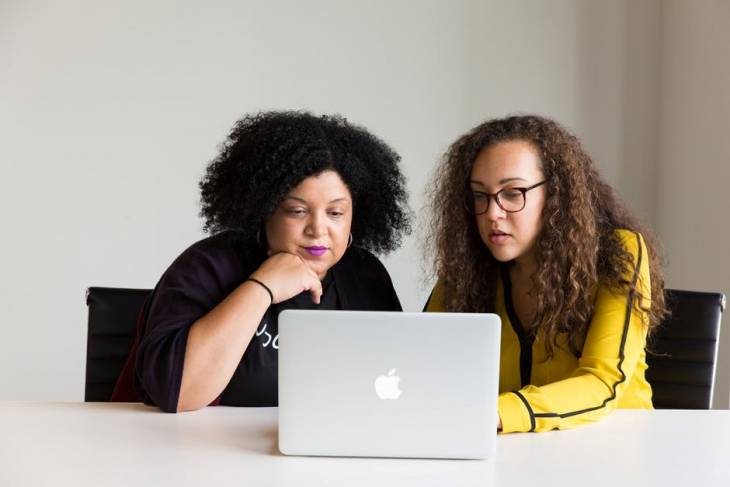 Search engine optimization (SEO) is still one of the most important ways to reach more people online. This is especially true for business owners and entrepreneurs with online stores and websites.
However, since there is a lot to consider when implementing SEO, many online entrepreneurs and business owners do not know where to start with SEO.
We have summarized seven of the top tips that can be implemented directly to improve SEO.
Essential SEO Tips for Better Search Engine Ranking
Here're are fundamental SEO tips and strategies to increase your reach and visibility online.
1. Internal linking
Internal linking is adding hyperlink(s) from one page on a domain to a different page on the same domain, such as an image or document on the same website. It is an important factor for an online shop's SEO as it establishes a connection and ensures that all pages that you want indexed are accessible to search engines like Google and Bing.
Besides that, when linking to other pages on your own site, two further aspects with regard to internal linking are important: Link weight and click depth.
a. Link weight
Link Weight is essentially how much value is given to a link based on certain factors such as Proximity, Relevancy, Anchor Text, and much more
Without optimization of the internal linking, the link weight is distributed according to the "watering can principle" on the individual pages. On the basis of a fictional decoration online shop, this can be explained well in the following way
The online shop has two large areas: napkins and candles. According to the principle, both categories receive equal link weight, even though napkins account for 95% and candles 5% of sales. After the top category, "napkins" follow the important brand and product categories. Finally, the products follow. That's a simple example of how link weight can spread.
The problem with this is:
Important and unimportant brand pages receive the same link weight.
Important and unimportant series pages receive the same link weight.
Important and unimportant product pages receive the same link weight.
This could be solved, for example, with cross-links within the categories and links to the ten most popular products from the home page to increase their link weight.
So, get the important pages more link weight. In doing so, another problem of click depth is at least partially solved:
b. Click depth
The click depth refers to the number of clicks it takes to reach a page from the home page, and it does affect SEO performance.
According to Google's Webmaster Trends Analyst John Mueller, when it comes to search rankings, the number of clicks it takes to get to a specific page from the home page carries more weight than the page's URL structure. Page depth impacts Google's crawl.
You can analyze your pages click depth e with the Screaming Frog SEO Spider tool, reviewed from the overview "Site Structure."
There are different opinions on how deep the click depth should be. We recommend a maximum limit of five to seven clicks to reach the landing page. This way you avoid cases where search engines have a hard time crawling and thus indexing the pages, even though pages are accessible.
2. 301 redirect
A 301 redirect is a HTTP status code that informs search engines and browsers of the permanent moving of a web page from one location to another.
With a 301 redirect, you can easily increase the number of backlinks pointing to your website, and thus improve site ranking in organic search results. But it has to be done right.
Identify old, outdated pages to be 301 redirected to a new, better optimized page. With a 301 redirect, users and search engines will be sent to the correct URL. This way search engines will start passing of page rank from a 301 redirected page to another page, increasing that page's ranking.
You can crawl your entire site with a tool like Moz, DeepCrawl or Screaming Frog to identify links that should be 301 redirected as a better way to swap old links directly through to the new in your internal linking.
Best part is that a 301 redirect allows for the server to save one processing step, giving search engine crawlers a single "click" move in terms of click depth.
3. Broken links
Broken (or dead) links are particularly unpleasant for users if they are not forwarded after clicking on the link and users get a 404-page shown. This is frustrating and can lead to increased bounce rates and less time spent in residence, which impacts your website's SEO negatively.
Moreover, broken links (links that no longer work) can also have a negative effect on search engine crawlers' ability to crawl your pages. In addition to possibly missing links to new pages, many "dead ends" can lead to a waste of the crawl budget, leading to it avoiding crawling your pages for indexing in search engine results pages (SERPs).
Check your internal links for any that lead to redirects or errors using any of the many broken links checkers available online.  With a broken links checker, you can accurately understand which links are brocken and on which pages these links can be found. Go in and correct all broken links to improve SEO.
4. Orphan URLs
An orphaned URL is a link (or sub-page) that cannot be found by internal linking, since it is not linked at all. Check that all relevant pages on your site are linked internally.
Orphan URLs (or even orphaned pages) arise, for example, when relaunching a page or creating new content. Although the pages can be retrieved by direct entry of the respective URL via the browser, they might not be found by search engine bots if internal linking is missing on your site or there is incorrect linking.
Orphan URLs can be identified by several methods. Basically, a list of all URLs of a domain is needed, which you can compared to a list of crawled and indexed URLs. You can achieve this using an SEO tool like Screaming Frog.
If a sitemap is added to the crawl, it can be read after the analysis via the Sitemaps tab to see which URLs are in the sitemap but not internally linked.
5. Category names
For online shops and ecommerce websites, checking the category names should be part of your on-page optimization. It is an optimization option that is easy to implement, but can have an outsize impact.
Categories or headings are very well suited to cover generic search terms. For that they should also comply with this. So, it makes sense to research which keywords are best for each category.
A typical example for this is the ceramic manufacturer Kaldewei. They have a category named "washbasin."  There is another category "baths," and so on that consumers are much more likely to browse and therefore more sought.
You can find out the appropriate keywords for your categories using the free keyword planner from Google. This shows you the average search volume of a keyword per month, so you can use the most appropriate for you.
You can use keywords in the anchor text of your categories, as well as in the page title and H1 on the landing page. However, if the keywords and categories are not relevant, Google will most likely not show this page in search results.
6. Page Title, Meta Description, H1
The website and page title, meta description and H1 should be optimized for your chosen keywords. These optimizations of metadata are the absolute foundations of search engine optimization.
But as basic as this tip is, there are still many online shops and websites that ignore it and give away their potential to rank higher.
The following rules apply to page optimizations:
i.) Page Title: Page titles should be approx. 50-60 characters long and contain generic search terms. In addition, they should be unique and should always be appended to a suffix.
ii.) Meta Description: Meta Descriptions should be present for each page, and have max 155–160 characters. URLs can ideally be up to 75 characters.
iii.) Main headlines (H1): H1 should be present on all pages and matched to generic search terms.
Again, a SEO tools such as Screaming Frog and Moz can help you check your website and online shop for these elements. With these tools, it's easy to find out if the respective meta-data have been added and if they meet the criteria. If they do not, be sure to go in and correct them. 
On the one hand, researched keywords as well as important sales arguments should be used page titles and meta tags. Since it can be a challenge for large websites in particular to implement this for every URL, you can work with templates.
Templates are created once and then automatically added to a category name. This is important to save time and avoid unsightly mistakes when dealing with stencils. From the naming of a category as "women", it can be quickly "buy cheap women!" through a template.
7. Optimized SERP snippet
Once you have optimized your website for links, meta tags, and keywords, Google will show both your website's title and meta-description within the search results. You can use a SERP Snippet-Generator to bring all these things together and see how they will actually appear together in search. This can help with your CTR optimization of search result for your website.
Incidentally, there are many tools you can use to replicate the appearance of a snippet in Google SERPs, which allows SEOs to further optimize a page title and description for maximum click-through rate. One such tool is Sistrix's. Others accurate SERP snippet generators and SERP simulator optimization tools you can check out include  SERPsim and SEOmofo.
Conclusion
Although the SEO tips mentioned above can be a bit time consuming, in most cases they are easily to implement and have a big impact on your search ranking. And best of all, they can be implemented as well as reviewed without much prior knowledge or the help of a pro SEO.