5 Ways to Make Writing a Lot More Fun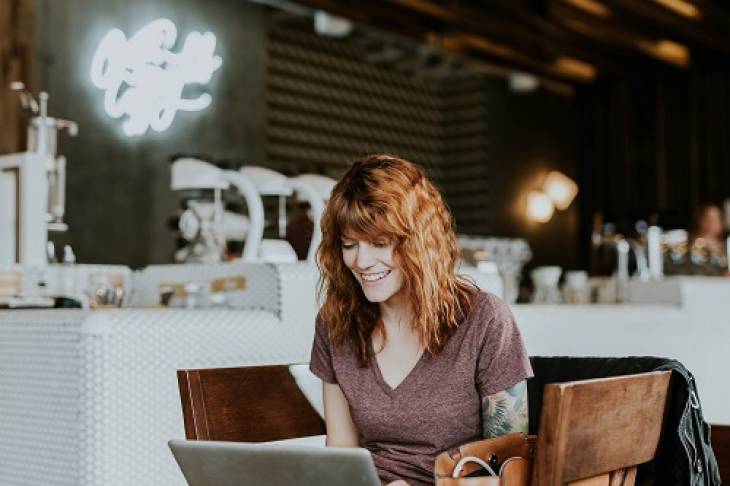 Being a writer can be difficult. The process of putting your idea on a piece of paper can be very challenging. You think about the best way to introduce your idea and to make it as vivid as possible. And you can't keep your mind off your deadlines, either. You often feel extremely tired and tense.
Even so, you keep on doing this job because you love it and feel utter joy when doing it. But, you might wonder: "What's the best way I can ease some of the pain of writing, improve my technique and enjoy writing the way I did when I started doing it?"
Well, some of the best ways to do that is to relax your mind, create a mental image of a game and gamify writing. This way, you can be fully engaged on the task at hand and enjoy it a lot more.
Here are five methods how you can achieve that.
Games That'll Bring Back the Fun in Writing
1. The "Don't Look Back" Game
Everyone tends to take a sneak peek at what they've achieved so far. You start looking through your last paragraph and try to fix it the best way possible. This can be a very distracting habit. Before you realize it, you are correcting your last paragraph and the ideas that you've had are long gone.
The best thing to do in this case is to never look back at what you've been writing. That's right, don't look back until you've finished putting all that you had in mind on paper. When using Microsoft Word or another similar software, that can be quite difficult. Fortunately, there are programs like Ilys that will clean up your desktop and remove all the unnecessary buttons.
Once you open this software, you'll be able to see only the last word you wrote and you won't be able to edit your work until you are done. This can be difficult at first, but you'll get used to writing like this with time. Once you do that, you'll be more focused and see an increase in your work output.
2. The "Wipe Out the Monsters" Game
Habitica is a fun little app that will help you create strong and constructive habits. The free productivity app treats your real life like a game. You will need to set yourself clearly defined objectives like 'create a 20-page chapter.' Habitica will then create a game using that objective and you'll need to wipe out the monsters in order to get to the next level. Another cool thing about this game is the social networking aspect that creates competitiveness throughout the entire process.
One user, Aaron Baldwin, told us about his experience with Habitica:
"This game will help you create productive habits and you won't even realize you improve day by day. I was skeptical when I started using it, but right now I'm very happy with the choice I've made. "
3. The "Reach Your Goal or Lose Everything" Game
Pressure can be constructive. Some people work best under pressure. Here's what you can do to add a bit of pressure to your writing process: Set yourself a target and impose on yourself a sanction if you don't reach it. For example, you can set yourself a target of 650 words in 3 hours. If you don't reach that word count, delete everything you've written. The only problem here is… you probably won't be able to bring yourself to do that because you know how much you've been working for those words.
So, instead, try the Write Or Die tool. This tool will start deleting your content if you don't reach the objective you've imposed yourself, making the game real. You either get down to writing, or there will be consequences for dawdling whilst writing! It's a great way to eliminate procrastination.
4. The "You Lose, You Pay" Game
Money can be a very strong incentive and motivator. Offering monetary guarantees for your work can increase your work output and improve the quality drastically. Beeminder is the type of tool that does that for you. If you aren't able to meet your goals, you'll pledge a small amount of money. The next time you go off track you'll pay with real money for your mistake.
5. The "Outside the Box" Challenge
From time to time you need to think outside the box and write about different subjects. This will boost your creativity. You can opt for Reddit Writing Prompts. Here you can find a prompt that you like best and start writing a one of a kind composition. By doing this you will detach yourself from your day-to-day writing topics and you will be more productive. And who knows, maybe one of these compositions can become your future bestseller.
Let's Start Playing
As already mentioned, writing can get boring even if you love it, and you may get stressed out sometimes. You need to find new, creative ways to push your boundaries and evolve as a writer. Playing these games can help you do that in a fun and constructive way. Choose one or more of the games you like best in this list and start improving your writing today.
See Also: How Writing Can Help You Avoid Stress and Enjoy a Healthier Life.