Aditya Bikkani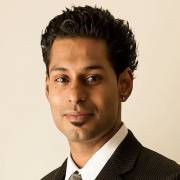 Aditya Bikkani is the COO of AELData, a growing technology company in the Digital Publishing and Education sectors. He is also an entrepreneur and founder of an accessibility tool called LERA.
A W3C COGA (Cognitive and Learning Disabilities Accessibility) Community Member, Aditya contributes to researching methodologies to improve web accessibility and usability for people with cognitive and learning disabilities.
Aditya's passion lies with Accessibility and Education, trying to remove barriers to learning.