Design Memorable Business Signs that Grab Attention & Increase Sales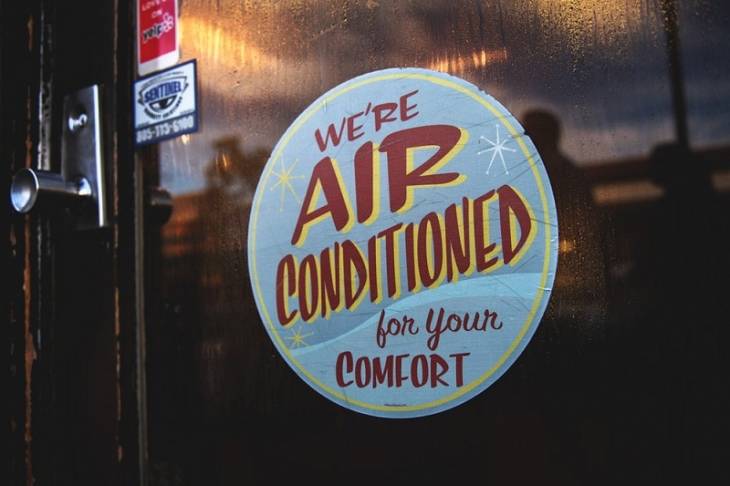 The average consumer is spending more money than ever at local businesses. As a matter of fact, as of 2017, people were spending more than $60,000 per year.
Given all of that opportunity, how can businesses predictably cash in on those spend-happy consumers in today's up-economy?
The simplest answer to that question is by exercising effective marketing tactics. Among the most effective marketing tactics for street side stores that you can leverage is signs, signage and graphics.
Signs and signage hanging inside or outside your corporate office or street side retail store have been a common fixture in the marketing world for years – and for good reasons, too. They can communicate a wide variety of information to consumers that can make them feel more inclined to buy.
A survey of American consumers by FedEx Office found a strong connection between standout signs and sales. Almost eight in 10 (76%) of US consumers enter a store they have never visited before based on its signs. Attracted by good signs, nearly seven in 10 (68%) of these consumers actually purchase a product or service thanks to a sign that caught their eye.
Standout signs contribute to increased sales.
If you have physical offices for your digital business, or are promoting an internet business offline, signs and signage can play a pivotal role in attracting attention and driving customers to your business.
Top Tips to Design Standout Signs that Attract Customers
To help you get the most out of this simple and effective marketing strategy, below are top tips and ideas to design attention-grabbing signs that showcase your brand personality and encourage customers to engage with and purchase from your business.
1. Know What's Most Important
A pitfall that many people fall into when they're trying to design a sign is information overload. Don't be one of those people.
Putting too much information on a sign overwhelms readers and causes them to stop reading prior to retaining any of your message.
To make sure that consumers are understanding what it is that they need to know, ask yourself, "If readers take one thing away from this sign, what do I want it to be?"
Once you know what that main message is, do everything you can to make it stand out.
2. Keep Messages Simple When Possible
When you're trying to create menu signs for your business, you're going to have to have a lot of information on your signage. If you're just trying to create a window display informing people of a sale though, your message can be a lot more simplistic.
Bottom line - Less is more when you're going to design a sign. Always keep messages simple if you can and you're going to enjoy much higher conversion rates.
3. Lean on Meaningful and Eye-Catching Colors
Colors can communicate a lot faster than words.
White means pure. Green means growth. Purple means regal.
When designing a sign, not only do you want to use colors that communicate meaning that correlates with your band/product but you also want to select colors that pop off of their background so that people take notice of your cost-effective marketing efforts.
Color is often ignored yet so important, so please, take a moment and put thought into your color use.
4. Contrast is Worth Thinking About
Light blue text on a white background is not legible. White text on a black background is.
Your sign's first, second and third goals are to make sure that people can read them.
Don't ever sacrifice readability for creativity.
5. Print High Quality Signs that Represent Your Brand
Once you've got your design finalized, make sure that your signage is professionally printed. Look out for reputable printers online with affordable prices and great turnaround time. Print something that truly represents your brand and speaks to your audience. Brand connection is key.
Conclusion
We hope that these simple tips on how to design a sign that's effective have gotten the wheels turning in your head as to how you can be more effective in your marketing efforts.
Remember, even in this age of digital marketing and television adverts, traditional marketing methods like physical signs and signage still hold incredible value.