30 Easy Ways to Increase Your Amazon Affiliate Earnings [Infographic]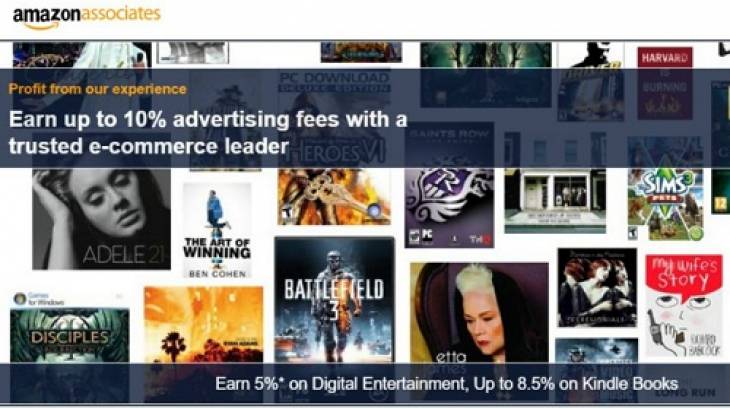 Would you like to build a profitable Amazon affiliate business?
The Amazon Associates Program, launched in 1996, is one of the largest and most successful online advertising programs out there. It is designed to provide a means for entrepreneurs and websites to earn money online by advertising and linking to amazon.com. If a consumer purchases an item via an Amazon associates affiliate link, you will earn a percentage of commission.
The Amazon affiliate commission rate varies by category of the product purchased. For example, if a consumer electronics item is purchased via an Amazon associates affiliate link you will earn a higher percentage of commission than if a Kindle book item is purchased.
How to Build a Profitable Amazon Affiliate Business
Many online writers, bloggers and entrepreneurs promote amazon products on their websites and achieve enviable success, earning thousands of dollars each month. Not surprisingly, becoming an Amazon Affiliate seems like a great and easy way to make money online. Though all too often people find that they aren't making nearly as much as they thought they would be as Amazon affiliates. They wonder why and can't figure it out.
Well, there is a lot of information out there on how to develop and market a profitable affiliate business. Some of it works and some of it doesn't. Much of it is out of date. However, the biggest problem many online entrepreneurs have is that they aren't optimizing their affiliate website traffic properly. If you fail to optimize your website traffic, then you aren't maximizing your Amazon associates income potential. 
Here are a few ways you can increase your Amazon Affiliate earnings:
Links: Linking your images to Amazon will help, as people can easily click on the link to get to the page.
Different Ads: By rotating various ad types you'll be able to see which ones are the most effective.
Social Media: Use Facebook to setup ads in the News Feed. This can really increase your exposure.
More Tips to Increase Amazon Affiliate Earnings - Infographic
To find out more information, check out this beautiful infographic created by the folks at BrandBuilders for quick tips on how to instantly increase your Amazon Affiliate earnings.

See Also: 7 Essential Tips to Build a Profitable Freelance Writing Career in 2017.

You might also like...