Advertising Tips for the Post-Pandemic Tech Era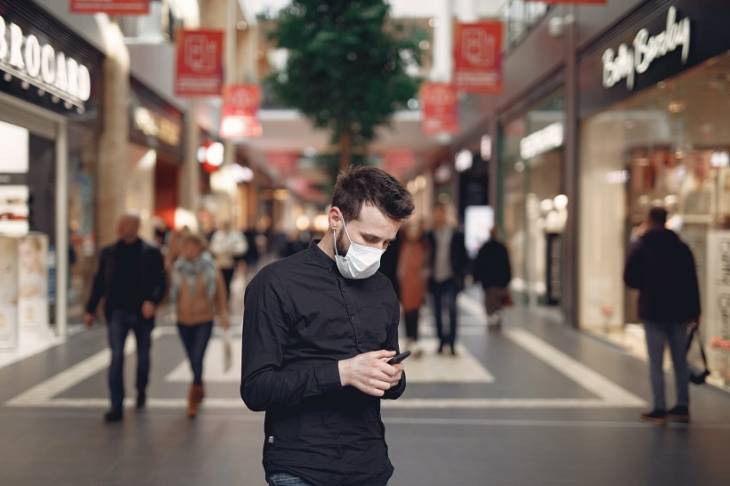 Before the pandemic, companies were already spending big bucks on online advertising, and for good reason. For instance, Facebook sponsored content (a fancy name for ads) generated upwards of $80 billion for the tech giant in last year, and that number is only expected to grow as the remote work trend is expected to continue after the pandemic has finally been put to bed.
E-commerce rose drastically in the past 15 months, catalyzed by stay-at-home orders, but expected to continue due to ease-of-use and evolutions like same-day delivery and online ordering for store pickup. These trends are expected to mean more people surfing the web on a given day, which means more opportunities to advertise online, and here are a few tips you can use to bolster your marketing principles and techniques in the digital world.
Brand Congruence
Your average Gen-Z'er, and even most Millennials, have a whole gamut of social media apps they use to communicate, from the flagship Facebook, to Instagram, Snapchat and TikTok, with the popularity of another one almost undoubtedly coming in the next year or so.
With this, creating ad content that will pique the same senses when seen on any and all of these mediums is paramount, and also saves your team time and money. Instagram, for instance, is owned by Facebook, and content can be shared between the two with the literal click of a button.
TikTok, which recently eclipsed the 1 billion user mark, also has quick-and-easy share options for both their regular content and branded (ad) content, and it's sensible for these companies to do so, as the more ad content on their social network, the more money in their pockets!
It's equally beneficial to you, as one ad campaign can easily be molded to fit a number of social media outlets. But even if you do make separate content for separate mediums, keeping the same color scheme, tone, and message is a must when it comes to customer recognition of your brand.
Brand Visuals
Before taking your content across these mediums, you should be familiar with some tactics to make the content pop.
Color psychology is a fascinating science that ties certain color combinations with emotions, and depending on your product/service, creating brand visuals with the intent of touching on these emotions is a proven means of getting customers to look further into a product or service.
For infographic style ads, message location, color psychology, and background/foreground composition all play integral roles in enticing web users to "click here," and expert graphic design can add even more to your message.
Social Influencers
Even though this term is often ridiculed in the mainstream, it's a tried-and-true way to get a lot of engagement with your product message without dropping a lot of money in the process. In fact, utilizing social influencer marketing has one of the highest advertising ROIs of everything in the plethora of internet marketing options at roughly $1 to $5.78.
Don't feel like you need to tap into Kim Kardashian's billion followers to make waves with social influence marketing, as niche markets are where focused content performs the best. For instance, an up-and-coming skateboarder may have 5,000 followers, but the odds of each of them actually liking skateboarding are very good. Thus, a new skate shoe company could have 5,000 sets of willing eyes see their product for quite cheap.
Generally, influencers charge $25 for every 1,000 followers, meaning this theoretical investment would only be $100 to reach a niche market of 5,000 potential customers. Don't forget to keep the brand congruence even if someone else is relaying the message about your product or service!
Change Will Come
Especially with younger generations, who also tend to be the most naturally tech-savvy, trends in web use and how they consume their information change extremely frequently, and what is popular today almost certainly won't be at this time next year.
One thing worth banking on, however, is a continued shift to digital commerce, meaning more and more options for online marketing to pay quick dividends.
Staying ahead of trends and frequently reading articles such as this one is as important as creating actual content, as content sent to the wrong "home" is time and money wasted.
Follow the trends, and your online marketing efforts will continue to result in a lot of proverbial bang for your buck!