5 Ways Teachers Can Improve Their Classroom Management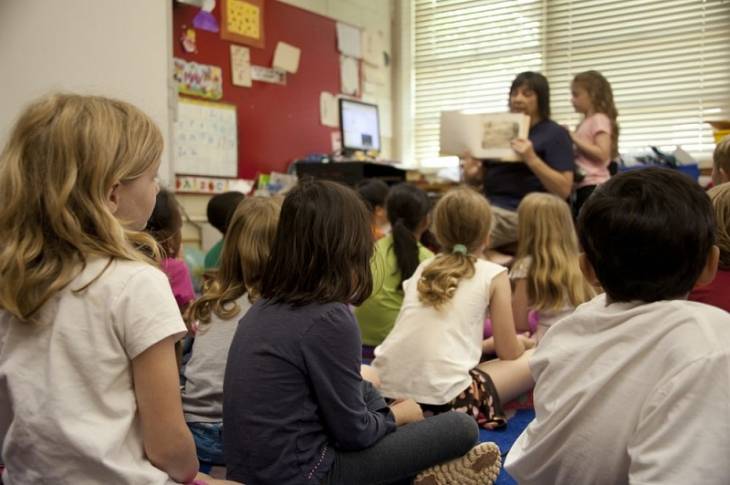 Captured in a metropolitan Atlanta, Georgia primary school, this photograph depicts a typical classroom scene, where an audience of school children were seated on the floor before a teacher at the front of the room, who was reading an illustrated storybook, during one of the scheduled classroom sessions. One of the female students was assisting the teacher, while the rest of the class listened attentively to the instructor's narrative. Photo: CDC.
Regardless of the grade that you teach, it is not easy to manage a classroom full of kids. One of the biggest challenges an educator faces is simply managing the classroom.
The good news is that there are proactive steps that you can take to help to make this experience as seamless and as meaningful as possible.
Here are five ways that teachers can improve their classroom management so that they see more success in their job.
Develop Relationships with Students
The cornerstone of all classroom management is the relationship that you have with your students. You might remember special relationships that you had with the childhood educators that may have inspired you to enter this field.
If your students have a positive relationship with you, you will see the fruits of this labor in how you are able to keep a handle on your classroom.
You can cultivate these relationships by taking the time to really get to know your students. Learn about their likes and dislikes, what kind of family background they come from, and what motivates them to do well in the classroom.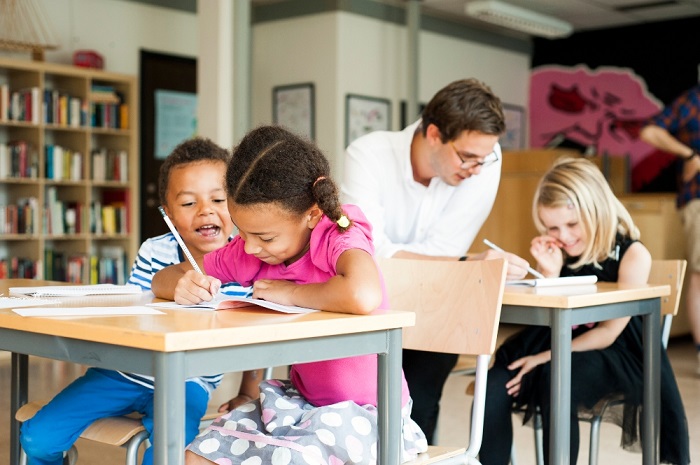 When the student feels a connection with you, they are going to be more likely to want to please you and practice good listening skills.
Prepare Lessons in Advance
There is no substitute for adequate preparation. The last thing that you want is to walk into the classroom each morning without your lesson prepared. This will only serve to send you scrambling to prepare, causing you to become distracted and unable to manage the classroom.
Kids are perceptive creatures who will be able to sense that you are not ready to engage them in learning.
Once you get a system down, it will become easier for you to prepare your lessons in advance. Veteran teachers are an invaluable resource when it comes to looking for tips in lesson planning. Finding a mentor at your school can go a long way in helping you to find a system of preparation that works for you and your classroom.
Enroll in Continuing Education
Even the most experienced teachers will benefit from some form of continuing education. It is always important to learn new teaching methods to push you out of your normal comfort zone and inspire you to get creative in how you manage your classroom.
Enrolling in a teacher development program is a great way to build your skills so that you can practice excellent classroom management. There are numerous ways that you can continue your teacher development. An online seminar is a great way to immerse yourself in the latest research while exploring ways that you can boost your performance in the classroom.
Share Your Plan
Study after study has demonstrated that students learn best when they know their expectations. As a teacher, you can do your part to manage these expectations by being clear about the daily plan and schedule. Keeping a routine that they can count on will ensure that they know what is expected of them to be successful.
Your students cannot think that you are simply winging it. Instead, you want to convey that you are dialed in and expect them to be as well. This means presenting them with a schedule and a set of expectations that they can count on. Once they know the expectations, you will earn their respect and they will be more likely to behave.
Be Positive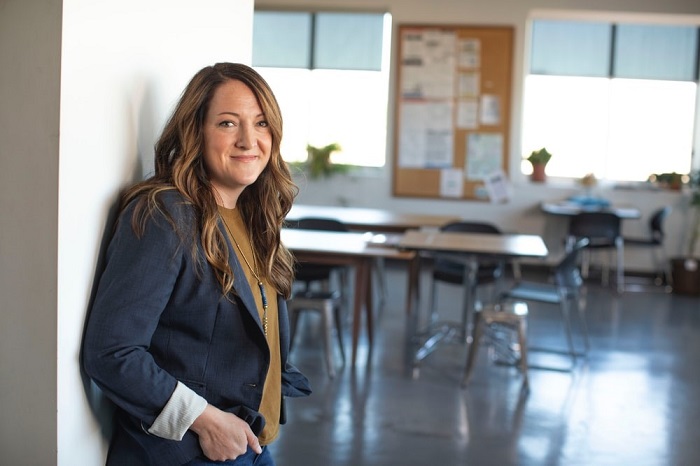 When it comes to teaching, attitude is everything. Teachers who provide consistently positive feedback enjoy a calmer classroom.
Students who are nurtured in a loving and positive school environment will naturally attune themselves to their teacher's attitude. Providing specific and positive feedback will also cultivate this aura of calm and organization in your classroom.
Bored students are also more prone to misbehaving in class. By keeping them entertained and engaged, you will naturally see fewer disciplinary issues. This will help you when your goal is to keep the class under control.
Not only will you feel more successful in your teaching endeavors, but your students will also thrive if you are consistent with all of these approaches to managing your class setting.

You might also like...