How the Intersection of Mobile Apps and Education Has Transformed Learning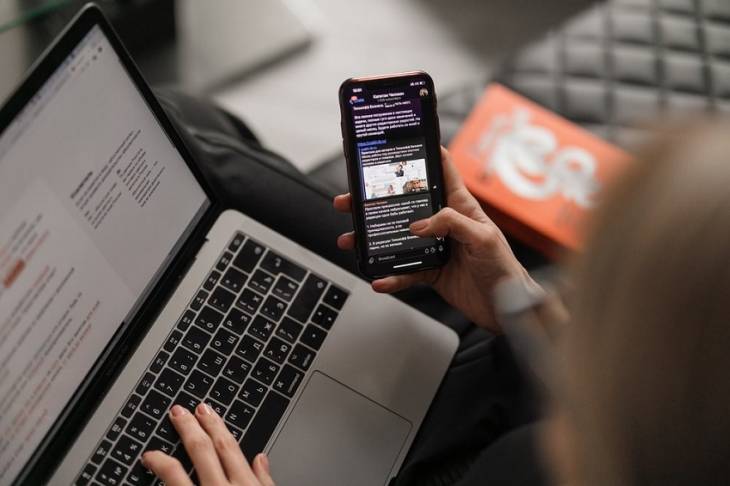 Most students and learners these days are fond of cool technologies, like gadgets and apps. The ever-evolving world of mobile apps continues to engage young learners in different classes and curricula. From trending social platforms like Tik Tok or Instagram to gaming apps to cool apps for photo editing and special effects, apps continue to take a lot of their time every day. This is why many institutions and educators are now trying to mitigate their eternal distaste for books and classes with innovative mobile apps that make learning fun.
Widely regarded as a popular app category, the mobile learning apps accessible through smartphones and tablet devices are increasingly becoming the in-thing in the entire education sector. In recent months after the COVID-19 pandemic forced us to stay indoors for weeks, the importance of remote education through apps like Zoom once again became prominent. The trend of mobile education through apps finally became a reality and it will continue to grow bigger in the months and years to come.
Here throughout this post, we are going to explain the key reasons behind the popularity of mobile learning and the way mobile education apps can make positive contributions. We would also try to understand the impact through the case study of a popular app.
Why Mobile Learning is Popular 
In many countries, the education infrastructure suffers from the lack of quality teachers in many subjects. Moreover, in many parts of the world educational infrastructure is poor to facilitate regular access for students to classrooms conducted by teachers. This obviously poses a considerable roadblock to quality education. This is where connected mobile apps can play a great role by allowing students to learn remotely.
Mobile devices on the other hand have penetrated almost all parts of the globe including many remote areas all over the globe. Increasing mobile coverage facilitated the faster adoption of a mobile strategy for remote education. Even where real-time connectivity cannot be used for virtual classroom, the distribution of educational content through apps can be helpful.
Mobile education opened up a plethora of possibilities for learners around the world. In Pakistan UNESCO reportedly run an educational project that facilitated distributing content to the learners by using text messages. This explains how the distribution of educational content can be carried out by mobile apps.
On the other side of the globe, in developed countries where educational institutions already began incorporating mobile apps and hi-tech manoeuvres into classrooms, smartphones are regular tools for education.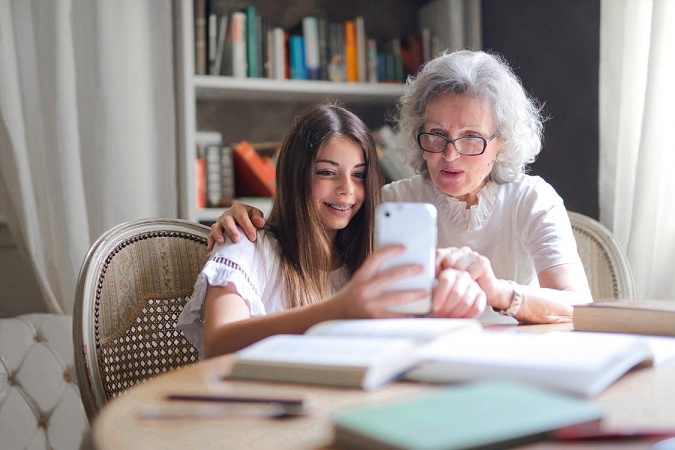 Some of the Ways Mobile Apps Can Contribute to Education
We have already seen that whether in the classroom or outside the classroom, smartphones now play a major role in the learning process. Whether you are a student in a regular curriculum or just want to learn a professional skill at a later stage in life, smartphone and mobile apps can help you accomplish learning.
Whether you want to attend an online class or a remote class through a video conferencing app like Zoom or want to learn a foreign language or want to get some learning on your favorite hobbies like cooking or gardening, there are smartphone apps for everything and anything you want to learn.
Let us have a look at some of the most effective ways mobile apps can contribute to education.
A wide variety of apps for every learning needs is a great boost to the trend. From foreign language learning apps like Duolingo to learning geography by using Google Earth to taking short time introductory and expert classes through Grasshopper, you have a wide variety of options covering every subject or topic.
Mobile learning apps helped to access content and real-time guidance at any time during the day and night. This ensures optimum flexibility of learning for the learners. Instead of following any strict routine, you can pace up or down your learning process based upon your availability.
In recent times, certain mobile apps are also helping to turn the classroom education environments into real-time video conferencing to facilitate remote classes. Zoom is a great example of the increasing popularity of such apps. During the recent pandemic led lockdown, such real time remote video classes have become hugely popular and allowed many teachers and students to participate in education as usual.
There are too many productivity apps for teachers and students to stay tuned and collaborate with each other on educational contents, documents, and maintain learning schedules. From Dropbox to TeacherKit to Evernote, there are too many highly efficient apps to make this happen.
Educational apps also help to give a boost to student engagement. Apps like Science 360 helps learners to learn scientific theories and various attributes through an audio-visual medium. This helps the students to memorize the learning easy and make use of the learning in the right context.
From all the benefits of mobile apps for education that we explained, it is clear that mobile learning really changed the learning methods in a never-before manner.
Now that we have explained the importance of mobile apps in modern education, it is important to explain the benefits through a case study.
A Case Study of Educational App: Duolingo
These days language learning apps have been very popular as globally mobile people, ex-pats, international students, and business visitors now need command over foreign languages more than ever before. Duolingo has arrived as a great app for students and professionals alike for the purpose of learning foreign languages.
Duolingo literally set new standards of learning a foreign language by using innovative methods. Let us have a look at the key reasons why users embrace Duolingo as an efficient language learning app.
According to experts, Duolingo in just 34 hours of engagement helps to learn a level of expertise which is similar to the outcome of a full college semester taking around 10 days of time.
Duolingo incorporates several gamification elements to encourage learning faster and in an interactive manner. For lessons, you have several levels and sublevels and trophies as prizes for finishing each unit. Through these gamification elements, it becomes fun to learn a foreign language and you strive for getting over a level. 
Conclusion
Mobile apps have penetrated the educational sector and transformed the tempo, quality, and output of traditional learning. Educational apps no longer just present a separate niche detached from traditional classrooms. They are very much part of classrooms in schools and colleges, remote tuition and online classes. They are also constantly ready recliners for all educational curriculums and ready to consult knowledge resources.