As Stay-at-Home Orders Are Lifted and Dental Offices Reopen, Here's What to Expect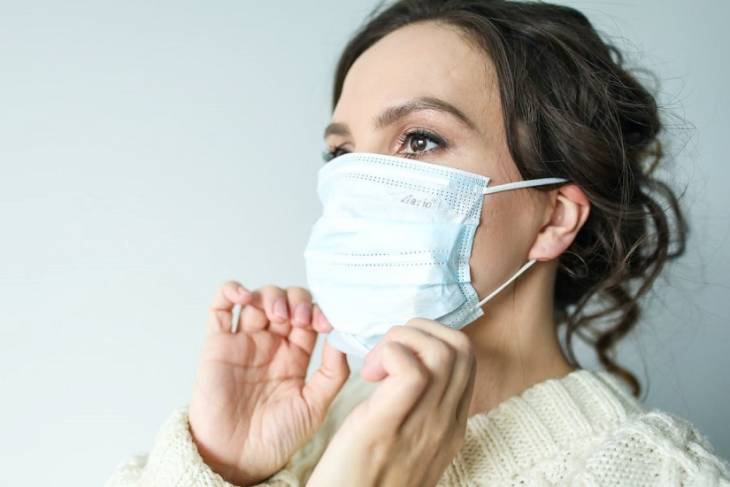 In March 2020, COVID-19 was declared a global pandemic. Since then, the Coronavirus has been causing unprecedented disruption to modern-day living, including our access to health and dental services.
As hospitals braced themselves for the influx of COVID-19 cases, the outbreak also led to the shutdown of most cosmetic dentistry and routine dental work. Besides healthcare providers, dentists are also most at risk of COVID-19 transmission because they work in very close proximity to patients. Many dental procedures also produce and create an aerosol cloud that can hold viruses for hours.
Due to the risk and fear of contracting the virus, many people have forgone dental check-ups and procedures for the past months, even urgent ones.
Now, as governments begin to ease lockdown restrictions, dental practices around the world are slowly getting back to delivering general and cosmetic dental services. And while some things remain the same, a lot is going to be different in the way we do and receive oral and dental care – at least, for now.
Here are some of the changes to expect.
Setting an Appointment with Your Dental Office
Dental practices are carefully spacing out their appointments to avoid having a lot of people in their lobbies and allow strict physical distancing among patients at all times. It'll also take the dental staff more time to disinfect between each appointment, which means they can only accommodate a handful of people per day.
The sheer number of health and safety protocols that dental practices have to implement these days gives them less flexibility for scheduling appointments.
If you need to see a dentist, make sure to call in a few days before to secure your slot. Squeezing in a last-minute dental appointment was possible pre-pandemic, but that might not be the case anymore unless it's a dental emergency.
Dental emergencies are potentially dangerous and life-threatening conditions that require immediate treatment; else, they get worse. This includes:
Trauma to the mouth or face
Abscess or swelling
Severe infections
Constant/continuous bleeding
Prolonged dental pain
If you experience any of this, get in touch with your dentist to get treated right away.
Before Your Appointment
Most dental practices are now conducting pre-appointment interviews over the phone to ensure that incoming patients are healthy and COVID-free. Expect a representative from your dentist's office to call you a day or two before your scheduled visit to ask you questions about your current health conditions.
During the interview, you may be asked to take your body temperature and answer questions like:
Have you traveled within the past 14 days?
Have you had contact with someone who has returned from overseas travel in the past 14 days?
Have you been in contact with a confirmed or suspected COVID-19 case in the past 14 days?
Do you have a fever, cough, sore throat (or other risk factors)?
Your answers to these questions will determine if you can push through with your appointment or have to postpone it.
Children and seniors are recommended to defer non-urgent dental care. The dentist or representative may also advise you to come alone or limit the number of people you bring to the office with you for safety and physical distancing purposes.
During Your Appointment
As mentioned, dental offices stagger appointments to eliminate waiting inside the reception and practice rooms.
Before or as you go in the lobby, someone is likely to take your temperature with a no-touch thermometer. You may also be asked to disinfect and wash your hands with alcohol solution or soap and water before entering and leaving.
If your current body temperature exceeds 87C, you may have to return home and schedule an appointment at another time.
Expect your dentist's office to look more bare than usual – less waiting chairs and no toys, magazines, or non-essential items in the waiting area.
Necessary Dental Office COVID-19 Health and Safety Protocols
Given the nature of their profession, dentists have always followed strict infection prevention procedures. With the looming risk of COVID-19, they are required to meet even more demanding health and safety requirements to ensure the protection of patients and staff.
Here are some of the safety and health protocols that you can expect from your dentist's office:
Tools and surfaces commonly touched by the dentist are covered in plastic.
Plastics and sheets are discarded and changed between appointments.
Dentists and their staff will be wearing more personal protective equipment than usual. This may include pandemic-related PPE like goggles, N95 respirator masks, face shields, gowns, and head/foot covers.
Patients may be required to gargle with Hydrogen Peroxide mouthwash.
Depending on the procedure, patients may have to use a rubber dam or other barrier mechanisms to lessen aerosol production, which is considered a theoretical source of infection.
Since COVID-19 can be contracted through respiratory droplets and may linger in the air for hours, most dental practices also avoid performing procedures that generate splashes from the patient's mouth.
For now, your dentist may not perform routine cleaning, polishing, and other oral care or cosmetic dentistry procedures that involve scraping with a mechanical instrument.
Is It Safe to Visit the Dentist Once Shelter-in-Place Orders are Lifted?
Cleanliness and disinfection have always been a priority for dental professionals – even before this health crisis erupted and changed day-to-day living. The added and more stringent health and safety measures in place further reduce the risk of contracting the Coronavirus at the dental office.
To date, there have been no recorded COVID-19 transmissions in the dental setting. Still, we cannot entirely eliminate the risk because there's always the possibility of getting the virus while traveling, especially for those who rely on public transport.
If you need to go and see your dentist, always wear a mask and stay at least six feet away from anyone as best as you can.
It's also critical to weigh the urgency of your visit before setting an appointment. If it's nothing pressing or urgent, see if you can do a phone or video call consultation instead.
However, if it's an infection or a cavity that's been bothering you for the duration of the quarantine period, then you must see your dentist ASAP.