Understanding SSL Certificates: How They Protect Websites & Data Online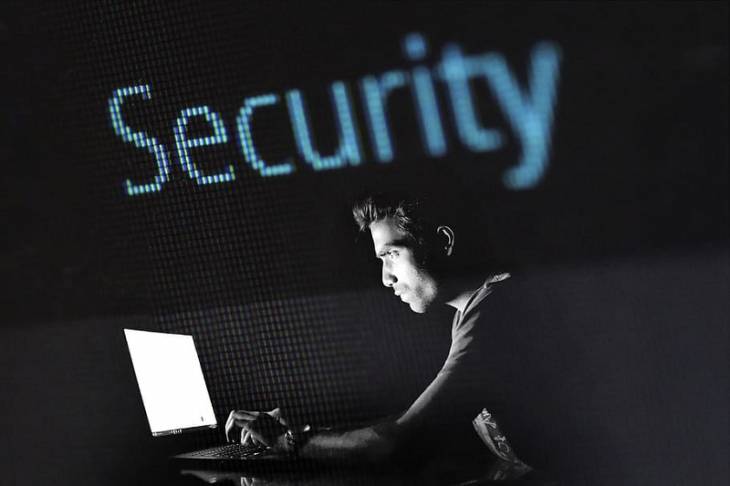 With the continuous transformation of the internet, cyber-attacks have increased drastically. The inventiveness of cybercriminals targeting websites is increasing by the day, so too is the need for strong online protections.
As you may know, Google for a long time has been working hard towards making web browsing a safe place for internet users. However, website owners should also do their own due diligence and incorporate online safety measures for their website users.
One of those safety measures is installing on their website domains an SSL certificates, which is a small data file that activates the green padlock on the https protocol and allows secure connections from a web server to a browser. 
Even as cyber-criminal activities are becoming common these days, so too are the necessary safety measures becoming more rigorous. Google, for instance, has started marking all websites that do not use the HTTPS protocol as non-secure.
If a website is displaying HTTPS in the web browser's address bar and a green padlock is shown, it means the website is secured with an SSL certificate.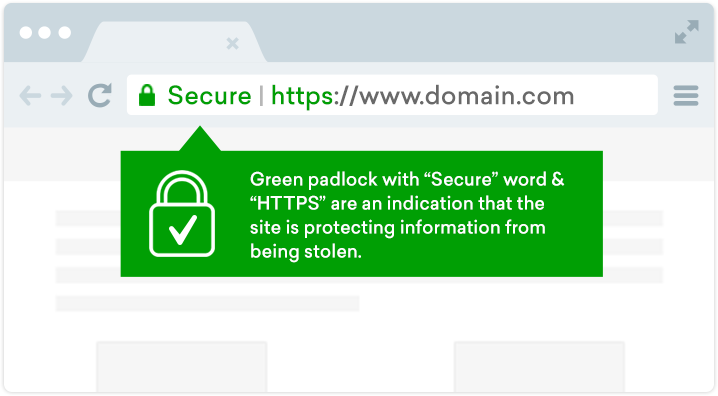 Let's discuss briefly what a website that is secured with an SSL certificate means and why it is very important to use it. We'll also discuss how an SSL certificate benefits your business and organization, especially if it is an e-commerce website.
What Is an SSL Certificate?
SSL (Secure Sockets Layer) certificates is one of the must investments for all e-commerce business owners.
As the owner of an e-commerce organization, you should know that one of the basic security measures of your site is entirely demonstrated using an SSL certificate.
Having an SSL certificates establishes a secure link between the website and web server, meaning online data can be passed without any interference or spying.
Is It Necessary to Have an SSL Certificate?
Yes, it is absolutely necessary to include an SSL certificate for your website. Below are a few convincing reasons and benefits why that is so:
Increasing site security: The obvious reason to use an SSL certificate is for the protection of sensitive data it provides. As an organization, you have tons of users' sensitive data, such as login credentials, signup emails, postal addresses, credit card details, and telephone contact details. All this data will be encrypted and that helps protect against hackers, cyber-attacks and data breaches.
Safety for all your subdomains: SSL certificate allows you to secure the main website. If you are a business owner and carry a number of unlimited subdomains, then it will be very useful to have cheap wildcard SSL as it will cover all those subdomains with the same cost of your SSL certificate. There is no requirement to purchase individual certificates for each subdomain.
Credibility and trust for your customers: When you have SSL on your website, it will help to give the security assurances your customers need, which inspires confidence in your website and business. By installing an SSL certificate, your website will display a green padlock symbol in the address bar that tells customers that they are in a safe and secure environment.
Data integrity: It assures customers the data passing between the server and the browser is not altered or modified. Rather it is safe and intact. Thus, an SSL certificate boosts data integrity and instils customers' confidence in your site.
Data authenticity: When you have SSL, it means that a certified authority (CA) has verified each detail required to issue the certificate. Customers and visitors get assurances your site is authentic as it has SSL issued by a reputable company. There are checks that a CA performs before delivering a certificate. If e-commerce customers do not feel that their data is safe, they will abandon the shopping cart and leave the transaction in the middle because of trust issues. This means you'll lose customers without SSL and that's not what you want.
SEO advantages: Google also clarified that there are SEO advantages, with search engines favoring sites that have HTTPS protocol. If you install an SSL certificate, you can see HTTPS ranking top in search results. Google gives only the secured connections higher rankings.
Specific Cases to Secure Your Website With an SSL Certificate
Here are critical cases and ways to keep online data safe and secure through an SSL certificate:
I. When Accepting Payments
In order to meet the standards of the payment card industry, all e-commerce websites must have an SSL certificate installed and implemented.
This is critical because only with proper data encryption guaranteed by SSL certificate is users' information securely stored in a form that no hacker is able to crack it.
Moreover, Payment Card Industry (PCI) standards verify if your website is safe and reliable for secure payments online or not. The webpage should establish a secured connection and ensure all transactions and personal information will be kept safe
Additionally, there has been a sharp increase in people who are knowledgeable enough to check whether an e-commerce website has SSL certificate and HTTPS protocol –indicated by the green padlock in the address bar – before purchasing on websites. 
II. When Future Proofing a Business
In order to build a successful and thriving business, you need to future-proof your business. With increased cybercrimes a constant threat, you can future proof your business by implementing SSL cybersecurity measures to keep hackers at bay.
III. When Increasing Customer Trust
As discussed above, all the hard work and pain you take in business is to win the trust and confidence of users so that they can become your loyal customers.
An SSL certificate brings all your efforts at building trust with customers to come together, creating a more trustworthy website and business that customers visit confidently.
This way, you give users a positive experience, which improves your SEO. You'll consequently enjoy increased organic traffic from search engines like Google and Bing when your website users spend more time on your site.
Conclusion
So, to sum up, all websites and especially e-commerce businesses should implement SSL certificates for enhanced cyber security protection, and to benefit from the many advantages that an SSL certificate provides. It's absolutely not an option anymore.