How Much Does It Cost to Hire Someone to Build Your Website?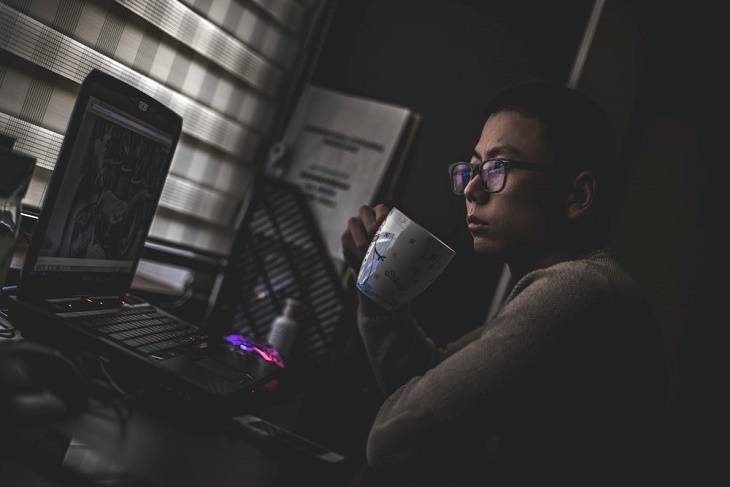 In the present era of digitalization, a website is a must for every business. If you run a brick and mortar business, your website serves as an online business card. However, if you manage an online business, your website it the hub where all sales are made.
Irrespective of why you need a website, it is essential that your website stands out in a crowded field of over 1.8 billion websites on the internet. That means your website should be well built.
The cost of building an outstanding website depends on the work and time that goes into its design and functionalities. In fact, estimating the total cost of building a website is similar to calculating the cost of constructing a building. The total sum is entirely dependent on the type of design you want and the functions you are looking to have installed.
For an estimate, the price of building a solid website typically ranges between $5,000 to $10,000.
You can build a website yourself using free website builders and open source content management systems like WordPress, which wouldn't cost you much if anything at all. However, the end product might not be as brilliant as you'd like and you might not get all the features you want.
In that case, you'd want to hire someone to build a website for you from the ground up. Let's dive into the factors that determine the cost of hiring someone to build a website.
Factors Determining the Cost of Building a Website
The main factor that will determine the cost of building your website is the purpose you intend to use the website.
Your website's purpose determines the features you'll want, which in turn determines the work involved in building the website, thus impacting price of development.
For instance, let's say you need a website that is solely for marketing purposes. Generally, the charges here won't be high. This is because such a website does not require complex or highly interactive functionality.
On the flip side, a website where you will sell products has to be more interactive, because potential customers and buyers will be exploring products and adding them to their carts. Therefore, this site requires a lot of work to make the process smooth and seamless, which swells the total cost.
Another factor that impacts the price is a website's pages. For instance, a multipage site that leads from one page to another costs more as it takes more time to build. It's maintenance costs also tend to be high. On the other hand, single page websites – also referred to a vanity pages, brochure sites, or squeeze pages – don't require extensive work and are generally cheaper.
The single page or brochure sites aim to boost user experience by getting rid of navigation and menus, creating a simpler, one-page Website Design.
Other Factors That Influence the Total Website Cost
Besides the website map and purpose, several other factors determine the total sum.
These factors include:
1. Domain and hosting
All websites require home and an address on the web where people can reach them. For websites, these are available in the form of the domain and hosting and you can either acquire these yourself or get them as part of the web design service.
2. Components
Depending on the functionality of your site, you may require additional plugins, third-party services or apps. Many of these cost money, which will add to the total sum.
3. Basic tech
Websites are fueled by software that works in the background. This tech can be a content management system such as WordPress, HTML or PHP files, or so. The price will naturally vary as per the tech option your pick.
4. Design and development
Putting together a website demands more work than the naked eye can see. First up is the setup, which lays the foundation of the site. Next is the site's design and functionality, which is made hand in hand with the background development that runs the show is crucial. All these factors boil down to three chief matters of setup, design, and development. Your final price tag depends on what you get done.
5. Maintenance
Lastly, maintenance keeps a site running, which is why it is part of the website cost blueprint. Thus, it adds to the cost as well.
How to Get Started Building Your Website
If you decide to adopt the DIY approach of website building, then your total expense may add up to no more than $60, which goes to hosting and domain. This is thanks to content management systems (CMS) like Joomla, Drupal and WordPress. These CMS provide easy drag and drop solutions for designing websites without needing to learn how to code.
However, the DIY approach is not sufficient for professional business websites that require special functionality and management requirements. It is not favorable for ecommerce sites too as the functions and interactivity features offered by a CMS are often limited for complex purposes. 
The way to build a custom professional website is hire someone to do it for you. You have two options here, either hire a freelance web designer or an agency that handles everything from scratch. Freelancer web development and design can cost anywhere between $1,000 to $3,000.
Agencies, however, charge between $10,000 to $50,000 to build premium websites. The cost may seem high, but that's because agencies handle everything that goes into web development, including the design, development, branding, SEO, and so on.
All these areas take time and skill, which is what accounts for the money that agencies charge. It is essential to note here that you can't ignore all these aspects of website building as these can directly influence your sales and revenue. This is true because research reveals that:
75% of the users judge a company's credibility as per its website design
94% of the first impressions are design-related so that you can get prospects to either trust or mistrust you based on the design
88% of the users tend to avoid revisiting a site if they get entangled in bad user experience
If these numbers are not enough to convince you website design matters, then note that more than two seconds delay in loading a page on your site results in a 25% loss of potential customers.
Moreover, website visitors are five times more likely to abandon a site if it is not mobile-friendly. In one case study, Offspring increased organic traffic by 25.59% simply by optimizing their website for mobile users.
A professional website developer can help you along all the necessary development lines. Hence, investing here can be an essential step for increasing sales and building your business' reputation.
To sum up, the exact cost of hiring a professional to build your website varies depending on its purpose and the work that goes into building your site. Several other factors such as additional plugins and more also shape the final cost. Ultimately, though, it's safe to keep a ballpark range for building a website at $5000-$10,000 on average.

You might also like...