Care & Support Org. Improves Workers Flexibility with CallSwitch UCaaS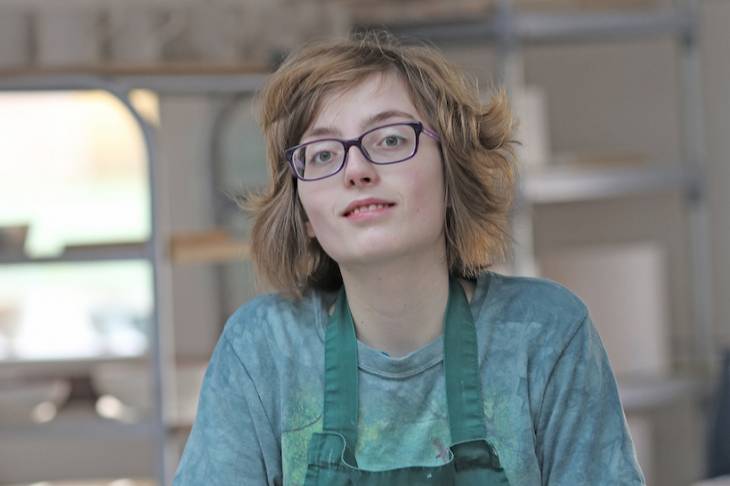 The Lantern community member poses for a photo.
TelcoSwitch, a SaaS provider of Unified Communications and compliance solutions, recently provided a CallSwitch cloud-hosted unified communications as a service (UCaaS) solution to support community-based care and not-for-profit organization, The Lantern Community in Dorset UK. 
The partnership helps address concerns made by Ken Moody, Digital Transformation Consultant and manager for the project, who voiced that the current legacy systems were outdated and not cost-effective or secure enough for what the organization needed. 
Since implementing CallSwitch, The Lantern Community has benefitted from both enhanced communications and cost-saving, helping them support the individuals who rely daily on their vital services. The organization can offer more work flexibility and support to staff across the campus.
Understanding the requirements
The Lantern Community is a unique, not-for-profit organization in Dorset that offers adults with diverse learning abilities the possibility of sharing life with others in a unique community environment. They offer provision of housing, personal care and support services, opportunities for work experience, and activities for educational and artistic development.
The community is located on a large campus covering several acres, and is comprised of 12 separate housing locations, with unique requirements, and varying underlying infrastructure. They have around 50 support workers within the organization who require communications solutions to connect and collaborate with one another and help to ensure safety for the individuals they support.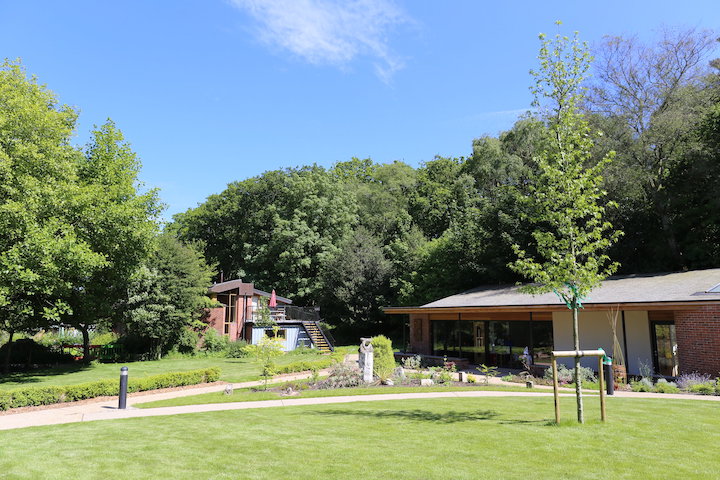 Challenges facing the organization
Lantern has several unique challenges to consider regarding both communications technology and overall connectivity. These include the campus environment being so spread out, in a rural location with a mixture of building types and sizes, as well as the diverse needs of the individuals supported by the organisation. 
The overall project's scope was to provide 'Cyber Safe' network, incorporating secure local and wide area connectivity, with a transformation from on-premises to Cloud-based services for applications, voice, and data.
Digital Transformation Consultant, Ken Moody, who was employed to manage the project said:
"Lantern offers invaluable support to a great number of adults, helping them achieve their full potential, so we began our transformation project with the goal of getting them setup with modern connectivity infrastructure and the communications systems – all at a cost that allows them to continue their work without additional financial burden.

The existing cabling across the site was outdated in places, meaning connectivity was patchy, and on-site servers were housing both data and the PBX for mostly traditional landlines. These lines were also spread across several providers. The whole setup was not cost effective, and not as secure as needed, and it was putting a lot of pressure on support services."
The CallSwitch solution
After working with key stakeholders to build out comprehensive requirements to obtain quotations from a variety of suppliers, Moody and the Lantern leadership team selected a CallSwitch system to offer modern communication and collaboration tools to the employees on the campus, with around 50 users benefitting from a choice of DECT devices, traditional desk-phones, and access to the CallSwitch Communicator application on both mobile and desktop.
Included as part of their solution, Lantern were able to benefit from a service wrap that included an onsite engineering presence for deployment, new hardware, user training where required, porting that enabled the organization to maintain existing careline numbers, free calls between extensions, and a simple in-life ticketing system.
Moody added:
"We obtained a CallSwitch quotation that was both responsive and cost-effective, and the customer-centric approach included multiple site visits and a network evaluation, giving us confidence in our choice."
The overall digital transformation project entailed infrastructure upgrades, including deploying fibre across the whole campus and installing a 1GB leased line to replace the multiple DSL connections formerly in place, as well as moving all data to the Cloud.
Moody continued:
"When dealing with large projects, there are always a lot of moving parts to manage, so having a telecoms provider who gave accurate quotes, precise and quick timelines, and who were on hand to support deployment enabled us to focus on other aspects of the project."
Seeing the benefits
Since implementing CallSwitch, The Lantern Community has benefitted from both enhanced communications and cost-saving, helping them support the individuals who rely daily on their vital services.
With mobile and desktop access for workers, the organization can offer more flexibility around ways of working, with support staff more easily able to stay in touch when moving around the campus, benefitting from soft client dialling when at a computer.
This was especially important during the early parts of deployment, as the timelines for fibre deployment meant connectivity was not always reliable across the campus, and mobile apps were essential.
Additionally, through a single system, it is now possible for workers to arrange scheduled and ad-hoc conferences, increasing efficiency, while making use of customisable presence settings that help them know their colleagues' statuses.
Costs have also been saved, with free calls between extensions meaning it is now free for users to stay in touch, and inclusive bundles that reduce the cost of external calls.
"We're very pleased with our CallSwitch system," said Robert van Turenhout, Finance Manager. "It has more features than the solution it is replacing that help our workers stay in touch wherever they are on campus, allowing them to focus on delivering the high levels of support our residents deserve.
The project for delivering the system was excellent, with a transparent quotation, and a quick turnaround once we decided to proceed. Having engineering support onsite was invaluable, helping us deploy new and varied hardware across the campus, and having our team trained on how to use the system will make a great difference."