Can You Really Make Money With Affiliate Marketing?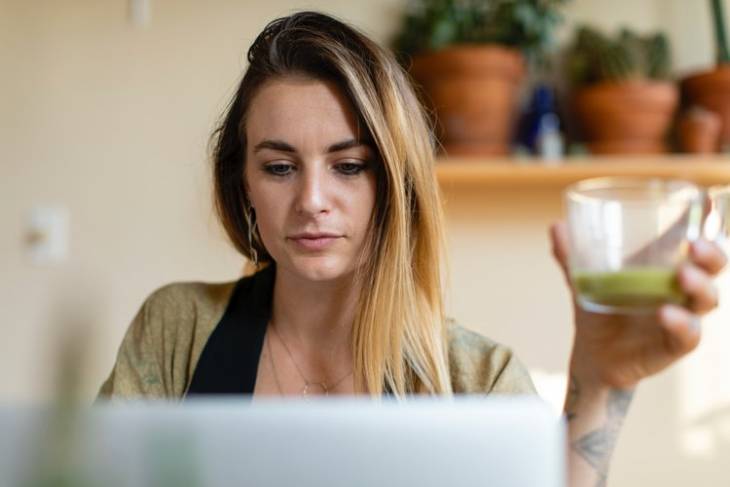 This is one of the most searched queries by online entrepreneurs and budding affiliate marketers: Can you make a healthy sum of money through affiliate marketing?
What does it really take to make money through affiliate marketing, anyway?
The answer to these questions is obviously yes you can make decent money with affiliate marketing. It can help you earn extra bucks or can even provide you with a full-time income. However, success never comes in a day so you cannot rightly expect positive results immediately.
Making money from affiliate programs, like any other legitimate business, depends upon how correctly and consistently you implement strategies to get the best results.
The Issues in Affiliate Marketing
One of the main issues when it comes to affiliate marketing is the false notion that affiliate marketing can help you earn money quick with minimal effort. You might have encountered blogs touting huge passive income through affiliate marketing with just a few clicks of work!
Or, perhaps you have seen blogs or some "experts" offering tactics to set up your own affiliate website and then forget about it, you only check your bank account for huge sums of money from it.
People trick others by taking advantage of the huge potential of affiliate marketing. Be careful with "fast," "quick" and "easy" solutions to make money online as these often employ shady tactics to lure people into scams and make money from people's desire to make money online.  
Carefully analyze all online programs and solutions before taking any of them to avoid scams. Making money online is not as easy as people think. It takes more than just pasting affiliate links on a web page. Other measures are required to make it work long-term, such as good marketing.  
Affiliate marketing, like any other business, requires that you work hard to attract customers, grow leads, close sales, and more, which is not always easy. As such, there are those people who work hard, strategically and are successful in meeting their business objectives, and there are also those looking for quick fixes, are unwilling to work hard who are not successful with affiliate marketing.
So, basically, the question should not be so much whether you can make money with affiliate marketing, but rather whether you are willing to work hard and follow the appropriate approach to make this marketing business model work for you.
Affiliate Marketing Benefits, Approach and Projections
Done correctly, affiliate marketing is one of the best ways to make money online. In fact, affiliate marketing is considered as one of the fastest growing and best marketing methods on the internet. According to Forrester Research and Rakuten Marketing, affiliate marketing is projected to experience a healthy 60% growth from 2015 through 2020, with the industry at 6.82B in 2020.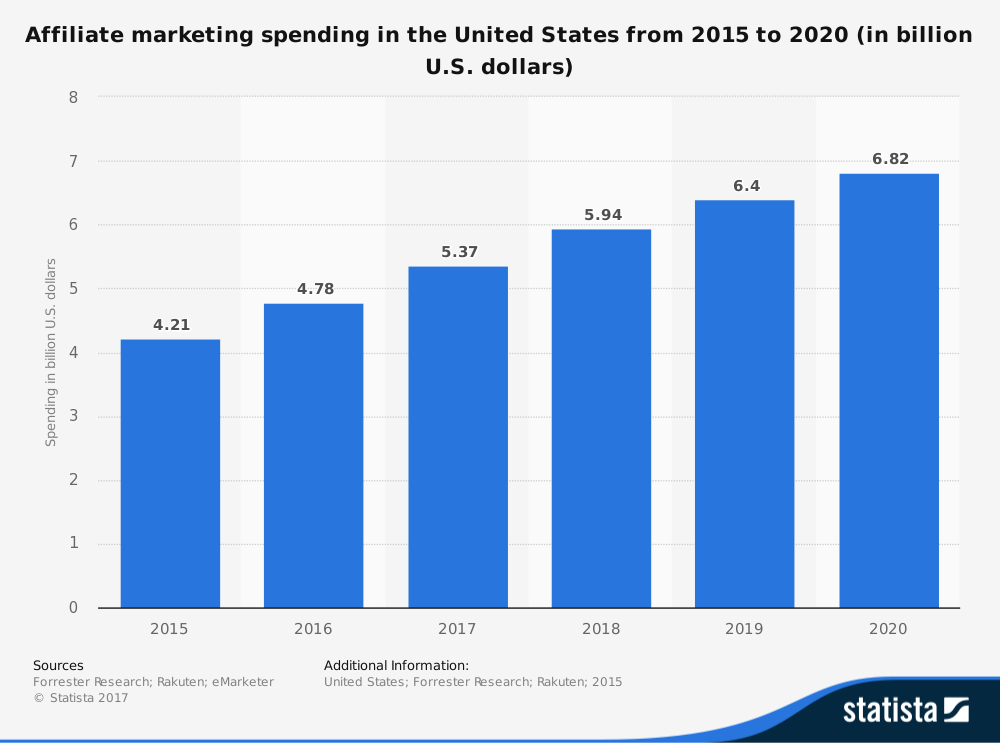 There are many reasons why affiliate marketing is a fast-growing industry and a great option for anyone looking to make money online:
You don't have to provide customer support: This is not required because you are not the one responsible for the production of products. But you do need to do your research, maybe even use the products you are recommending to customers, to ensure your customers get the best deals and don't feel like you deceived them in your recommendations.

You don't have to worry about storage and inventory: This again is because you don't own the affiliate products, you simply promote select products and get a commission for each sale. The task to take care of inventory and storage is managed by the seller if required. 

It's a kind of passive income: Even if you are doing a full-time job somewhere, you can still continue to earn money online on a regular basis by promoting choice affiliate products. Then again, you can make from affiliate marketing gradually even if you are offline.

Work from your comfort zone: If you make money from affiliate marketing on a regular basis, you could even have a option to stay home and work from there.
Tips to Succeed and Earn More from Affiliate Marketing
If you want to make the most of your affiliate marketing strategy and earn a healthy income online promoting affiliate products, here are proven tips that still work and will help you succeed:
1. Start with a few quality products first.
Many beginners in the field of affiliate marketing make the mistake of joining every affiliate marketing platform or network they find and try to endorse every product they encounter. This is a wrong approach as it will overwhelm you and you won't be able to accord each of those products the focus and resources needed to promote them in the right way and get good results.
Select a few products first that you identify are right for you and your target market and focus on them so that you don't spread yourself too thin. See how they work out. Analyze the results, refine your marketing, and improve and add your recommendations gradually to increase returns on investment (ROI).  
Always consider the immediate needs of your target market, quality of the products and reputation of the affiliate product owner or network before promoting any products or services. Promote only those products and services that ensemble well with your market and your website theme and focus.   
2. Diversify your traffic sources.
Diversifying your traffic source will drive more traffic to your affiliate links, which will intern increase your chances of generating more sales.
Many affiliate marketers post ads of the products they are promoting on their own websites. This is a good and effective strategy, but you can improve on it by posting your affiliate ads on other people's websites as well, to gain more traffic. Doing so will definitely increase your chances of making more sales.
Try Google AdWords as an option to help you place your affiliate ads on other sites and get more traffic to your sales page. What you have to do is sign up for and run an ad in AdWords account and then use the related link. Measure the conversions daily to see if the cost of the campaign is less than its profit.
You can also add your affiliate links in your email signature and social media accounts to increase traffic to your affiliate links. Similarly, contribute meaningfully to relevant forums, discussion boards and comments sections online and include your affiliate links there without being spammy.  
3. Test and measure everything in your campaigns.
It is essential that you test and measure the performance of each marketing and promotion method so that you can take suitable actions to increase your ROI. For example, test your banner ads on different ad slots on your web pages to identify where they fetch the most reader attention and engagement.
Analyze other engagement and conversion metrics, such as click-through rates, bounce rates, product offers, devices, and sales data available from within your affiliate network dashboard.
Scrutinize everything from the text of your sales copy call-to-action to the color and visuals used to determine which one of all your methods is better at generating business. Ramp up the things that work best for you. You can use helpful third-party tools for analytics, such SmartInsight, HitPath and SEMrush.
4. Track the demand for your affiliate products.
To earn money from affiliate marketing, you have to promote products that have a high market demand. It doesn't matter how much effort you are putting, if people don't want or need the product you are promoting, you can be sure you'll earn little or nothing at all promoting those products.
Don't waste your time and resources promoting things people don't want. You shouldn't be forcing things down people's throats. Even if something was once popular, it can become stale and people might reject it. So, track the demand of every product you promote for maximum returns.
Conduct surveys to figure out what your audience or target market actually wants. Also, keep abreast of industry news, trends and discussions online to get a feel for the pulse of the industry and the needs and frustrations of people. Then, promote solutions needed in the market.
5. Keep up with new affiliate marketing techniques and methods.
Due to the competitive nature of affiliate marketing, you have to stay updated with the new tactics to be able to compete and make money online. New techniques keep on evolving so obviously, you wouldn't want to be left behind in the market and make your business stagnant.
For example, learn new social mnedia marketing techniques as well as new ways of automating your marketing efforts for more efficient use of your time.
Conclusion
Affiliate marketing is a lucrative option to make extra income, but it takes a full-fledged investment of time and resources to get positive results. Do your research and due diligence to identify and promote quality products when getting into affiliate marketing for the best results.