10 Best Writing Contests And Why You Should Enter Them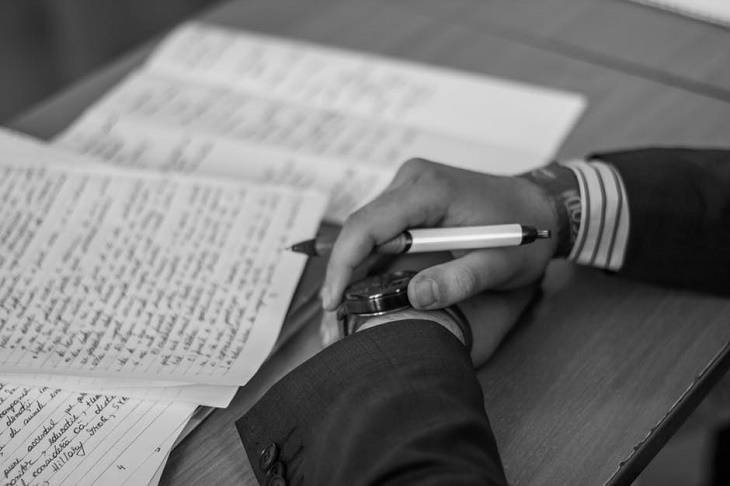 What does the concept of "being a writer" mean for you? Do you define it as a job? Maybe you're a writer in your free time, while having another job as a source of income?
However you define it, the financial benefit to being a writer is always present. It doesn't matter whether you're a novelist, content writer, blogger, or short story writer. You could certainly use available opportunities to earn some money doing what you love, which is writing.
If those paying writing opportunities come with a chance for more exposure, it's an even better win-win situation. That is where writing contests come in. They are an opportunity to practice your craft and win prizes while at it, including monetary prizes.
So, have you ever thought about entering writing contests?
Many writers avoid writing contests for different reasons, including:
"Writing contests would distract me from my big project."
"They are all about the money and I don't feel good about selling myself."
"I stand no chance to win this thing."
"I can't get inspired when someone else sets the topic for me."
If you had any of these thoughts, you were wrong. Contests can be good for you! There are so many reasons why you should consider them.
Why Writers Should Enter Writing Contests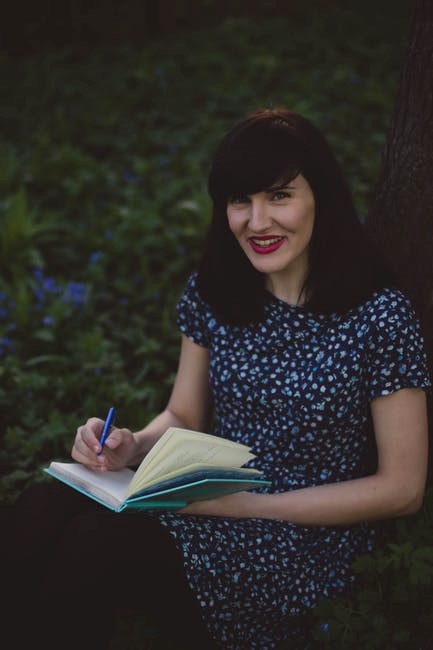 Let's list just a few important benefits that writing contests provide for writers:
They help you fight writer's block. When you're stuck on a project, the first recommendation is to switch to another project. A writing contest can give you inspiration for a great change. Once you're done with the entry, maybe you'll be able to go back to that big project that got you blocked.
No; writing contests are not all about the money. They are about getting writers from different backgrounds together, and inspiring them to write more. Even if you don't win, you'll get exposure on prominent websites. People will read your work, and they will be interested in you as a writer.
Of course, you stand a chance at winning a competition, just like any other participant does.
There are all kinds of writing contests. You can write poetry, short stories, or essays. You can choose a contest that really inspires you.
Top Writing Contests
It's important to have a plan when entering a writing contest. You want to fit in contests in your regular writing schedule. That means you need balance between your full-time work as a writer and these entries, which you'll consider as hobbies.
Start by exploring the contests to determine which is a good fit for you. Choose the ones that really catch your attention. Write the submission deadlines in your Google Calendar. Then, plan when you'll write the entries.
Here's a list of some of the most attractive contests for 2019. Whether you're an established writer or a newbie, you're likely eligible for a few of these contests.
This annual contest is open for entries in the form of poems, short stories, one-act plays, novel excerpts, literary nonfiction, and graphic stories. The prize is $4K, and that makes it one of the most attractive literary contests on a global level.
The deadline for entries is June 15. There's plenty of time for you to plan and write your narration, don't you think?
This is a very versatile contest. It's open for all writers, regardless of the subjects and themes they want to tackle. As long as you write fiction, you can submit your entry. The participants need to pay a fee of $21. That's a good thing, since it means only serious writers decide to join.
The prize for the first place is $3K.
This one is for books in final published print. We're talking about old-school books. No eBooks or advanced reading copies are accepted. Even if your book was published prior to 2019, you may still participate with it.
You'll need to cover a fee of $95 to participate. If you want to make an additional entry, you'll pay $75 for it. As for the prize, you get the honor to be a Winner or Distinguished Favorite of the Independent Press Award. That's a status that will get you tons of exposure among readers in your genre.
As the name itself implies, this contest is for short stories. It's a prestigious competition with almost 40 years of history. The winner receives $1,500, but that's not all. The winning story gets published in Cutthroat: A Journal of the Arts.
If you enter by May 1, you'll pay the smaller entry fee of $15.
The prize for the winner of this competition is $450. It may not seem like a lot, but it's a very interesting contest with cool topics. If you're into writing essays, why not give it a chance? And if you don't like writing essays, this is your opportunity for you to give it a try.
The contest is welcoming for students, writers, and really anyone wants to try. We're talking about short essays of up to 1,000 words, so it won't take you much effort to write it.
There's no fee for entering – that's another positive thing about the contest.
This is another contest for essays, which also doesn't impose a fee for the entrants. You just need to follow the guidelines, choose a topic from the suggestions, write a unique essay, and submit it by May 31.
The topics are quite versatile: lies, poverty, regrets, traveling, and the individual's influence in the world. You'll surely get inspired by at least one of them.
This is another essay writing competition that's open for everyone. It doesn't matter where you live, how old you are, and what you do for a living. As long as you're inspired, you can write your essay and enter for free.
The first prize is $500. However, the winners of this contest get published on the company's blog, which is very popular among students. If you win, you'll practically show students what a great essay is all about.
Your essay should be up to 800 words long, and you should submit it by June 30.
This is an international competition for short science fiction. From all entries, the critics choose four or five finalists. Their stories are being read by celebrity guests on stage. That event alone is a great motivating factor.
The submissions are free, and you'll get a special prize and a certificate if you win.
This is a massive competition that attracts thousands of writers from all around the world. Almost 500 winners will be chosen this year, each of them in a different category. The winner of the Grand Prize will receive $5K in cash, plus a paid trip to the Annual Conference.
The categories include: genre short story, print or online article, personal essay, inspirational/spiritual, non-rhyming poetry, rhyming poetry, script, and more. The entry fee is from $20 to $35, depending on the category you target. The submission deadline is May 4.
This contest calls for short stories of 5,000 words or fewer. You can write a short story on any topic. So if you have some original, unpublished work lying around in forgotten folders on your computer, this is their chance to see the light of day.
The deadline for entering is November 30. If you win, you'll get $1,000.
Contests are fun
Even if you don't win, writing contests have their benefits. You get inspired to write on topics you haven't explored before. You get a trigger to experiment with different forms and genres. Most of all, you get an opportunity to connect with other writers and get your work featured in publications that people read.