House Hunting While on Vacation: How You Can Make the Most of It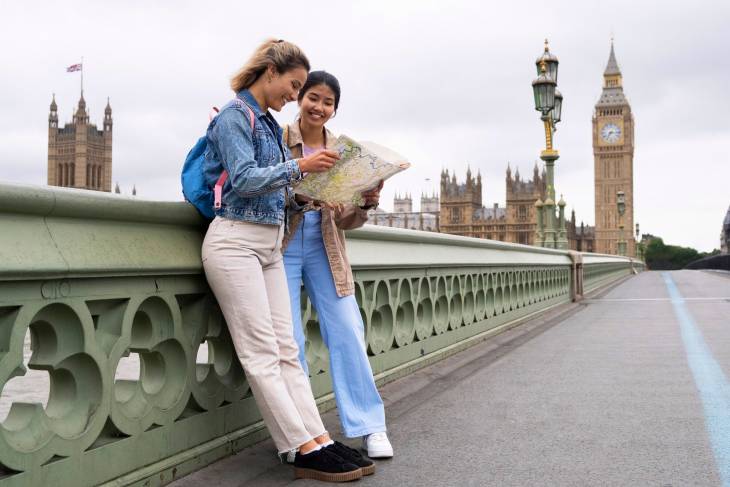 Finding a new home can be an opportunity to shake up your life a little. However, sometimes simply moving to a different house in the same city or even state isn't enough. To experience a truly fresh start, it could be in your best interests to move further afield.
While this prospect can be exciting, the practical aspects of finding a new place to live can be off-putting. The rise of internet realty platforms has helped to some extent, but it's difficult to get a solid impression of homes or the surrounding area through just an online house tour. 
One solution is to pair your house hunting with your vacation. This allows you to gain a better sense of potential locations while achieving your travel goals. 
Let's take a closer look at how you can make the most of this process.
Experience the Neighborhoods
When you're only house hunting online, you might find yourself impressed with a style of home in a particular area. Perhaps the properties tend to come with yards or the area looks especially walkable. 
However, it's difficult to gain a true sense of what it might be like to live in those neighborhoods. Taking a vacation in the area can help you address this hurdle and determine what neighborhood is right for you.
One effective way to approach this is by utilizing a home rental or sharing service rather than reserving a hotel room.  Even if you can't book a property in the exact street you want, you may be able to find one in the vicinity of the neighborhood that interests you. If you're considering various locations, you can spend a few days in each target area with relative ease.
The intention is to simulate living in these neighborhoods. There will be limits to what you can do — for instance, since you're on vacation, you won't be going to work. But what you can do is get a better understanding of the sights, sounds, and atmosphere of the location. 
You can experience what it's like to wake up in the neighborhood and take your morning jog. Importantly, it's a chance to assess things you can't experience online, like noise pollution, air quality, and security concerns.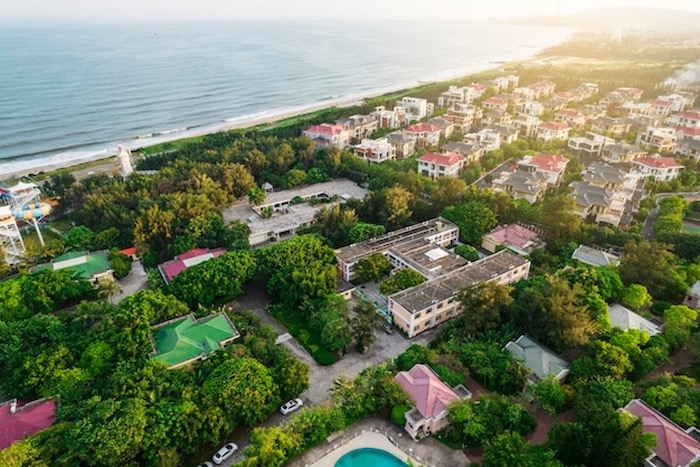 Get To Know the Logistical Elements
Long-distance moves can be complicated and daunting. There are many logistical elements to consider, all of which require a great deal of organization. As you are house hunting while you're on vacation, you can start to better understand what the specific hurdles may be and devise effective solutions. This can also help to reassure you that your plans are achievable.
Luckily, there are many ways to simplify a long-distance move so it's easier for you and your family. Start by planning as early as possible. There is where your vacation comes in — treat it as a dry run and get first-hand exposure to the logistics you'll have to deal with. You get to see which of these methods work for you and what additional hurdles may arise that you need to address before the move.
One of the main logistical aspects of moving to a new state is securing employment (unless you're able to relocate with your current company). Part of your trip could include scoping out the potential job opportunities in the area. 
Alternatively, if you work remotely, you can explore nearby coworking spaces or coffee shops from which you can operate when you want to get out of the house. It may also be a good option to arrange to meet up with people in your professional network who live in the area. Don't consider this a chore; instead, think of it as a chance to build valuable relationships.
Check Out the Amenities
The last thing you want is to move only to find that you don't have the practical or recreational amenities nearby that you or your family need. You can partially utilize your vacation time to review the possibilities here. 
If you have children, this could include making appointments to tour local schools to see what they're like. You could also spend time checking out the quality and atmosphere of local restaurants and cafes. Even seemingly small elements such as the distance to grocery stores or the ease of access to your preferred food options may have an impact on your quality of life.
Don't forget to explore opportunities for entertainment and other recreational activities, too. All kinds of travel can offer personal enrichment, even work trips or trips to find a new place to live. Take some time to dive into the local history and see what there is to discover if you scratch beneath the surface. 
Go off the beaten path and find the art, music, and theater options the locals are interested in. Experience the nightlife and spend time in the surrounding area. This not only makes your vacation more relaxing and enjoyable, but you can also gain insights into the types of activities that could become a regular part of your life.
In Conclusion
If you've been considering a move to another state for a while, it can be a good idea to couple your house hunting with a vacation. This allows you to stay in properties around your target area to better understand the quality of life you could have. It's also a chance to consider the logistics of your move and test out a few cross-state relocating tips. 
Perhaps most importantly, don't overlook having fun. You're on vacation, after all, and your recreational activities can give you insights into local amenities. It's rarely comfortable moving so far away from the familiar, but it can certainly be enriching when supported by good planning.