Facebook Is Testing a New Influencer Search Engine. Are You Ready for It?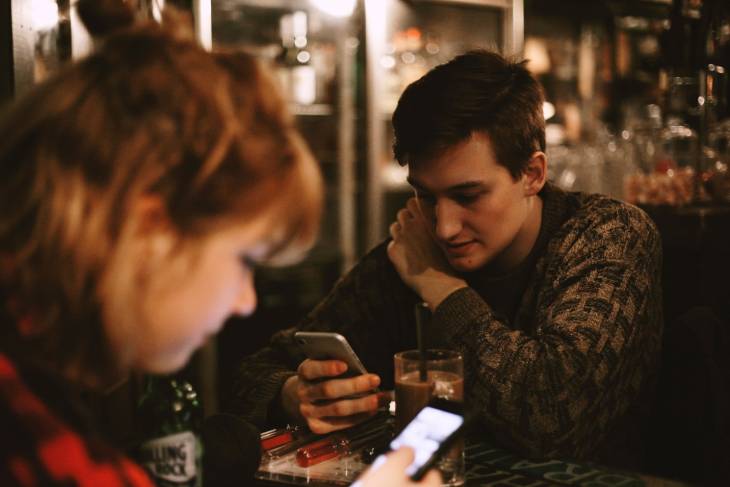 As influencer marketing grows and marketers and content creators jostle to make the most of the trend, Facebook is joining in on the fray with a new influencer search engine to match businesses with social media creators who can reach target audiences in an authentic and brand-safe way. 
According to leaked screenshots of features of the new influencer search engine, which a Facebook spokesperson confirmed to Techcrunch was in testing, the tool will equip brands with exciting marketing capabilities, while also allowing creators to monetize their fan base and Facebook content.   
By allowing creators to get paid, even if not directly by Facebook, the Menlo Park, California-based social media company is hoping creators will be motivated to invest more in the quality of their content and size of their following on Facebook creator app instead of with competitors.
How the Tool Works
Creators can opt in to participate in the test and set up a portfolio showcasing their audience size, metrics and best branded content. Advertisers in turn can search for creators with specific audience profiles or demographics using an array of targeting options, such as education, gender, relationship status, interests and countries.
Once a search query is entered, the search engine's results page shows a list of creators with their Audience Match percentage to the search terms, percentage of followers reached, percentage of followers' Engagement rate, actual Followers count and Video Views. Advertisers can save their best matches to private lists and contact the creators to work out a deal for sponsored content creation and sharing or product placement.
Facebook is still trying to figure out the best way for brands and creators to contact each other, whether through their Facebook Pages or traditional contact info. Either way, contact happens without Facebook's involvement.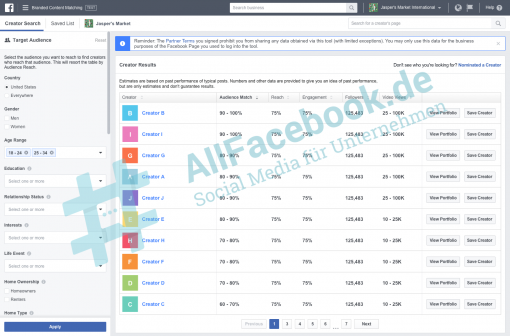 Influencer Marketing Potential
The quickly growing influencer marketing industry has the potential to overhaul the way advertising and content is produced. In the past, brands couldn't target very narrow segments of potential customers because they used broadcast mediums like magazine ads, billboards and television commercials. Now brands can reach narrow demographics of customers online through partnerships with social media influencers and bloggers who are already in contact with those specific target audiences.
If you are a content creator with a sizeable social media following, brands are not only looking for creators who can help them with distributing content, but also designing it. Facebook's recent News Feed algorithm changes limiting exposure of posts from brands and publishers in favor of posts by friends has led to speculation the move could boost influencer marketing.
While Facebook is initially focusing its influencers search engine on lifestyle content creators and brands, if the company decides to scale the tool it can bring benefits that could make the platform a major player in the influencer marketing space. Brands can access influencers' "fans they want to reach, see stats about these audiences, and contact them to hammer out deals."
The influencer search engine, however, pulls data only from Facebook and not from any other important social media platforms like YouTube, Instagram, Twitter and Snapchat for now.