Employability Mid-Pandemic: Job Searches Rise While Career Searches Plummet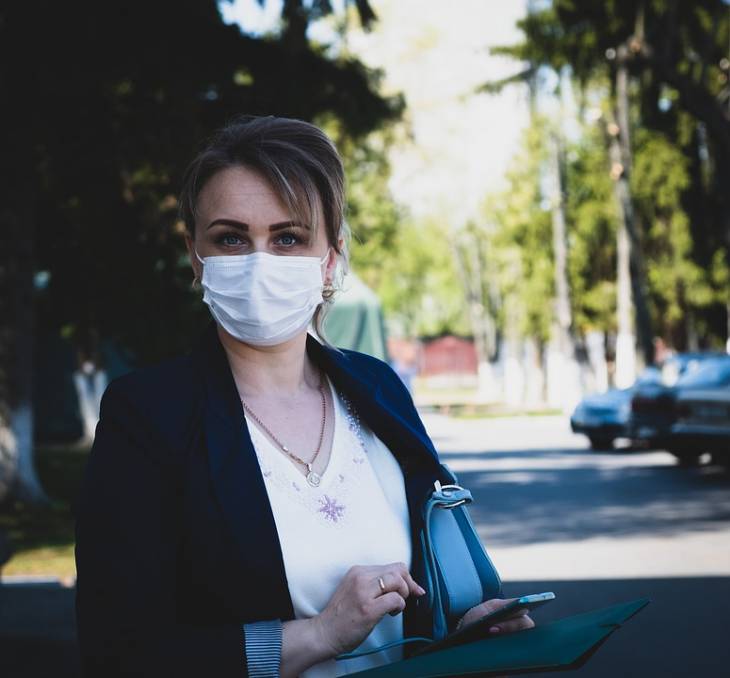 At the beginning of August news outlets across the country reported that hiring had begun to slow, following a particularly positive period in June.
Although the US added a further 1.8 million jobs in June, that figure was down 3.0 million on the previous month, and a mere drop in the metaphorical ocean when we consider the 22 million jobs cut in March and April.
CT Shirts have analyzed Google Search data to reveal that unsurprisingly, trends note that the search for "jobs" was up 22 percent YoY, while "hiring near me" accounted for a growth in searches of 50 percent between February and June.
However, despite people searching for jobs in line with the mass unemployment, people searching for careers hasn't been able to match similar trends. In fact, career searches are down a massive 5,000 searches YoY.
Does this mean Americans are giving up on the all-important American dream and settling for damage limitation with everything that's going on?
Here, we take a look at what the future holds for the job market and what you can do to make yourself employable without giving up on your career dreams.
Job Market Projections
42 percent of jobs lost during the pandemic have now been recovered suggests Michelle Meyer, head of US Economics at Bank of America. However, the remaining 58 percent will be particularly difficult to redeem thanks to the fact the initial claw back was within the industries hardest hit — namely hospitality.
The unemployment rate did fall by more than 1.0 percent between June and July, however, the 10.2 percent out of work is still higher than that experienced during the recession between 2008 and 2009.
It is predicted that the economic damage set to come for America could be considerably worse than initially anticipated.
Of course, things will normalize themselves eventually, but the main concern for the job market is how long it will take, with travel and tourism still very much in doubt.
With the supplemental benefit of $600 per week having expired at the end of July, let's now delve into how you can make yourself more employable and get yourself back into the career driving seat as soon as possible.
Personal development to Make Yourself More Employable
Although you might not be working, it doesn't mean you can't be further contributing to your CV. One thing we've noticed over the course of lockdown is the sheer quantity of free online courses available in a number of disciplines — take advantage of them and develop yourself.
Walk into an interview and display to an employer what you've been doing with your free time — and we're not talking about binging on seven Netflix series.
We've seen a growing importance in digital over the course of lockdown — touch upon the courses available from HubSpot online or, alternatively, if you fancy a different sort of challenge, why not delve into Duolingo and see if you can develop fluency in another language?
I. Assess transferable skills
Despite the fact the job market has plenty on offer, it might not be in the areas that you've traditionally been accustomed to.
This doesn't mean that you'll need to automatically give up and condemn yourself to the waste pile. It just means that you'll need to take things to the drawing board and think about the skills you've picked up in previous roles.
Don't just think about your professional skills, consider your personal ones too.
II. Think outside the box
Just because the front door isn't open doesn't mean there isn't a way in.
Demonstrate to employers that you've tried and, if necessary, exhausted yourself to get to where you are now — every road you travel down isn't signposted and sometimes you need to persevere!
III. Examine the wardrobe
At this stage, high heels and dress shirts have probably burrowed their way to the bottom of the wardrobe. Pick them out and pack away the pyjamas — it's time to get your smart on once again.
Even if it's a virtual interview, don't lull yourself into a false sense of security — dress properly, just as you would for a traditional interview.
Now, perhaps more than ever before, you're going to want to be noticed, standing out from the crowd, because recruitment drives are going to be saturated.
The easiest way to do this, we hear you ask? Dress to impress!
Conclusion
The job market is a volatile area at this present moment in time, and you need to do everything in your power to make yourself as employable as possible. Start with the tips drawn upon above and you've laid a good foundation!