9 Best Free Video Conferencing Applications for Remote Workers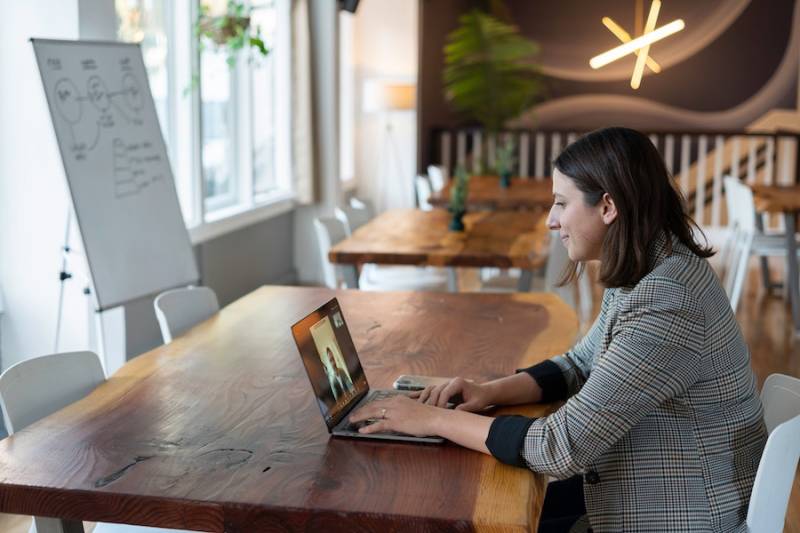 As remote working has steadily grown and is becoming the new norm, video conferencing apps have become the go-to solution for business meetings and employee team building and socialization.
Video conferencing allows people to hold face-to-face communications remotely over the internet. And it appears that the world has always been prepared for remote operations. There are plenty of free video conferencing applications to support remote and hybrid working models.
In this article, we'll highlight and compare some of the best free video conferencing applications available today, and offer tips to help you choose the best one for your needs.
Let's begin with how to find the best free video conferencing app...
Choosing the Best Video-Conferencing App - What to Consider  
It can be difficult to narrow down the best video conferencing programs and even harder to find one that is truly free. Here are the key things to consider before settling on any video conferencing app:
Know the average number of attendees you plan to have.
Estimate the typical length of your meetings.
Understand the level of collaboration you need to hold a successful meeting.
Know the video conferencing app's ease of collaboration features.
The right solution or the best free video conferencing app depends heavily on the number of attendees and types of collaboration your meetings need to have.
Best Free Video Conferencing and Meeting Applications
Here are some of the best free meetings and video conferencing apps, along with their top features, pros, and cons to help you make the right choice: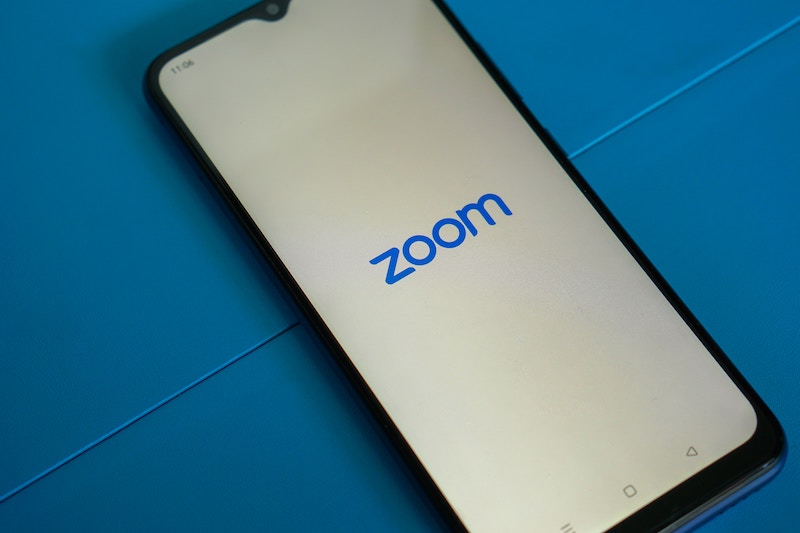 The COVID-19 pandemic made Zoom one of the most popular video conferencing apps in the market. But Zoom has been in existence since 2011, and remains a very popular and solid video conferencing app.
Zoom unifies simple online meetings, cloud video conferencing, and group messaging into one easy-to-use platform. It offers audio, video, and screen-sharing experience for different platforms, such as:
Windows
Mac
Android
iOS
Zoom Rooms
Blackberry
H.323/SIP room systems
Its top free features include:
Free 40 minutes per meeting on the free plan
Host up to 100 participants
Allows multi-user screen sharing
Unlimited, uncapped face-to-face meetings
HD video and audio
Host controls
At the height of the COVID-19 pandemic, more than 50% of Fortune 500 companies hade a Zoom account, and nearly all small businesses and individuals used it for their daily meetings.
As long as you have a Google account, you can use Google Hangouts Meets. Users simply need to create and share a meeting link so others can join in a video call.
Google Meets is fully integrated with G-Suite for additional collaboration benefits and can work on-the-go via mobile devices.
The free package can accommodate up to 10 participants. It has top free features, such as:
Team chat, and threaded conversations
HD video, audio, and messenger conversations
Virtual rooms
Join calls via Google Calendar
Video meeting recordings
Screen sharing capabilities
G-Suite integration
The cheap basic plan of $5 for 25 participants
Google Meets will let you share documents with any number of participants in the meeting, which makes it easier to use Drive, Docs, Sheets, and Google Calendar.
UberConference offers video conferencing solutions without participant PINs. It's simple to join and use. It offers video conferencing, call controls, HD calls, and screen sharing features.
It also has a free plan that can host conferences with ten or fewer participants with a 45-minute duration. There is an option to record the meetings for future review. It has top features, such as:
HD audio & video
No required app downloads (browser-based)
Screen and document sharing
Unlimited conferences
Mobile app
Conference recording and playback
No pins required unless you're on a free plan PINs
One key advantage is that it is entirely browser-based and doesn't require you to download an application. You can use a mobile app if you are using your mobile device for video conferencing.
Cisco Webex Meetings is probably the most expansive free video conferencing plan. It allows users to set-up meetings in seconds to connect team members everywhere around the world.
Like Zoom, it offers a 40-minute time limit for conferencing. However, you get an additional 1 GB of cloud storage and accommodates up to 50 participants in a single meeting.
Cisco Webex Meetings offers the following benefits:
Active speaker view to keep track of the current speaker in a given moment
Real-time polling to help make team decisions during the conference
Calendar integrations to schedule tasks as the meeting continue
Encrypted meeting recordings
Supports HD video and screen sharing
It is also compatible with almost all platforms – PC, Mac, Android, etc. - and can be used in 52 countries around the world.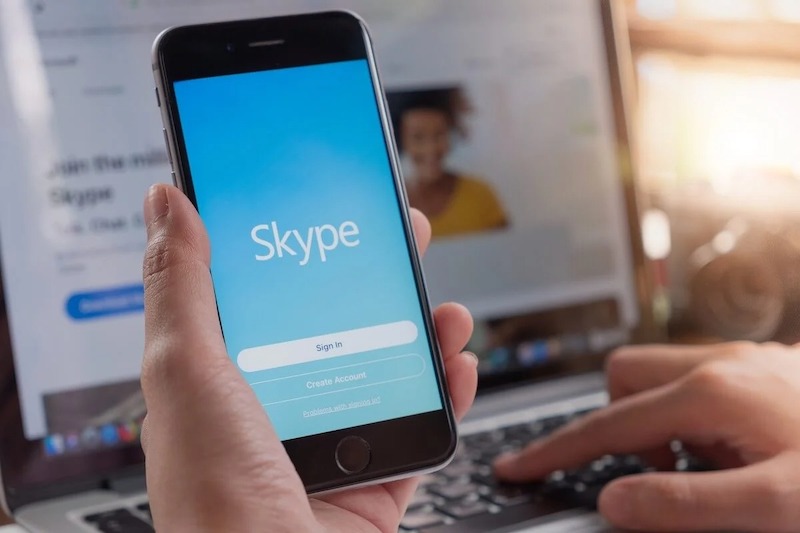 Skype is one of the largest video conferencing solutions out there, with an estimate 40 million+ users every day in 2023.
Although Zoom is a premium video conferencing solution, it has a free plan that allows up to 25 participants to host group video calls (meetings/conferences).
Skype is a premium video conferencing tool. Its real-time translation capabilities support ten languages, with the text translator supporting 60 languages.  
The other top features of Skype will get you the following:
up to 25 participants for free group video calls,
ubiquitous in the business world,
screen and document sharing, and
HD video and audio calls.
The only disadvantage of Skype is the need to subscribe to the premium version to access other key functionalities, such as calls to a landline, cell phone, or outside of Skype and voicemail or SMS texts.
6. Whereby (Previously Appear.in)
Appear.in announced it had rebranded to Whereby but was keeping the same easy video meetings.
A highly collaborative web-based video conferencing tool, with Whereby guest users don't have to register to join the meeting. It offers a free plan of up to four participants in a single meeting room.
Its top features include:
One-click meetings
Screen and document sharing
Call recording
Drag-and-drop features
Whereby is easy to use like Cisco Webex Meetings.
FreeConference is an ideal video conferencing tool for smaller teams or meetings that have five or fewer participants. It is a browser-based video conferencing tool that is completely easy to use as it doesn't require any application downloads.
It has top free features, such as:
Up to 5 meeting participants
The moderator controls to help the team leader to keep track of the meeting
Screen and document sharing
Text chat
What makes FreeConference shine is its ability to support up to 1000 audio participants.
Initially, only on Office 365, Teams now has a free version and it is one of the best in the market.
The free Teams version supports up to 300 people, with search and unlimited chat messages. This comes with most of the Teams features for meetings, collaborations, and video conferencing such as:
Built-in audio and video calling for teams and groups
Unlimited app integrations to apps like Trello
2 GB Personal and 10GB team file storages
Real-time collaboration with office and co-authoring
Guest access to allow anyone to join a free Microsoft Teams server
Screen and document sharing
The paid versions have more features.
Slack is also one of the best texts, videos, and team collaboration tools. Slack offers a free unlimited version without limit to the number of users. However, you have to consider a few usage limits, such as:
Message visibility is allowed only up to 10,000 messages
File storage of only up to 5GB on your workspace
Allows up to 10 third-party app integration
Allows video conferencing with up to 15 participants
Individual calls
Messenger
Slack is best for small teams looking for a supplementary video conferencing solution. However, it's a good channel for team collaboration in messaging.
Tips to Secure Your Data When Working Remotely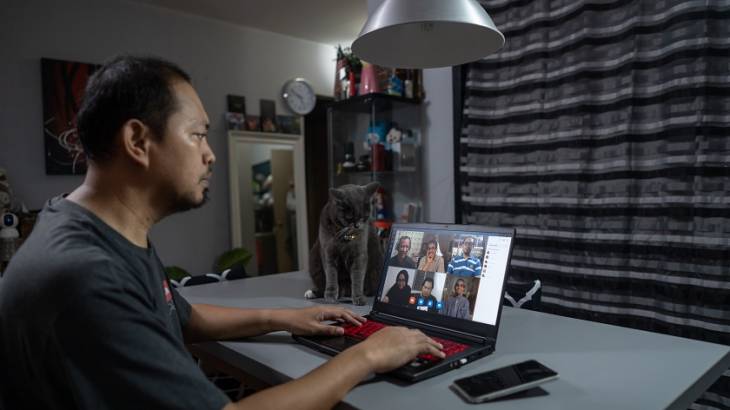 As working from home and video conferencing has steadily grown, online scammers are targeting and attacking digital remote workers using free apps with inadequate or lacking data security capabilities.
Beware of cybersecurity risk in remote working and take appropriate steps to protect yourself and your data when working remotely, including:
Using quality anti-malware software to protect you from malware and viruses,
Making use of a quality VPN service to encrypt and mask all your internet traffic from hackers,
Using strong passwords or use a quality password manager,
Choosing a reputable browser and adjust its privacy and security settings to the tune of your needs,
Don't provide any personal information to sites that prompt you do so,
Always downloading software from official or trusted sites,
Making sure that you clean your junk and folders regularly, and
Learning about PC tips and tricks to guard against and remove malware in case of any mishap.
In Conclusion
Businesses and individuals who were already working remotely before COVID-19 know about tools like Skype, Slack, and the many other alternatives. Those who started working remotely for the first time during the coronavirus pandemic now also find they need these free video conferencing tools to stay connected.
If your team suddenly finds itself working remotely, you'll need to collaborate and keep everyone on the same page.  The video conferencing apps mentioned above are some of the best out there and they will come in very handy for smooth and effective video conferencing.
However, don't limit yourself to only these apps, because there certainly are other good video conferencing apps you can find online and check out. Just make sure you choose the best for you and your team.