Biggest Cyber Threats in Remote Working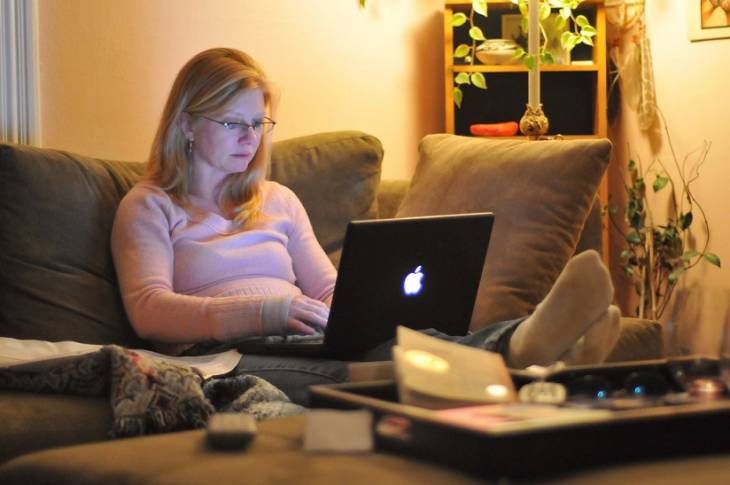 In the US, there were already millions of people who were working remotely, but the numbers increased significantly during the COVID-19 pandemic, and have continued to rise ever since.
Just take a look at these quick stats:
However, with more people moving online and working remotely, there has been a corresponding rise in cybersecurity risks and threats you should be aware of.
Rising Cyber Security Risks in Remote Work
According to a report by the Federal Bureau of Investigation (FBI), during the pandemic, cybercrime increased by 400%. Since the global pandemic, 81% of global organizations experienced increased cyber threats, while 79% experienced downtime due to a cyber incident during a peak season.
Meanwhile, nearly three-quarters (73%) of IT professionals believe that remote workers pose a greater security risk than on-premise workers, according to a survey by OpenVPN.
With the increase in number of remote workers, plus a worrying indifference by some of them to cyber security risks, some companies feel they would like their employees to go back to the office because remote workers can unknowingly put personal and confidential company information at risk.
However, to minimize cyber security risks and meet each others' needs, remote workers and company leaders need to work together. A combined effort in protecting company systems and sensitive company data will make remote working plausible and even preferable from a business perspective. This starts with having a good understanding of the biggest cyber threats in remote work. 
Top Cyber Threats In Remote Work
Among the biggest and most common types of cyber security threats in remote work you should learn more about and mitigate are:
#1: Email Phishing and BEC Schemes
Of all internet crimes, email phishing and business email compromise (BEC) crimes do the costliest damages. In 2020, of the reported $4.2 billion of losses to internet crime, $54 million was lost to phishing scams, while $1.8 billion was lost to BEC schemes, according to the FBI's Internet Crime Report, 2020.
In 2022, phishing scams were still among the most commonly reported internet crimes in the US, with 300,497 Americans falling victim to phishing expeditions and reporting over $52 million in losses. The FBI reports receiving an average of 2,000 reports of these types of online crimes against individuals and businesses every single day.
Evidently, cyber criminals and attackers have developed more sophisticated ways of getting sensitive information from unsuspecting internet users. So, there should always be alternative ways to validate suspicious requests, especially when working remotely.
If something doesn't feel right to you, especially when it comes to passwords and account access requests, contact a manager or a supervisor through a standard and office-approved medium.
As a remote worker, you must always maintain a healthy degree of skepticism when working online remotely. For example, beware and validate suspicious emails message like these...
"Hi, I seem to have lost access to my business email. Can you send me an access reset link to my personal email?"
"Hi, John! I sent you a 2FA code. Can you read it out to me, please? We're testing something down here in IT and would appreciate your help."
The above examples may be legitimate requests, but they may also be attempts to gain illegal and unauthorized access to business email accounts, office software tools, and corporate systems.
#2: Unsafe Network Connections
Have you been working remotely for a while now? Then, the idea of working in another place aside from your bed, your couch, or your home office can be super exciting. You're thinking of maybe visiting a lovely coffee shop or sitting down in a quiet public library -- basically any place where you can get a stable internet connection.
The problem is that most work devices that are designed for work from home setups assume that you're working from home and, therefore, on a private Wi-Fi network. Although home networks are generally easier to breach than office networks, public connections are practically a joke. You need to always protect your privacy and data while on a public Wi-Fi.
Public Wi-Fi connections are hackers' playgrounds. Millions of people get their identities stolen every year through rogue hotspots, public Wi-Fis, and other less secure network connections. We lose billions of dollars through corporate data breaches and identity theft, and it's mostly because internet users don't know any better or don't care enough.
If you're looking to protect your privacy online, you can use rotating residential proxies. Legally acquired residential proxies help guard personal and company data and keep network connections safe. Though costlier than public and data center proxies, residential proxies offer a more secure way of surfing the web and performing remote tasks.
Dedicated residential proxies are also infinitely more reliable and dependable than public proxies.
#3: Unsecured File and Information Sharing
Sharing files and information was easy in an office setting. Attachments were sent through work emails on secure office connections. Larger files may be sent through office messengers on physical USBs or uploaded to office servers.
When you're working at home and IT experts are swarmed left and right with requests, remote workers may be forced to apply some non-standard solutions for urgent requests. Some remote workers even access and share work-related files on personal phones and other devices.
However, files and information sharing through other means may put your company at risk of ransomware attacks and identity frauds. The solution? Make sure that files and information sent using personal accounts are confidential or encrypted.
Gmail has a feature that turns regular emails into confidential ones. With confidential mode on, you can disable forwarding, copying, printing, and downloading emails. It won't prevent recipients from taking a picture. But, it can prevent unauthorized access and accidental sharing of any part of the email, including all attachments. You can even set an expiration date, after which the recipients won't be able to view the email anymore.
Outlook can encrypt email messages and make them inaccessible to unauthorized persons. Only those with the decryption key will be able to decipher the message. You can prevent email forwarding and encrypt Office documents, sheets, and presentations.
Dropbox can be integrated with Microsoft Office 365 accounts too, which means you can send and share password-protected and self-destructing files.
Conclusion - Stay Vigilant to Secure Remote Work
The changes brought by the pandemic have outlasted the virus itself. As such, remote work isn't the future any more; it's the present. You need to get better at addressing security risks and cyber threats if we're going to continue safely working remotely.
As a remote worker, you must remain vigilant and do your part in safeguarding confidential company information. Protecting the companies, we work for from cyberattacks helps ensure company growth and stability in these trying times.
On the other hand, as employers, we need to provide flexibility, direction, and financial stability for our employees and establish safety and security guidelines for safe remote working.