5 Tips for Building Your Own Remote Digital Marketing Team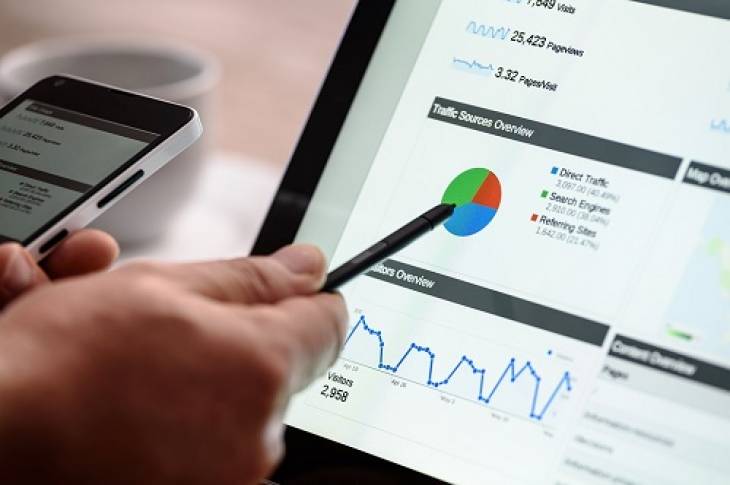 A key goal of many businesses is to build a strong online presence, whether it's a blog, podcast or startup. If your business website is fully optimized, brand properly set up and blog helping you establish authority, it may be time to scale your online presence through a remote digital marketing team.
Scale Your Business with a Digital Marketing Team
Businesses leverage digital marketing channels such as Google search, social media, email, mobile apps and websites to grow their brands online and connect with current and prospective customers. It's a daunting task, though, to optimally perform digital marketing alone.
Digital marketing entails all those activities geared toward growing your brand and business online, including social media posting and video content creation. It's most effective when it's a collaborative process. Some of the most successful digital marketing campaigns take a village to execute, but you can employ a smaller remote marketing team to grow your business.
The proper online marketing tools also need to be in place to ensure your digital marketing campaigns work effectively, such as Flipboard for news aggregation, Buffer app for social media sharing, Pocket for video blogging and Dropbox, Google Drive or One Drive for Cloud storage.
Essential Tips to Build a Remote Digital Marketing Team
The biggest benefits of using a remote employee or contractor to help with your digital marketing is not only the cost saving and productivity gains, but also the ability to hire the best person for the job. As Ross Tavendale of Ideas Made Digital rightly observes, "You get the best people in the world, not the best people according to your geography."
Here are some essential tips for building your own remote digital marketing team that will help you deploy a cohesive, well-oiled online marketing machine that brings results:
1. Lay Down the Challenges You are Facing
Start off by determining the challenges you are facing and how a remote marketer can help you tackle them successfully. Make a list of all the actions and projects you envision the remote marketer will be working on, such as promoting your new book or blog. Outline the expected workload, time this work will take and whether the marketers need to be exclusively working with you. This relates to the compensation, so do not skip it.
If your projects do not require that much time, consider the possibility of hiring a freelancer on a short-term basis. You can find digital marketers for hire that meet your needs on Google, social media and remote job platforms like Hubstaff Talent, Toptal and Authentic.
2. Establish Personal Connection with Your Talents
Fifty-one to 79 percent of virtual workers have reported that lack of a personal relationship/connection causes conflict and dissention within a team. Remove this obstacle by first establishing a cordial and professional relationship with remote workers you hire. A personal connection can come in handy when pairing personalities to marketing tasks or platforms, thereby helping to launch more compelling marketing campaigns.
Encourage friendships to develop between your team members by allowing a little fun and random chats sometimes, depending on your business. This helps to relax, create good mood and foster bonding. A team that understands each other's personalities and is on the same page is more successful.
3. Create a Streamlined Mode of Communication
Your hired digital marketing talents need a means of contacting the owner or senior staff, and also accessing marketing instructions. Oftentimes marketers have to adjust a newsletter scheduled to go out in 20 minutes, a Google Adwords ad performance or A/B test a conversion page copy. Decisions need to be taken fast that may require contacting owners. You can achieve this using email, chat tools and task managing apps.  
Team chat tools like Slack allow for effective communication channels to be created for both work-related and non-work-related discussions. Flow, Trello and Asana are other solid task managing apps allowing your team to stay on board at all times, communicate effectively so you can keep in touch, and track project progress no matter where you all are. Skype and Google Hangouts are favorite tools for quick video calls.
4. Deliberately Overcommunicate
Mandy Brown, the CEO of Editorially, a collaborative writing platform that was recently bought by Vox Media, advocates that remote teams overcommunicate on purpose.
"On a remote team, opportunities for misunderstanding between teammates distributed across both time and geography magnify," she wrote.
Brown adds the best way to avoid situations where one person says, "Wait, I thought we agreed on X?" and the other replies, "No, it was Y, wasn't it?" is to communicate decisions and plans redundantly.
"For example: a remote team may brainstorm ideas over a video call, then share notes from that brainstorm via email, then discuss it further amongst themselves over chat and instant message, then post revised and updated notes to an internal wiki," Brown explains. "At each point of communication there's opportunity for questions and clarification."
5. Keep in the Loop Always
Grant your marketing team admin rights to the accounts you have on social media, advertising and analytical tools so they can do their job, but make sure you keep in the look and retain ownership. Sign in and check the accounts from time to time. Discuss your expectations with each individual marketer, making sure you are clear on goals, milestones, and expected time needed to complete a task.
Set aside time each week for an online team catch-up, preferably via video, so that employees get the face-to-face interaction they'd enjoy in an office. Listen to your team's views, and agree together on the way forward. In addition, pay simple acts of kindness to individual marketers, such as surprise compliments. This will all come together to strengthen team spirit and instill a sense of belonging and efficacy.
See Also: Are You Using Micro-Influencers for Your Online Marketing Efforts?