9 Best Business Management Software to Streamline Operations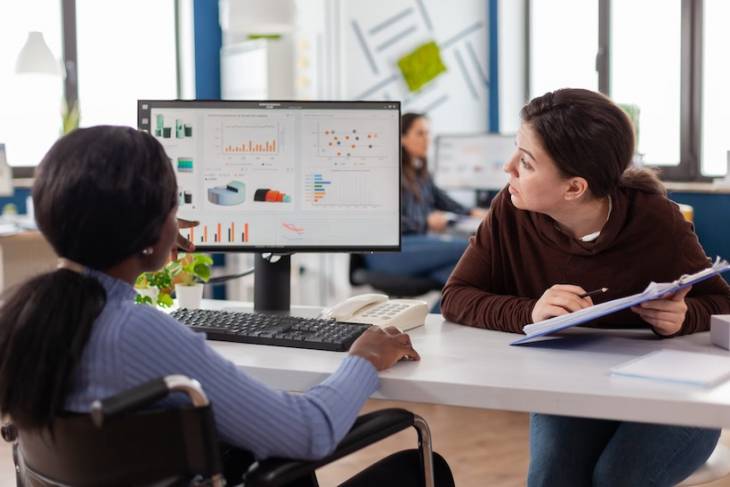 Running a business can be very hectic. It is challenging to manage human resource, marketing, lead generation, and everything else simultaneously. If business operations are mishandled, they can quickly bring chaos and losses. This is why it is important for every business owners to streamline their business operations and start integrating business management software.
Over the years, business management software tools have become progressively more advanced and efficient. More and more businesses and enterprises are investing in the management software to manage operations, forecast potential risks, and improve overall efficiency.
According to a Global Market Research Insights report, the global business process management market is set to reach an astonishing US$ 23.04 billion by 2024. This growth is attributed to the increasing number of benefits offered by the management solution, including better productivity, ease of use, flexibility, and reduction in the time to wait for customers.
Comprehensive business management software suites offer a combined solution for various applications and products to help manage different aspects of a business, like sales, finance, and HR. These software suites can also be function-specific, such as software programs for invoicing, CRM, asset management, database software, word processing, and more.
If you are wondering which are the best business management software you can use in your business, we have that covered for you.
Top 9 Best Business Management Software
Here're some of best business management software in the market right now to drive success:
1. Todo.vu
Todo.vu is a multipurpose tool that is designed for use by freelancers, consultants, and small businesses that need to keep track of progress among multiple projects.
It is one of the simplest company management software that aims to smooth out business operations, especially for smaller-sized business ventures.
Todo has an efficient and easy-to-use interface that combines all aspects of project management and customer service in one bundle.  
Top Features
Smart user interface
Seamless communication
Real-time updates
Integrated time-tracking and billing features
Sync tasks with multiple calendars
2. ProofHub
ProofHub is excellent business software to boost success. It is a powerful platform that contains all essential business management features in it.
The tool is designed to help streamline multiple business processes, store data, share files, give feedback and more. It also comes with a smartphone app for iOS and Android mobiles so business managers and owners can keep track of business performance even on the move.
Top Features
Excellent task and project management
Gantt charts to keep track of projects
Dynamic reports for in-depth analysis
Time-tracking feature to record time spent on tasks
3. Timely
It is extremely important for business owners and managers to keep track of the time spent on a task or project, even if you are not billing for the time.
Timely business management software is designed to ensure prompt finishing of business projects and never lets you miss a deadline.
It significantly improves time management by reducing overhead and at the same time it also helps to improve reporting and accurate invoicing.
Top Features
Automatic time tracking feature
Real-time, easy-to-use project dashboards
Smart, client-friendly reports
Tracks hourly rates, overtime and capacity efficiently
4. StudioCloud
StudioCloud is one of the most reliable business management tools in the market. This company management system is a one-stop solution for all your business needs.
StudioCloud allows easy access to authorized personnel to keep track of business performance in real-time from a remote location.
Top Features
Easy to manage clients, vendors and partners using a single tool
Create and send personalized invoices
Send automated and personalized text and email reminders
Clients can review and sign contracts online easily
Easy to customize the look and layout of the software
5. Scoro
Scoro is a one-stop business management solution. It is designed to combine your reports, sales, projects and teams into a centralized repository so that you can manage your work more efficiently. This software system is also ideal to ensure better organized and smooth business operations too.
Top Features
Plan projects
Track project progress in real-time
Seamlessly manage quote, invoices and contracts
Keep track of time and billable hours accurately
Manage different business aspects with one solution
6. Zoho One
Zoho One is an encompassing business management tool. It is also an excellent company management system that has everything that a business requires for smooth, streamlined daily operations.
The software suite contains 40 chosen apps that are designed to allow multiple teams to work together seamlessly on the same project and effectively enhance productivity.
Top Features
All-in-one business management solution
Improve collaboration between teams
Easily store and share business documents online
Create personalized, automated business workflow
7. Odoo
Odoo is an all-in-one business management platform that provides a wide range of business applications. These applications are designed to make a complete solution suite of enterprise management apps.
The apps in Odoo are perfectly integrated with one another to allow fully automated business processes. These include apps for e-commerce, CRM, inventory, accounting, project management and sales.
Top Features
Strong technical foundation
Unique software framework
Easy-to-use dashboard for quick operations update
Real-time communication to improve collaboration
8. iBE.net
iBE.net is a great choice for business management software and company management system, especially for small to medium-sized businesses.
This software system is designed to track expenses, generate reports and invoices, find CRM support and makes it easier to integrate project details. This software system is already popular in consulting, managements, marketing and similar technical industries.
iBE.net business management system allows you to track business operation status with a few simple clicks.
Top Features  
Customize and create personalized dashboards
Use pre-delivered reports
Generate invoices swiftly
Visualize, organize and analyze data for valuable insights
9. Timecamp
Timecamp business management solution comes with a time tracker, productivity management, computer activities, integrations, attendance recording, and more.
The software is mainly designed to keep track of time automatically and relieves you of the burden of manually doing it. Timecamp comes with a user-friendly interface and is easy to learn.
Top Features
Create and send invoices accurately according to time spent on customer or project
Seamlessly integrate project management, help desk software, accounting, etc. together
Intuitive, easy-to-use interface
Easy to assign time entries to relevant projects, supervise employee internet usage and generate detailed progress and performance reports
Desktop software and smartphone app for multiple platforms and devices.