Understanding Cloud Adoption for SMEs to Thrive in Today's Digital World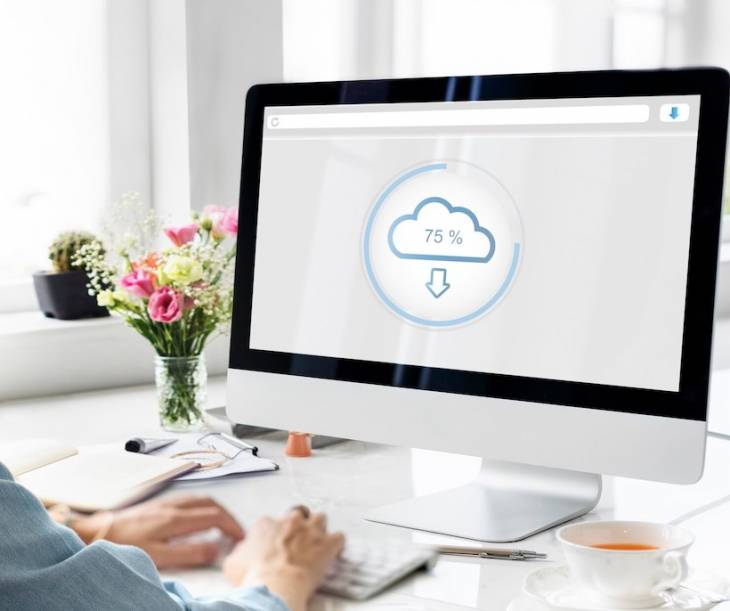 More and more SMEs across the globe are using the cloud as the key enabler for digital transformation, the COVID pandemic has accelerated these mandates exponentially. 
Cloud has rapidly become a C-suite agenda item as more businesses of all sizes are transitioning from a gradual approach to comprehensive, end-to-end digital transformation, with cloud at its heart. 
While many small and medium sized businesses have been slower to realize the benefits, now is the time for these businesses to invest in the cloud. 
Benefits of Investing in the Cloud
The successful businesses of tomorrow will be the ones that navigate these transformations quickly, make the right choices from the start, and engage with the appropriate partners—both cloud providers and managed service providers—to add to their own varying IT capabilities. 
According to studies by Gartner, in 2020, the combined end-user spending on cloud services totaled $270 billion. In 2021, this was projected to increase by 23.1% to a staggering $332.3 billion. By 2022, projections indicate that this figure will rise to $397.5 billion.
What that shows is that cloud adoption is growing among end-user businesses and organizations. And when you move to the cloud, you'll be able to effectively compete and keep up with the trends shaping industries and boosting businesses in the market.
SMEs looking at the cloud for desktops and other services would be well advised to start by judging how the various cloud providers approach service.
What I mean by that is, how easy is it to access support, what that support experience is going to comprise of, and how quickly you can access support should you need it. 
Factors to Consider when Adopting the Cloud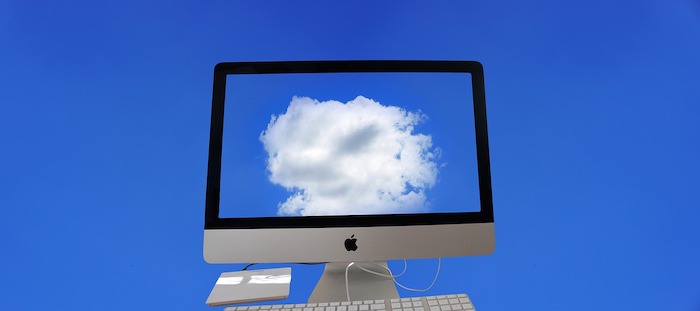 Support experiences
Many cloud providers rely on self-service for support, so finding a provider that offers more direct contact and human interaction is a good place to start. Bear this in mind and it will be clear which providers offer quantifiably better service than their competitors. 
For the majority of businesses, the Public Cloud Providers or Hyperscalers such as Azure and AWS will have little in the way of support options that will work, if they do not have the skills to support it themselves. Support, therefore, is very important to any business moving to the cloud.
There will be some businesses with the resources to support their own cloud migration and ongoing support but, on the whole, businesses should ensure the provider they choose offers a good level of support with the ability to have issues resolved with in person communication. 
To that end, Public Cloud Providers may not be the best fit, as they do not offer the levels of support as a you may get with a Hosted Private Cloud solution. These latter solutions tend offer a managed service option, including ongoing support. 
Storage options
Storage is expensive, Desktop and application performance will often hinge on how well your storage can serve data to the end client. 
To implement a successful cloud solution, storage tier speed in terms of both IOPS and throughput are critical. Provisioned IOPS SSD costs more than general SSD, with the greater number of IOPS giving better performance the cost can soon escalate. 
It is all about performance, without investment in the right types of storage and the correct levels of IOPS, businesses run the risk of poor performance derailing their cloud journey. 
Costs and expenses
Cloud has been a great equalizer, meaning flexible, scalable, and cost-effective IT infrastructure is within the reach of not only the biggest enterprises, but also SMEs, start-ups, and even one-man bands. 
The cost of cloud computing varies greatly, depending largely on the type of cloud service a business needs. Cloud storage and file-sharing services like Dropbox start with free accounts, but paid plans with advanced features tend start at $20 per user, per month. Cloud backup and recovery services can cost $50 per month. 
Cloud computing service costs vary depending on several factors, such as the number of users you have, how many features and tools you need, and how much support is offered. All of these factors need to be taken into account when choosing a provider. 
Flexibility and scalability
When all is said and done, you may ask: "What is the right balance of cost versus functionality, security, compliance, and the ability to scale up efficiently as the business grows?" 
There is no real definitive answer to that question; every business will have different priorities when it comes to their cloud migration and ongoing solution. It is what is right for each individual use case, including workloads and application mix. 
Certain businesses will attach more value to security and compliance as they may work with government agencies or defense contractors, while others will focus on the cost as they put more importance on value for money.
What the cloud does afford all businesses, however, is the ability to scale. Whether you are a rapidly growing business hiring more employees or a business that needs to scale for projects quickly, the cloud offers that scalability. 
In Conclusion
The cloud's importance cannot be overstated, and cloud technologies will only become more essential for all businesses in the years to come. The agility and flexibility that cloud technology gives, enables new ways of working, operating, and doing business for all.
Now, more than ever, cloud computing is vital to helping businesses and their people deliver on and realize the promise of digital transformation for remote work and much more. 
That said, the importance of partnering with the right partner to not only deploy but also support your cloud solution cannot be overstated. By doing so, you can ensure that your cloud migration runs smoothly from end to end and continues to perform. 
Migrating to the cloud can be complicated and costs can escalate, but working with an experienced partner can save you the complications of poor performance, down time, and money.