7 Best Winter Wedding Flowers You'll Absolutely Love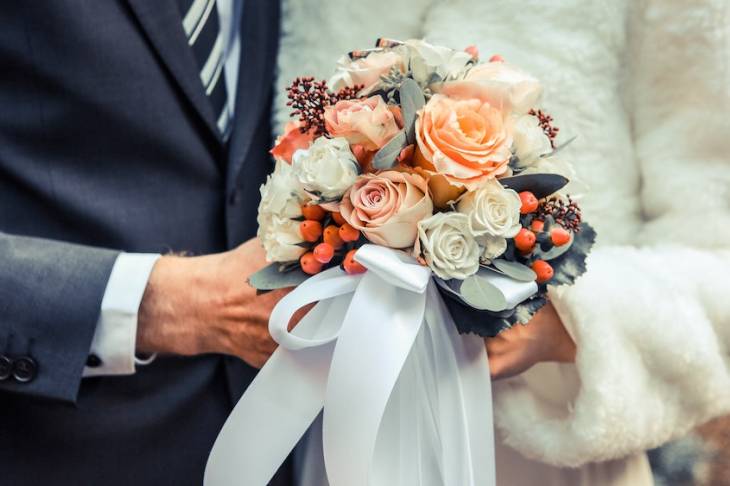 Whether you are planning a winter wedding or just a special Christmas wedding, there are lots of beautiful wedding blooms and floral arrangements you can go for. 
From a classic white palette to bright and vibrant reds and pinks, the options are plenty for gorgeous floral arrangements that can bring a joyous feeling to your wedding.  
Of course, choosing wedding flowers can be challenging for some people. But, selecting the right bouquet is important as it will impact the overall look and feel of your wedding. 
Best Winter Wedding Flower Options 
If you're looking for winter wedding flowers centerpieces, some of the best and most popular flowers you can pick include roses, Christmas poinsettias, Amaranth, Eucalyptus, and lilies. 
Here's more on the best flower options for your winter wedding…
1. Roses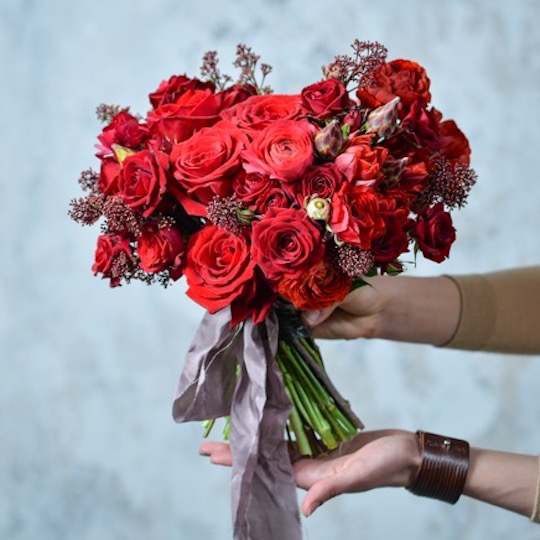 Roses are an excellent choice for wedding bouquet whether you're planning your wedding in the summer or winter. Roses make the occasion colorful, lively, and aromatic. 
Many shades of red and other colors of roses are available, including white, pink, orange, and yellow, making it easy to find the perfect match for your winter wedding theme.  
Moreover, roses look beautiful when arranged together with other winter wedding flowers and can be used for several purposes at weddings. 
You just need to be creative in your floral designs and applications.
2. Christmas Poinsettias 
Christmas poinsettias also make great wedding flowers. These gorgeous blooms are available in various colors and can bring a vibrant holiday flair to your wedding.
Known for their bright red petals and colorful green foliage, Christmas poinsettias look lovely on a bridal nosegay or on a bridal table. White varieties can be paired with other winter flowers for a more elegant and beautiful look. 
If you decide to have poinsettias as part of your wedding decor, ensure they are kept in a warm, bright spot. They should not be placed in direct sunlight, near draughts, or near cold windows. Consult your florist about how to properly use and care for poinsettias at weddings.  
3. Amaranth
Adding Amaranth bouquets is another way to bring color and cheer to your wedding. 
Amaranth is a versatile, organic flower that works well in both boho and classic bridal bouquets. It's a favorite choice for many florists and wedding planners at weddings. 
These gorgeous blooms are an excellent choice for a winter wedding because they are available year-round, making it easy to find them for your winter wedding. 
Amaranth can also be used along with other wedding flowers to create a beautiful and surreal environment for your big day.
4. Ranunculus 
Ranunculus flowers add a touch of romance and depth to your wedding. They look stunning as a bouquet on their own and also look great in combination with other wedding flowers. 
Ranunculus can be used as a centerpiece on your wedding table and for other wedding details, including wedding cakes and decorations. They look stunning in conjunction with other flowers such as roses and lilies, and add a unique texture to your floral arrangements.
They are available in various colors, making it easy to match with any wedding color scheme. 
5. Eucalyptus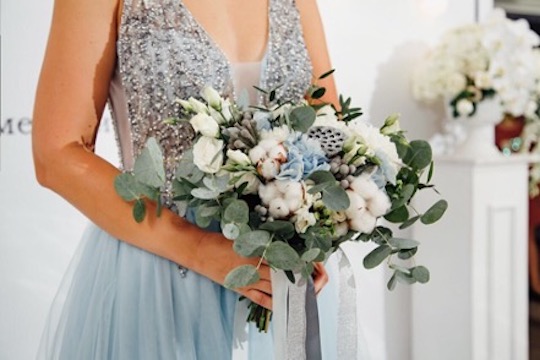 Eucalyptus are beautiful flowers to look at. They can be used at weddings alone or combined with other seasonal florals. 
Seeded Eucalyptus is an excellent choice for adding texture to winter wedding arrangements. It is available in various shades, making it easy to find perfect ones for your color scheme.  
Silver dollar eucalyptus is another good option for winter weddings, as its greenery has silvery tones and round leaves. It also makes a nice base for small floral arrangements and can be used in your bridesmaids' bouquet. 
6. Calla Lilies 
Calla lilies can add a dash of sophistication to your wedding, whether you are looking for a simple cascading bouquet or a more dramatic winter wedding flower arrangement. 
These flowers are available in a variety of colors, including classic white (a favorite for weddings), cream, yellow, pink, orange, lavender, rose, and dark maroon that is almost black. Aside from their beautiful color variety, calla lilies are also a powerful symbol of faith.
Calla lilies can complement almost any color scheme and make a great choice for wedding receptions. They have a strong fragrance that people love. 
Calla lilies are easy to grow even in greenhouses, but they are susceptible to bruising, often making them costlier and more sophisticated than other flowers. 
7. Dahlias 
Known for their large blooms and delicate petals, dahlias are another beautiful addition to your wedding flower centerpieces. They are available in many colors and can add a bold accent to your wedding arrangements. 
Not only do dahlias have long stems that make them ideal for bouquets, but they also have a variety of shapes and sizes to suit your needs and any wedding. 
However, dahlias can be a little temperamental. This is especially true if you plan to use them in a location that isn't as conducive to flowers, such as exposed to direct sunlight. 
Thankfully, there are ways to extend the life of your dahlias. For example, you can apply a hot water treatment to help condition the stems. This will prolong the bloom time and help keep the stems strong.