Rose Flores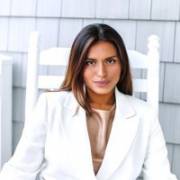 Rose Flores is a licensed real estate broker and the co-founder of RE/MAX Gold Philippines, a real estate company in the Philippines.
Rose confidently helps close record breaking deals for residential and commercial buyers while leading her team to success.
Acting and real estate have always been her passions since childhood.
Check out their website at remaxgold.ph.