Lavera Stewart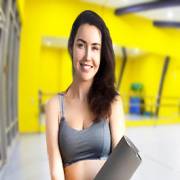 After working as a yoga trainer for close to six years and completing her dietetic internship, Lavera took a detour on her career path to pursue a role as a Marketing Manager for GrainStain Market, where she worked for three years before starting her private practice.
Today, Lavera uses her skills in nutrition and movement therapy and marketing to run her practice where she helps people improve their relationship with food and their bodies so they can show up for what matters most in their life. Lavera is focusing on intuitive eating and movement, and weight inclusive wellness.
Moreover, Lavera has been writing for 4 years as a yoga and nutrition expert. Now she works with gym-expert.com as a regular writer, where she imparts knowledge to people from the lessons she gained through her personal experience.