Best Apple Watch Bands for Special Occasions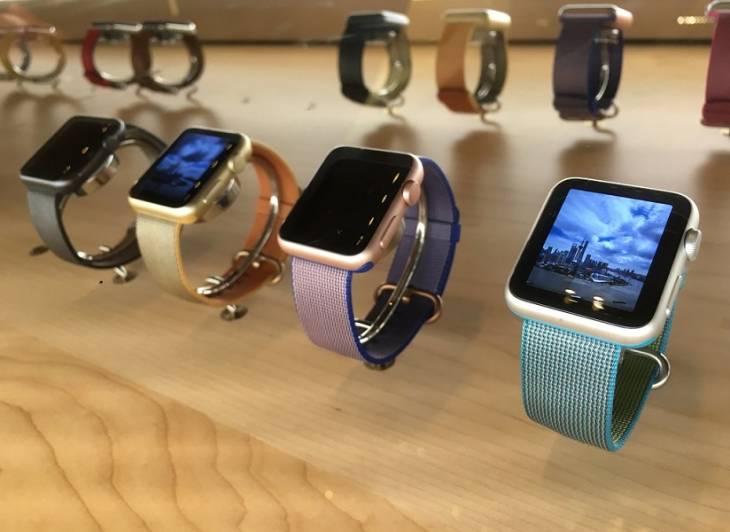 Apple Watch Bands - Woven Nylon. Photo: Shinya Suzuk/Flickr.
Apple Watches have been rising in popularity for years. In fact, the company accounted for more than half (51.4%) of all smartwatch revenues in the first half of 2020. But while you may love your Apple Watch, the smartwatch's band is another story.
Fortunately, not only do Apple Watches offer robust features, but they also provide a wide scope for customization. You can switch between various watch bands for your different outfits and occasions.
There are many trendy options from sparkly Apple Watch bands to colorful silicone Apple Watch bands. You can even swap between a diverse range of materials, designs, and colors.
So, do you have a special occasion coming up soon? Check out some of the different trendy Apple watch bands for special occasions you can get for both men and women.
Silicone Apple Watch Band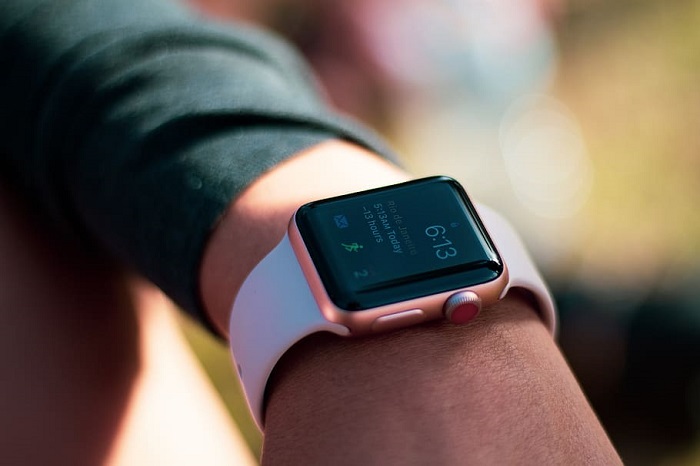 For stylish watch bands, you can never go wrong with a silicone Apple Watch band. It comes with a unique and eye-catchy loop design.
You can choose from its numerous colors that suit you the best. These watch bands are popular for outdoor events and celebrations.
Along with nailing the stylish look, you also get the ultimate comfort with a silicone Apple Watch band. The soft and high-quality silicone is gentle on your skin. Yet, it offers reliable durability.
Its air holes provide good air circulation and breathability. You can easily slip it on and off with the elastic silicone. Style it with your outfit to enhance your overall look.
Sparkly Apple Watch Band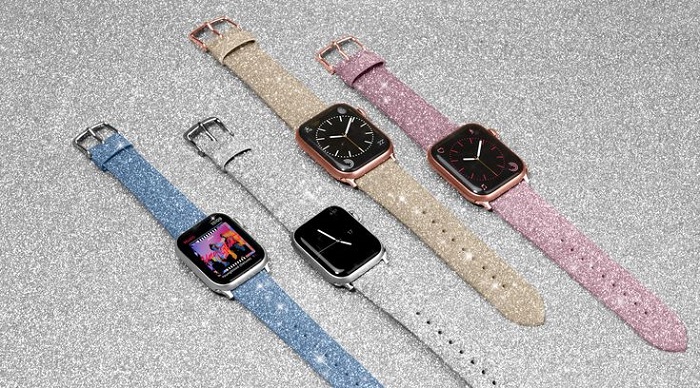 Stand out from the rest with sparkly Apple watch bands. These glitter bling bands add a unique touch to your outfit and are perfect for special occasions. Each band comes in genuine leather and is topped off with sparkly glitter.
Pre-installed adapters ensure that you get a perfect fit every time you wear your Apple Watch. You can go for a royal look with the gold sparkly Apple Watch band.
The silver and pink models have an elegant charm. You can also pick vibrant blue, red, and black models.
Rhinestone Apple Watch Bling Band
Flaunt another trendy bling style with a rhinestone Apple Watch bling band. It radiates a classy and sophisticated look with the stainless-steel strap and beautiful rhinestones.
The buckle comes with a butterfly closure and adds to the watch band's charm. You can pick a color that appeals to your tastes.
The classic gold and silver are the favorite of many. If you like an elegant style, you can go for rose gold.
Meanwhile, the black model offers an edgy look. The rhinestone bling of these watch bands is sure to make you look special.
Fabric Apple Watch Band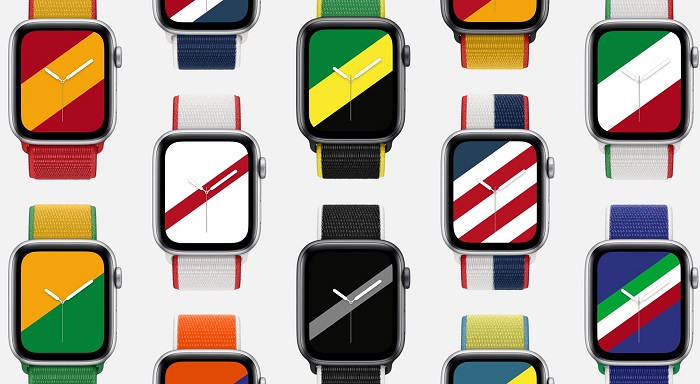 Fabric Apple Watch bands are also trendy. Nylon bands come in bright colors and sober shades. You can even find limited edition breathable and easily adjustable nylon weave band in colorful designs representing 22 nations.
Comfort and durability come along with a Nylon fabric watch band. It offers better breathability and cushioning.
Denim bands are another popular fabric choice. These watch bands come with a top layer of denim for a classic look. Meanwhile, its bottom layer is leather to give you a comfortable and soft feel. You can choose a fabric that meets your preference the best.
Flaunt your Apple Watch with the right Apple Watch band for a spark of fashionable personality. You'll add a dash of color to your outfit and accentuate your style by choosing a trendy watch band for your smartwatch.