How to Start a Foundation Repair Business and Succeed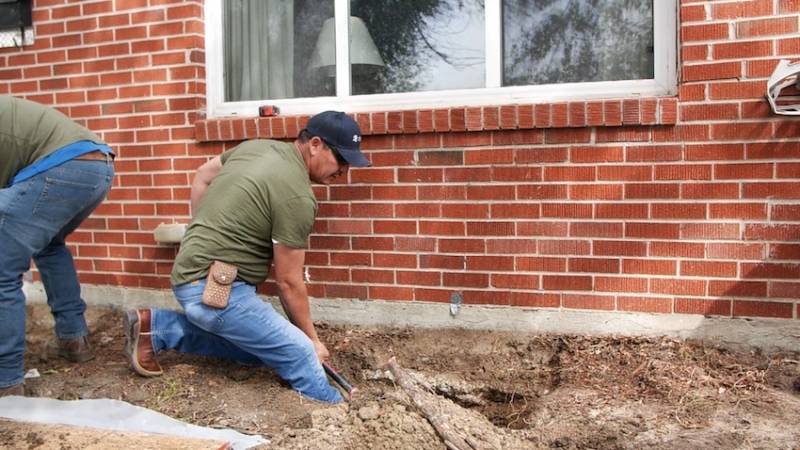 The benefits of owning and running a foundation repair business are endless.  Not only is the business profitable (foundation repair is a common need among homes, which results in a consistent demand for the services), but it may also provide you the chance to be self-employed and independent.
The freedom to choose your own hours and place of employment is a perk of owning a business. A successful business also offers the possibility of development and entry into new markets.
Most importantly, providing a positive service that aids in the improvement of a homeowner's safety and stability is a gratifying experience.
However, starting a foundation repair business requires that you lay a solid business foundation first.
Step #1.
Laying the Basics: What Does a Foundation Repair Company Do?
A foundation repair company is in charge of resolving structural problems in residential or commercial structures. This may entail stabilizing sinking or settling slabs as well as fixing foundation fractures. 
The process can include grout injection, helical anchor installation, and underpinning in order to strengthen the foundation, among other technical measures. The overall objective is to preserve the building's structural integrity and stop additional damage.
You may also deal with simpler tasks that take place inside the interior of a home, like fixing receding cabinets, sagging floors, resolving gaps between external doors and frames, etc.
Consequently, your day to day will never be dull. You'll meet a ton of people, forge connections, and ensure a meaningful and positive experience for property owners. However, to achieve success in this vital industry, you must understand who your customers are.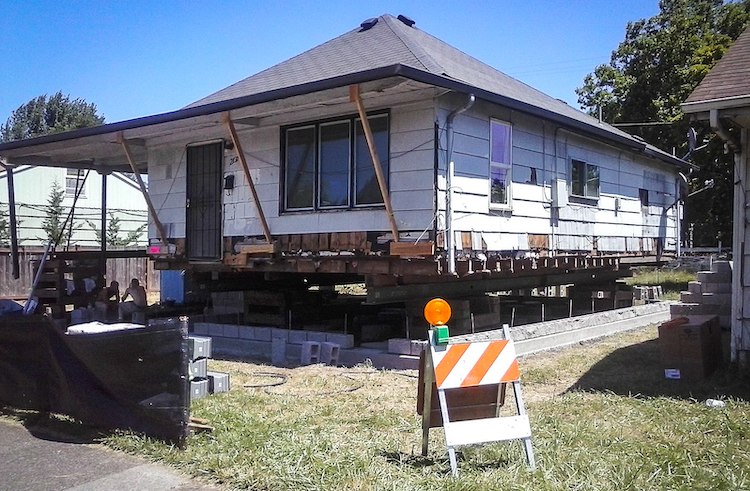 Step #2.
Excavation: Understanding How Clients Select Foundation Repair Businesses
The secret to mastering any trade or creating a business plan for that matter is to master the art of understanding consumers. Knowing what property owners look for when selecting a foundation repair business gives you the inside scoop of how exactly you must forge yourself as a company, the ideal you should maintain, and the quality that needs to be delivered.
Property owners look for 7 key things according to expert foundation professionals:
Track record: A company with a solid reputation in the local area, with great client reviews and comments.
Expertise: To guarantee that the project will be done correctly, property owners search for a business with a lot of foundation repair experience.
Competitive Rates: To get the greatest deal, property owners evaluate the prices of several foundation repair businesses.
Warranty: In order to preserve their investment, they may search for a business that provides a warranty on its work.
Professionalism: Property owners seek out a business with competent, well-trained workers that are experienced in foundation repair.
Effective Communicators: A business that is straightforward to deal with and keeps clients updated on the status of the repair job.
Equipment and Gear: A business that properly repairs foundations using advanced methods and equipment.
This tells you that you need to maintain a good online reputation, invest in good quality equipment, and select pricing and services based on market research along with getting all your permits, licensing, and warranties in place.
Time for the business plan.
Step #3.
Footing: Creating an effective business plan
A business plan is necessary for a foundation repair business because it defines a clear vision and targets for the company and offers a path for expansion and success by highlighting potential problems and possible solutions.
Just as a building's foundation needs to be solid, your business plan acts as a structure for your future goals--it needs to be concrete as a consequence.
Additionally, by displaying your viability, business plans are a wonderful way to recruit and keep employees, impress clients with your expertise and trustworthiness, and help you get investments from investors or banks.
The U.S. Small Business Administration lists the company structure, competitive analysis, business description, executive summary, budget projections, marketing and promotion strategy, and a synopsis of the product or service lineup as the primary components of a business plan.
Here are the best steps to take that will help you create a solid business framework:
Conduct market research: To evaluate the potential and demand for your company, research the foundation repair market, the competitors, and your customer base.
Set your company's objectives: Set definite, quantifiable, and attainable objectives for your foundation repair business.
Categorize your services: Choose the kind of foundation repair services you'll provide, such as pier and beam repair, concrete slab repair, interior repair, etc.
Draw up a list of your market segment and develop a marketing plan: Make a list of the clients you want to attract, such as homeowners or commercial properties. To reach your target market, create a plan for marketing your foundation repair services.
Establish your pricing structure and financial model: Utilizing market research, demand, and cost of goods sold, determine your service's prices. Additionally, you should project the income, costs, and profit for your foundation repair business over the subsequent three to five years.
Write your business plan: Include an executive overview, company description, competitive analysis, sales and marketing plan, financial estimates, and an appendix. Summarize everything and present it in a clear, succinct manner.
We also advise you to seek feedback. To get advice and suggestions, show your business plan to mentors, experts in the field, and possible investors. Refine your business strategy in light of the criticism, then start putting it into action to set up your foundation repair business.
Step #4.
Cement and bolts: Permit, licenses, tools, codes, yada, yada
Yes, it's all very tedious and repetitive but doing the important paperwork is crucial to establishing your company. In order to conduct business as a foundation repair company United States, the following are necessary:
Business permits and licenses
Although some states don't require licensing nor do they provide such as Texas, other's do like California in which every contractor conducting work that costs more than $500, including labor and materials, must have a license. Research is important so you may know the contracting licensing requirements by state.
Liability and workers' compensation insurance
Liability insurance shields the business from litigation brought on by third-party claims of property damage, bodily harm, or other wrongdoing while conducting business.
When an employee is hurt at work, workers' compensation insurance pays for their medical costs and missed earnings. This guarantees that workers receive the right medical care and protects the business from claims brought by injured workers.
Both forms of insurance show a dedication to responsibility and safety, which may foster trust with customers and staff.
Adherence to local construction standards and codes
A foundation repair company should adhere to local building rules and codes since it assures the building's safety.
Local laws and standards make sure that the repair work complies with the very minimal criteria for safety and safeguards the building and its inhabitants.
Additionally, it is required by law to abide by municipal laws and standards, and failure to do so may result in penalties or legal action.
Step #5.
Brickwork:  Marketing and promotion campaigns
Effective marketing or lack thereof is the reason why many businesses end up sinking in the mud within the first couple of years and even months. When you invest time and effort in establishing your business, marketing will help fortify your reach.
You as a local foundation repair business should invest in marketing since it will increase your visibility to potential clients, strengthen your brand recognition, and give you credibility. Additionally, it aids in separating you from competitors and emphasizing the special advantages and worth of your services.
Moreover, your company's profit can expand via increasing leads and conversions through effective marketing. The first step in marketing yourself as a foundation repair company is to develop a strong brand identity.
By first researching your consumer base and competitors to learn their strengths and shortcomings, you can clearly describe what your brand stands for and what makes it different from the competition.
Your brand's personality and ideals should be reflected in your logo and other materials, which you may develop from here. Once you have done so, other tactics can be used to spread your brand's message. We recommend you:
In addition to optimizing your website for search engines to improve exposure, use digital marketing to connect with potential consumers through websites, social media, Google Ads, etc.
Offer free inspections, written quotes, and make use of word-of-mouth recommendations from satisfied clients.
Collaborate with nearby house inspectors and real estate brokers
Participate in neighborhood activities and donate to regional charities where you have an opportunity to educate people about the problems and fixes for foundations
Use direct mail campaigns to reach local homeowners and offer new clients specials and exclusive discounts.
The clients will come pouring in when you pick the appropriate platforms and provide engaging content that clearly communicates your unique value offer. The best part is that you can monitor your progress and modify your plan as needed overtime!
Step #6.
Curing: Outsmarting your competition During Foundation Crack Inspection
You know well enough that concrete must be allowed to cure in order for the cement to fully hydrate and reach its peak strength. Similarly, you as a business owner need to be solid when it comes to outsmarting your competition.
We can go on to tell you to take on big clients to gain credibility and more on diversifying yourself from the market but, a sure shot way to beat your rivals is to make the most of what you have with excellent customer service and increased consumer loyalty.
After having their foundation fixed, homeowners are unlikely to require the same services again, but they may recommend others who do, resulting in a consistent flow of new clients.
You will develop a solid reputation and a devoted clientele if you continuously deliver high-caliber labor and first-rate customer service, which will encourage customer loyalty and recommendations.
Excellent customer service gives the client an amazing experience both during your services and afterwards on your website which should offer additional information on promotions, services, and also a place where they can leave their testimonial.
In the 2017 Global Online Consumer Report, "The truth about online consumers," by KPMG, it is noted that before making a purchase, 55% of consumers will look for reviews and recommendations online, followed by 47% website visits, 26% shop visits, and 23% conversations with friends and family.
Consequently, as foundation repair business, providing exceptional customer service entails:
Speedy responsiveness to client issues and concerns
Personable and competent interaction
Detailed analysis and clear description of the repair procedure
Superior execution of the work
Completing the task promptly and follow up to make sure the client is satisfied
Accessibility for maintenance or warranty
Happy clients talk, and you want to make sure they're talking about how amazing your services are, especially online.
Conclusion
Ready to start your foundation repair business and perform a foundation crack inspection?
As homes and structures get older, foundation issues become more frequent, which increases the need for foundation repair services. However, since foundation repair calls for specific skills and expertise that many homeowners and contractors lack, businesses that concentrate in this profession gain an advantage.
As a result of the relatively high value of the services provided and the requirement for specialized tools and knowledge, your foundation repair business can become a successful company for the long haul!
We hope this guide helped and you're all strapped up for your journey as a foundation repair business owner!