Athar Majeed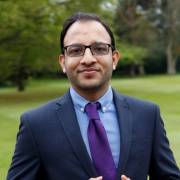 Athar is a co-founder of SavahApp, a product that helps teams with all-in-one platform for prototyping, design collaboration, and workflow.
A driven focused and proactive tech entrepreneur and software consultant who thrives on new exciting challenges, Athar regard himself to be a confident, approachable and committed individual who is periodically looking for new and exciting opportunities.
Athar continually lookis for ways to enhancing his skills as an individual, and as a critical player, goal oriented to take the responsibility.